Does it pay to improve your home's efficiency?
Monday, Mar 5, 2018, 12:43 AM | Source: Pursuit
Greg Foliente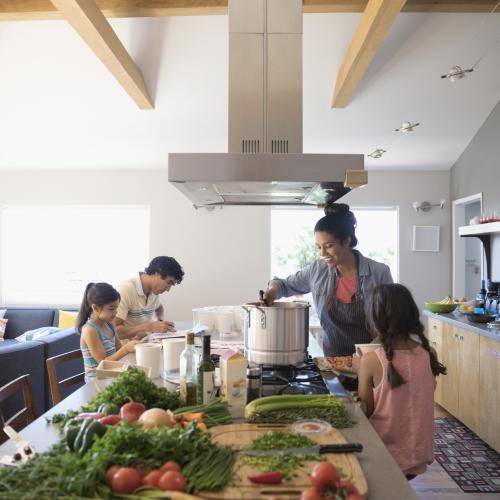 It is well reported that Melbourne is Australia's fastest growing capital, with its population set to outnumber Sydney's by 2050. New homes are constantly being built in residential growth corridors in the urban fringes.
However, the vast majority of the city's housing is still older stock that has an energy efficiency rating far below current standards, and will continue to pump out around 80 – 90 per cent of its greenhouse gas emissions for some time.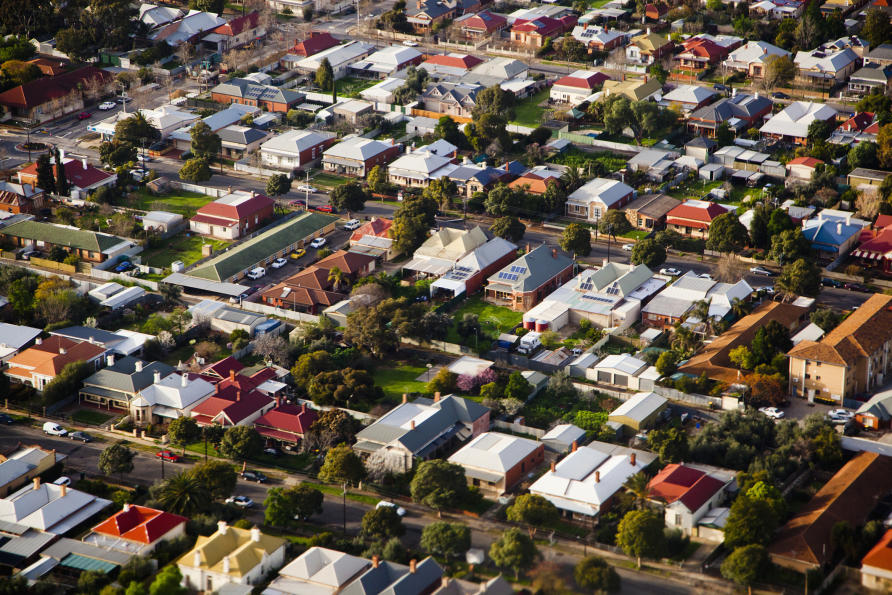 Yet, when homeowners are updating their older properties, a retrofit for energy efficiency is often the last thing on their minds. This is something that needs to change, not just for the sake of the environment but for our wallets too, according to Professor Greg Foliente from the University of Melbourne's Department of Infrastructure Engineering.
"If homeowners don't consider retrofitting their home to improve its energy rating, they're missing an opportunity to save money in the long run," he says. "We've found in some Melbourne suburbs it could take just nine years to recoup the costs of lifting a home's energy rating from 1.5 stars to four stars."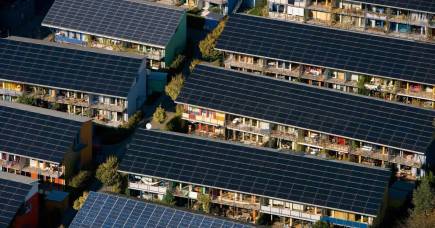 Professor Foliente's research team has examined the composition of Melbourne's housing stock over 31 local government areas to determine what it would take to bring it up to a six star energy rating, the current minimum standard for new housing.
This scenario would lead to a 73 per cent reduction in greenhouse gas emissions and significant cuts to electricity bills, saving the city about 25.5TWh (terawatt hours) per year in heating and cooling costs, totalling around A$3,784 million.
This is the equivalent of 15 per cent of Victorian power plants' annual greenhouse gas emissions (from Loy Yang A, Loy Yang B and Yallourn), or to taking 81 per cent of all passenger cars off the state's roads for one year.
The vast majority (around 95 per cent) of Melbourne's houses were built before 2005. While buildings constructed after 2011 are required to have a six star minimum energy efficiency rating, houses built before 1990 have an average rating of just 1.5 stars. Professor Foliente says this older stock is only being replaced at a rate of about 3 per cent per year.

"Even with new stock being built to a six star standard, the vast majority of our housing is still existing stock that is creating a lot of wasted energy and greenhouse gas emissions."
At present, real estate vendors are also not required to declare the energy rating of an existing home to potential buyers, which is also a problem according to Professor Foliente.
"If it was a requirement, it would be reflected in house prices. If you're choosing between house A or house B in the same location, where both have been renovated but one has a higher energy efficiency rating and therefore lower operating costs, then of course that's the one you would choose."
Retrofitting for energy efficiency can involve relatively cheap fixes such as improving seals around doors and windows to protect against draughts, which costs about A$15 per square metre, to relatively expensive options like double glazing windows, which can cost over A$680 per square metre.
To retrofit a house to a six star standard, homeowners need to adopt a range of measures including sealing windows, doors and chimneys, improving air vents, installing ceiling and wall insulation, and installing secondary glazing and external thermal curtains.
And while the cost of a full energy retrofit could be in the range of A$42,000 - A$63,000 for a typical detached house and $9,000 - $18,000 for a typical semi-detached house, depending its age, it is worth it in time. Professor Foliente's team examined the amount of time it takes for an energy retrofit to be paid off in operational savings, so that the homeowner is "financially neutral."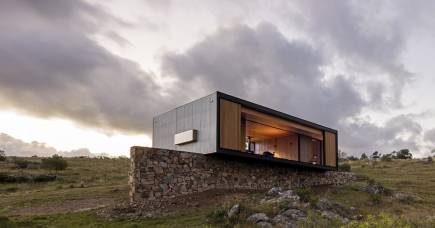 "We found it's better to shoot for an energy rating of four rather than three, or six rather than five because the cost difference is minimal and the payback time is around the same."
For instance, Professor Foliente's study found that for homeowners in the Bayside local government area, a six star retrofit would take around 14 years to pay back, whereas a five star retrofit would take 15 years. Alternatively, a three or four star retrofit of an average Bayside home would both take around nine years to pay back in electricity bill savings, making the higher rating more beneficial.
Professor Foliente says it is also important to measure the 'embodied energy', or the carbon footprint, of the renovation process itself, because manufacturing products like double-glazed windows and insulation can be quite energy intensive.
"We need to think about the balance between the savings in energy and greenhouse gas emissions brought by a product or solution used in a retrofit and the embodied energy of that same solution.
"A product or solution that lowers operating energy costs may have actually cost a huge amount of energy in production. So we need to take that balance into account."
Some of the ways to minimise the embodied energy and greenhouse gas emissions in a retrofit include:

using less materials by reusing or recycling building products and minimising wate during the rennovation,
choosing lower energy and lower carbon alternative products (check the Environmental Product Declaration labels or similar embodied carbon rating),
sequestering materials for renovation, or
choosing locally sourced materials, which reduces the carbon emitted in transportation.
"To reduce global warming and greenhouse emissions, we want to ensure a full life cycle mitigation approach," says Professor Foliente.
Banner image: Getty Images