When land is worth more to you than its price
Sunday, Feb 11, 2018, 10:56 PM | Source: Pursuit
Jyoti Rao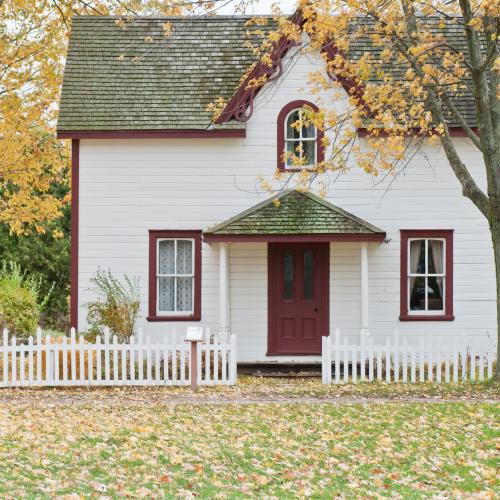 The problem with infrastructure is that it has to go somewhere, and wherever it goes there are usually land owners and people.
Around the world governments have the power to compulsorily acquire land for development, and almost everywhere laws require they pay the market value. If you are lucky the government might add a slight premium – in Australia, Victoria and Western Australia pay an additional 10 per cent and New South Wales offers a maximum of $25,500 extra.
But is the market-value of a piece of land at a single point in time an accurate reflection of its unique value to the person who owns it?
Not at all, says property researcher and urban planner Jyoti Rao at the University of Melbourne's Faculty of Architecture Building and Planning. For a start, owners were usually never planning to sell in the short term. That means any financial value attributed to their potential future plans, however vague, unrealised or remote these plans may be, are lost. These plans might be property investment, potential development, using the land for a new business, or simply passing it on to their children.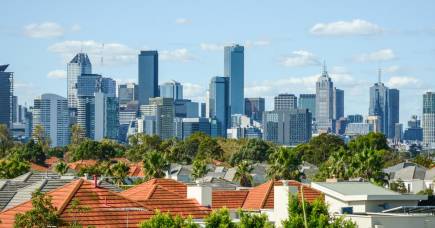 And then there are the more intangible losses that come from losing a home that can seriously undermine someone's wellbeing, such as memories and views - the comforts of a place you've made your own.
"Having your land compulsorily acquired has to be one of the most miserable experiences that can happen to someone," Ms Rao says. And she should know. As part of her PhD, she's actually gone out to meet and talk to affected land owners in such diverse places as India and Scotland.
She says these non-financial losses aren't trivial and people are prepared to actually go to court and argue for them. In Scotland Ms Rao studied all the available compulsory acquisition disputes before the Lands Tribunal for Scotland between 1997 and 2017. Among the 19 cases where there was sufficient information, almost 20 per cent of the discussions focused on issues relating to the personal comfort or wellbeing of dispossessed owners.
"They go to court because they feel these are real losses that they want compensated," she says.
Among the records was the case of an elderly couple who unsuccessfully claimed compensation because of a new by-pass road built near them. The road ruined their pigeon-keeping hobby as the birds were frightened away by the noise, and their forest views were lost.
"For people at their age, these are important things. For the elderly especially, their homes and surrounds hold important memories for them, so to lose them can be a very serious emotional loss."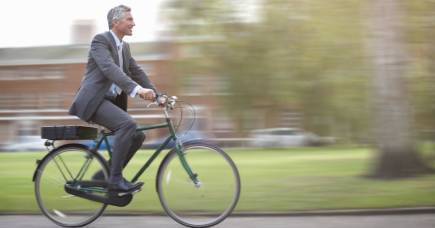 She says all the land owners she visited (13 in Scotland and 50 in India) readily understood the need for compulsory acquisition and supported it, but they were unanimous in saying it needed to be done better.
"The current way governments acquire needed land isn't right. It is just leaving people feeling powerless and cheated," says Ms Rao.
And there can be damaging consequences all round as time and money is wasted on court disputes. In an extreme case in India, a major 110km highway development has been stalled partly by disputes over land acquisition.
Ms Rao argues there needs to be more detailed analyses of the potential losses people face, both financial and non-financial. One innovative way of compensating land owners she says is to give them a stake in the new infrastructure itself. This is being done increasingly in India where whole communities have been banded together to share in urban developments on their largely-agricultural land.
"We need to try harder to find the best ways possible to help people participate and be among the beneficiaries of a project, rather than just being the losers."
Increased financial compensation is one way of covering the losses not captured by market value, but compensation can also be non-financial. In the case of the now aborted East-West road link in Melbourne, the state government offered general counselling, including specific support to help parents with kids move schools. Ms Rao says governments could routinely offer individualised support to help people find new properties. This could involve assigning them an advising agent perhaps. Such support she says could be particularly important to the elderly.
"There is criticism that adopting a more personal approach like this would be very time consuming, but I don't think it would be as time consuming as the courts."
Beyond compensation, she says much of the heartache could be taken out of compulsory acquisition if governments and developers are made more accountable to the individual people affected. Governments and developers need to be made to genuinely consult with affected communities well before work starts, and actually act in some way on their concerns. Too often she says such consultation proves to be little more than lip service.
In Scotland, she encountered an enormous sense of powerlessness and frustration among her interviewees who told her that their warnings about a road project and damage to a local lake had been simply ignored. "The wives of two men I interviewed told me separately they were worried that the ongoing frustration was making their husbands impatient and argumentative at home. So, these intangible losses have become very real to them."
Originally an urban planner, Ms Rao first became worried about how unfairly people were treated when working on a new urban development in India. "Whenever I went down to the site I saw farmers using temporary access routes to move cattle between fields and I knew that soon these would be taken away.
"I know the importance of these projects, but the more I speak with affected people, the more I understand that we have to get much fairer in how we compensate people and become more inclusive in how we pursue developments."
Banner Image: Scott Webb/Unsplash