Is denuclearisation the 'right' goal for the US-North Korea Summit?
Wednesday, Jun 6, 2018, 05:44 AM | Source: Pursuit
Jay Song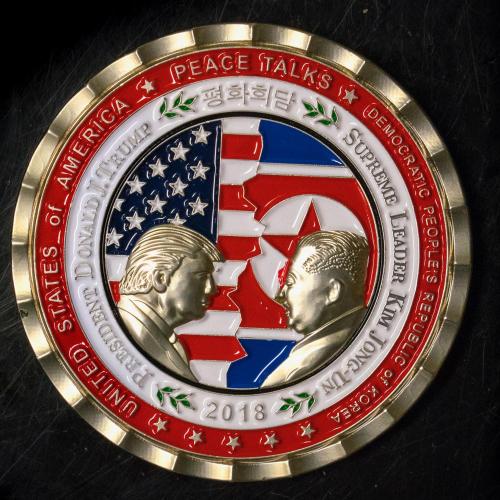 The much-anticipated 12 June summit between the United States and North Korea is back on, after President Trump abruptly cancelled in late May, and many are hoping it could lead to a commitment to denuclearisation from the North's leader Kim Jong Un.
Meeting in Singapore with North Korea will hopefully be the start of something big...we will soon see!

— Donald J. Trump (@realDonaldTrump) June 5, 2018
With a formal end to the Korean War potentially on the table, following April's successful Inter-Korean Summit, the stakes are high. The two Koreas are technically still at war after a ceasefire in 1953 resulted in an armistice instead of a peace treaty.
The US (and China) would both need to be signatories to a formal ending of the war – and President Trump is unlikely to agree to this without the North Korean leader comitting to completely dismantle his nuclear weapons.
The United States has also been clear that lifting the strict economic sanctions currently imposed on North Korea would also be contingent on denuclearisation.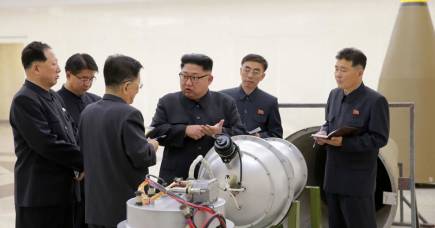 But as policy makers and commentators, particularly in Japan and the US, point out, this is ambitious and, arguably, unachievable.
Many say Kim Jong Un simply cannot be trusted.
They refer to promises previously broken by North Korea (like the Geneva Agreed Framework and the Six Party Talks, although North Korea was not the only party to not deliver in either case), and to the nature of North Korean nuclear development as a tool for regime survival. Then, they go on to point to the regime's nature with some arguing it is evil, dictatorial, fascist and murderous.
Both the Bush and Obama administrations pushed for what came to be known a 'complete, verifiable, irreversible dismantlement (CVID)' of the North Korean nuclear program in the past, with very limited success.
Instead, North Korean leader Kim Jong Un spent years completing the country's nuclear program to come to the table on an equal footing with the US, with the goal of securing the regime's survival and reviving its economy.
Perhaps unsurprisingly, CVID is a highly unrealistic concept to realise.
It is impossible to verify complete and irreversible denuclearisation of North Korea as, if the regime wanted to conceal it, it is easy to hide. Also, technically, denuclearisation takes time - at least 15 years according to Siegfried Hecker, a nuclear scientist who visited North Korea.
If there is any agreement between the North Korean leader and President Trump, it will not be CVID but is likely to be step-by-step denuclearisation, somewhat more similar North Korea's suggestion. As a sign of commitment, North Korea already invited international journalists to observe the destruction of nuclear test sites in Punggye-ri in May.
No nuclear experts were invited.
Instead, it might be more verifiable and irreversible for the US and the international community to aim for the kinds of changes that would have a real impact on the North Korean people.
This could include moves like the release of political prisoners and kidnapped foreigners, the closure of labour camps, for citizens and foreigners to be permitted to visit and move around the country more freely and, importantly, the 'complete, verifiable and irreversible protection (CVIP)' of human rights.
CVID is a near impossible goal to achieve at this summit especially with the current lack of trust between both parties. CVIP, however, is verifiable with satellite images of camp closures, and irreversible once people are released from detention and restrictions lifted on freedom of movement. Through CVIP, trust can be built to help move towards denuclearisation.
Unfortunately, Mr Trump is not interested in talking about human rights in North Korea at the meeting with Kim.
So, how do we know that Kim's intention to denuclearise is genuine? But also, how does Kim trust Trump that the US provides complete security assurances for North Korea?
Both Kim and Trump need to show the world they are committed to ending the war on the Korean peninsula, to a peace settlement, and to denuclearisation.
Unfortunately, the public trusts neither to deliver these promises. We understand them through the media as mean, unreliable and manipulative leaders who distrust the Western media and rules-based international liberal order.
Both men crave international recognition and domestic legitimacy, but also have elements of strong showmanship as public personalities, which is partly what is driving them to meet.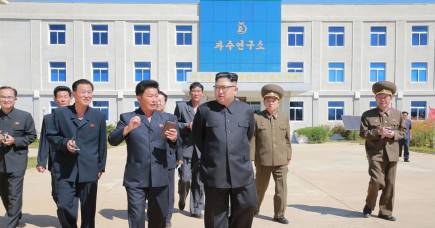 Complete, verifiable, irreversible dismantlement is highly unlikely to be achieved at this summit. It is more likely to be the Geneva Framework 2.0 with a shortened timeframe for denuclearisation, security assurances and economic assistance packages.
While the withdrawal of the US troops from the South is not on the agenda, there may be some surprises. A US Embassy, MacDonald's or a Trump Tower in North Korea are not impossible scenarios.
Despite all the reservations, many South Koreans and North Koreans living overseas remain hopeful about the upcoming summit. This, however, is not naivety or "bubbly optimism" as some journalists have called it: it's an attempt not to throw cold water over the hopes of a big event on which the fate of so many lives depend.
It's important to remember in all the rhetoric around the summit, that there are people who are still kept in political prisons and other forms of detention, often without trial and forced into labour; as well as people who have been separated from their families for decades.
Denuclearisation is a means to achieve the well-being of people who live in North Korea and the focus of the Trump-Kim Summit needs to be on how to improve the rights of the people there.
Banner: Getty Images