Part 4: Things we know at the end of 2020
Friday, Jan 1, 2021, 01:25 AM | Source: Pursuit
Jodie McVernon, Kobi Leins, Natasha Ziebell, Nathan Grills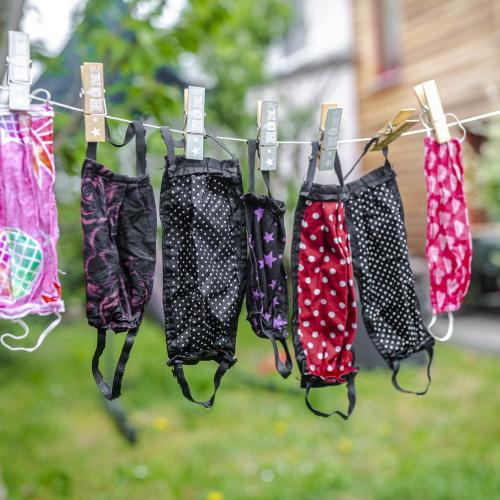 The COVID-19 pandemic has defined 2020 for most of us – forcing us to adapt and change as individuals and as a society.
In the final part of this series, University of Melbourne experts look back on 2020 and think about things they know now that they had no idea about a year ago.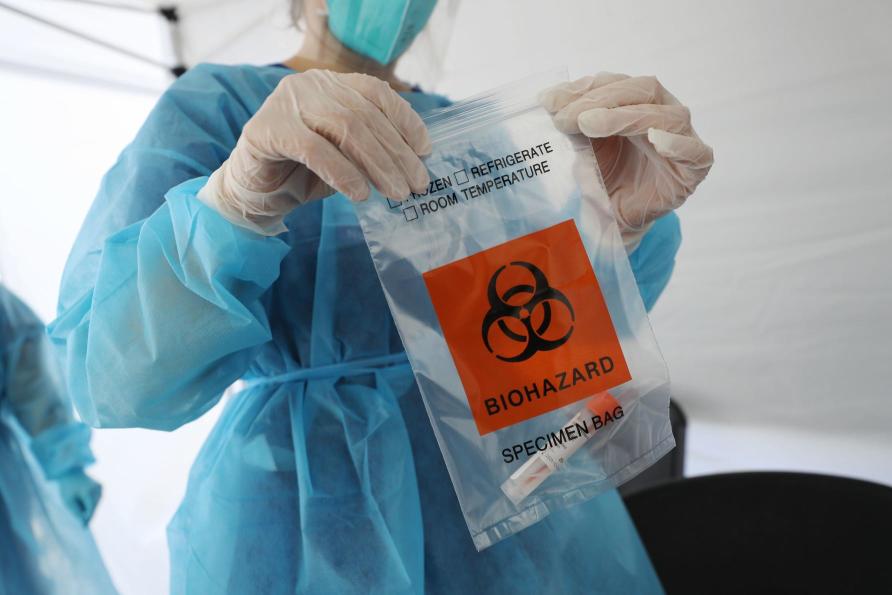 Professor Jodie McVernon, Director, Epidemiology, The Peter Doherty Institute for Infection and Immunity
Over the past year, I've found it hard to fathom the increasingly divergent experiences of countries with the control and burden of COVID-19.
These differences were not well aligned with predictions of who would fare well and who would fare badly, based on global assessments of emergency infectious diseases preparedness conducted by the World Health Organisation.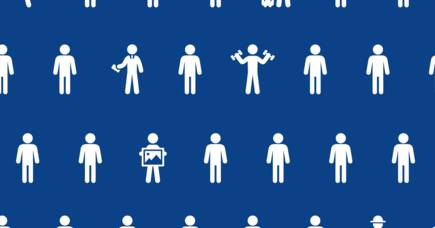 Key drivers we have observed in similarly resourced countries include the critical importance of evidence-informed strategic decision making and the political will to prioritise health outcomes.
I feel incredibly grateful to be in Australia at this time and am cherishing time spent with family and close friends this Christmas, given our near-elimination status.
But preserving this state requires sustained public trust in governments and co-operation with public health directions to reduce the spread at whole of society level.
I'm really proud of how adaptable Australians have shown themselves to be, and how well we've cared for each other through this year by making those changes.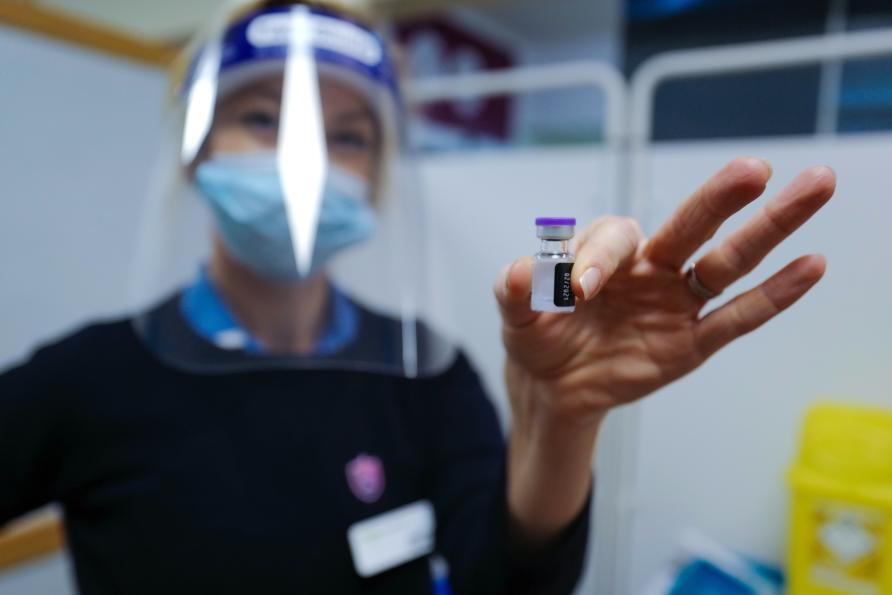 As we move into 2021, we're excited for the promise of vaccines, but they will likely be one of a suite of measures needed to continue to manage the risk of COVID-19. And we know that changing our behaviours over the long haul is really hard.
But I'm optimistic that we're up to the challenge.
KOBI Leins, Digital Ethics, Melbourne School of Engineering
For some, 2020 has raced towards an equitable and forward-looking future, while for others, the trajectory has been more back towards the 1930's. Women's rights, employment and equality has suffered, and domestic abuse, including through the use of technology, has escalated dramatically.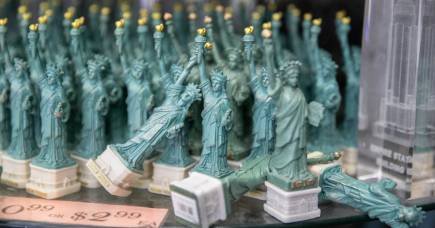 Online interaction expanded exponentially – data and AI were front and centre.
The somewhat ironically named COVIDSafe app rose and fell. Fears were realised when the data acquired by this apps was collected by Australian intelligence agencies, despite assurances of security.
In the face of data collection to go out and dine, however, the privacy concerns seem to have waned. How this data is used longer term remains yet to be seen, as the government continues to seek greater powers to intercept citizens' information.
On other fronts, biology and AI found a new marriage in creating new organisms, and concerns continued about the increasing capabilities of two communities in which many risks are already apparent: AI and the biological life sciences.
As new vaccines utilised the capacity of AI to expedite finding a way for public life to resume, hospitals were being hacked in Australia, raising awareness of vulnerabilities often spoken of, but not realised.
Soon after, hot on the tail of announcements of a number of pending vaccines, it was found that governments and potential suppliers of the vaccine were being targeted by cyberhackers. Initial research to create a taxonomy of Australian law on cyber shows that there are gaps.
In Australia, as we now have a Consumer Data Right platform, and the review of the 2008 Privacy Act has commenced. We stand at a cross-roads as to how we manage security, data and our rights. Hopefully we move forwards and not backwards.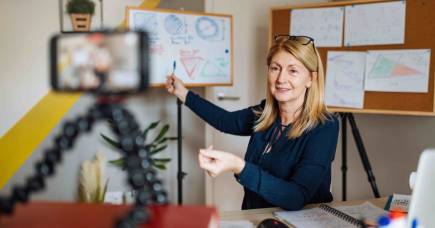 DR NATASHA ZIEBELL, Melbourne Graduate School of Education
2020 has affected us all in many ways. Among the stories of tragedy and uncertainty at a global scale, we have also witnessed great strength, hope and inspiration.
The education system has been on the frontline of COVID-19 this year, facing significant challenges related to community health and wellbeing, maintaining student engagement in learning and managing remote teaching and learning.
But this wasn't done in isolation.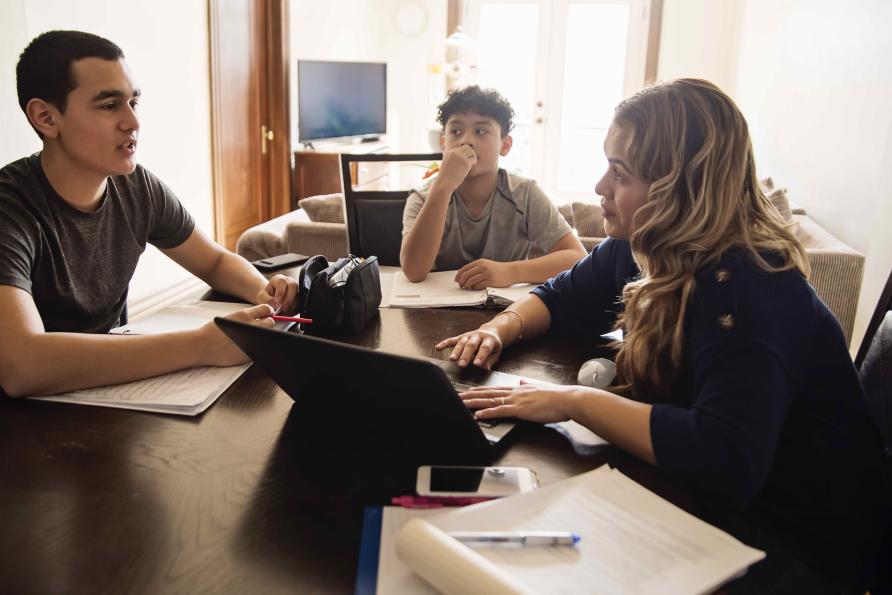 The importance of engaging parents and carers in education has always been enshrined in the Australian Professional Standards for Teachers as a valued and necessary partnership.
The Australian Education Survey conducted in April found that the essential partnership with parents and carers had been considerably strengthened this year. The remote learning environment was made possible as a result of technology, and many parents took on a pivotal role in engaging and supporting students at home.
These important partnerships, and the strengthening of the status of the teaching profession more broadly, are some silver linings that we can reflect on and carry forward into 2021.
Despite the circumstances in 2020, and with teachers leading the way, the profession proved its great resilience and creativity when pivoting to remote learning and then supporting the transition back to school.
Importantly, this was noticed and acknowledged by both the media and more broadly in society, resulting in an increased understanding and respect for the profession, and for the critical work that teachers do.
PROFESSOR NATHAN GRILLS, Nossal Institute for Global Health
One thing that 2020 has reinforced is just how invisible, undervalued and understaffed public health is …until a pandemic hits. Only then does public health suddenly become highly visible and valued, prompting calls for increased staffing.
But it takes time to recruit and train public health professionals.
These are the people who work to combat and prevent disease and promote health across populations through activities ranging from developing health policy, plans and programs, through to implementing health promotion, modelling and contact tracing. Many are physicians, nurses and scientists with extensive public health training.
The problem is that keeping the public health workforce small in non-pandemic times is like running down the military during peace time. It's appealing as an easy cost-saving measure but both are ultimately a gamble.
Public health and military expenditure are speculative investments insofar as the timing of the next public health emergency or military crisis is unpredictable. But being unprepared in either domain can be catastrophic.
In Victoria, successive governments of both persuasions have cut funding and public health roles. This put Victoria behind other Australian states in the subsequent war against COVID-19.
To its credit, the Victorian Government had invested in two public health medical training positions each year from 2016. More recently, the Department of Health and Human Services has also responded by creating regional public health units, like in New South Wales, and this will necessitate additional investment in public health professionals.
Furthermore, this workforce is key in 'peacetime' to fight hidden enemies – the ongoing pandemics of Non-Communicable Diseases (NCDS), injuries, mental health and climate change.
NCDs alone are responsible for 87 per cent of deaths in Australia.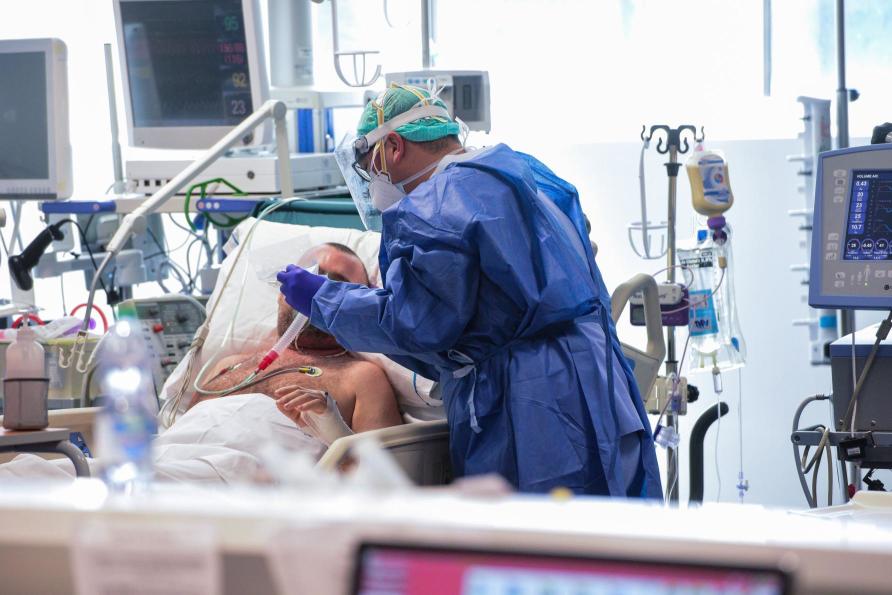 The risk is that the experience of COVID-19 focuses our attention only on our infectious disease workforce. But to prolong life and promote health we need a versatile public health army equipped to address modifiable risk factors like tobacco, alcohol, obesity and physical exercise.
Accordingly, the regional public health units must be staffed and resourced to address more than just infectious diseases.
And as COVID-19 becomes just a bad memory, there is an even greater risk that successive governments will again cut public health roles, especially as attention moves to the huge economic costs of the pandemic. But if 2020 has taught us anything, it's that we can ill-afford to de-prioritise public health.
To face pandemics – infectious or non-infectious – we need a well-resourced, well trained and flexible public health army to engage with lawyers, corporations, community groups and primary care just as effectively as with viruses and bacteria.
Banner: Getty Images