Is there a preferred COVID-19 vaccine for Pacific Island countries?
Friday, Apr 23, 2021, 02:52 AM | Source: Pursuit
John Hart, Sala Saketa, Fiona Russell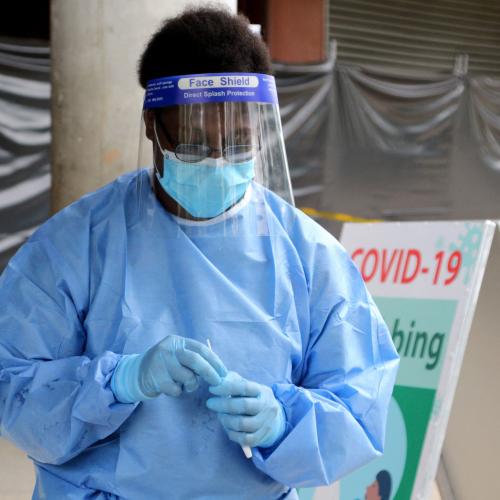 Having had very few cases of COVID-19 over the last year, Papua New Guinea (PNG) is now battling with widespread community SARS-CoV-2 transmission highlighting the need for urgent mass vaccination.
For the smaller Pacific Island Countries (PICs), the importation of COVID-19 is a constant threat – as we've seen in Fiji, with the partial lockdown imposed this week and in Vanuatu, where the body of a COVID-19-positive sailor was found on a beach.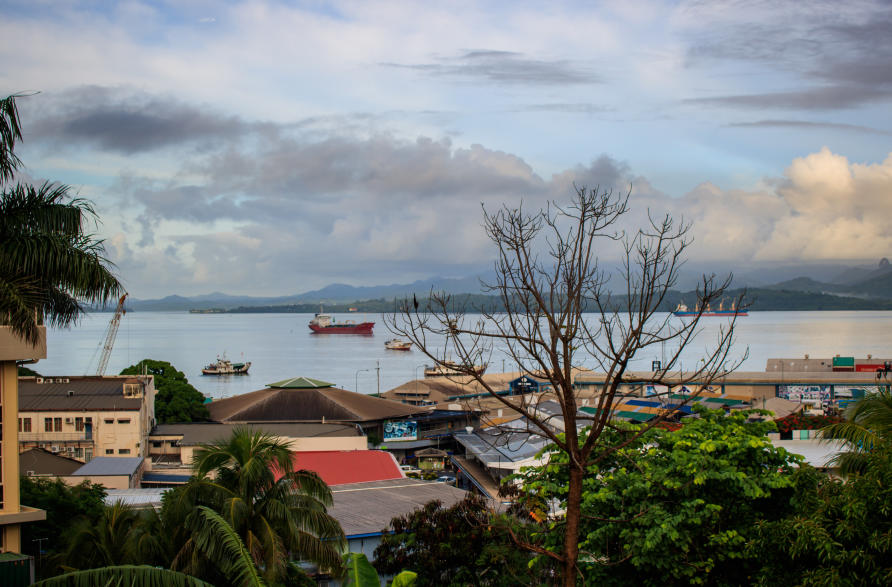 Although PICs have had very few community cases over the course of this pandemic, many people are now desperate for the relaxation of international border restrictions as they rely on tourism for their income.
However, the PICs have some of the highest rates of risk factors for severe COVID-19 in the world.
So, in order to open their borders fully, these countries need high vaccination rates and a vaccine that protects against new variants.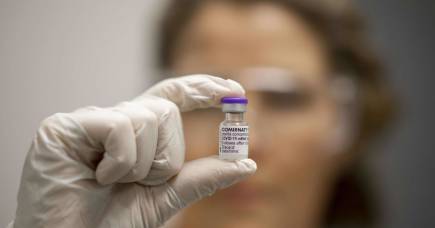 The Pacific Islands are a unique region
The PICs have small but growing populations, from less than 2,000 in Niue and Tokelau, to 8.8 million in PNG. They are countries characterised by remoteness, susceptibility to natural disasters and vulnerability to external shocks, as well as limited resources, which means an increased dependence on international trade.
Growth and development are restricted by the high costs of communication, energy and transportation due to their smaller size.
Their reliance on tourism led to huge social and economic changes in 2020.
In Fiji, it's estimated that tourism contributes 38 per cent of the economy and almost totally ceased as the global pandemic took hold in March 2020.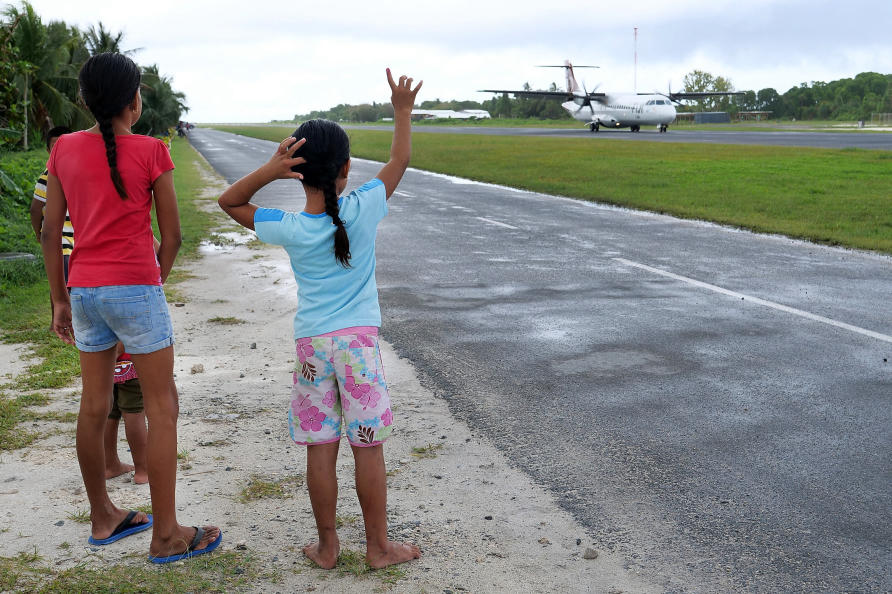 But health systems in the PICs are mostly unprepared to cope with major challenges.
Access to medical care is already severely limited in remote areas and there is minimal capacity to provide supplemental oxygen – a key treatment for COVID-19. Kiribati, for example, has multiple islands spread across almost 3,000 kilometres.
For some, it takes a week by boat to get health care. Many other countries don't have intensive care units or enough trained staff to deal with a surge in COVID-19 cases.
High risk for severe COVID-19 outcomes
Obesity and diabetes are risk factors for severe COVID-19 and PICs have the highest burden of these co-morbidities in the world.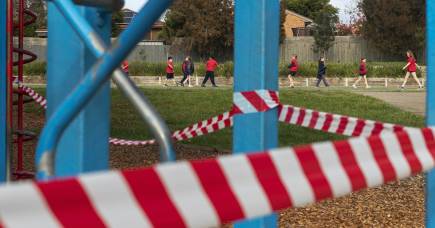 In Fiji, 32 per cent of adults are obese, 57 per cent in Tonga, and 75 per cent in American Samoa.
The prevalence of diabetes is also extremely high: 30 per cent in the Marshall Islands, 35 per cent in Federated States of Micronesia (FSM), and 47 per cent in American Samoa.
The population is mostly Indigenous who, according to recent research, may also be at increased risk of severe COVID-19. Pregnant women are also at higher risk of severe COVID-19 outcomes and death, which will be exacerbated by existing poor perinatal outcomes in PICs.
COVID-19 vaccine supply
PICs have small populations, lack purchasing power and have a high reliance on foreign aid. There are many geopolitical influences in this region effecting current efforts to provide support and exert influence in the era of vaccine diplomacy.
The United States is supporting Guam, Palau, FSM, the Marshall Islands, American Samoa and Northern Marianas under Operation Warp Speed. The French territories of New Caledonia and French Polynesia along with Wallis and Futuna have commenced vaccination.
New Zealand is assisting its associated states (the Cook Islands and Niue) and dependent territory (Tokelau), while Australia and New Zealand are providing support to PNG, Solomon Islands, Vanuatu, Fiji and others. India and China have also offered COVID-19 vaccines to PICs.
Further support is being provided by the Asian Development Bank and the World Bank.
The COVID-19 Vaccines Global Access (COVAX) Facility plans to deliver COVID-19 vaccine to all PICs who sign up. COVAX allocates vaccine based on equity and percentage of population, although these allocations have been a higher percentage for smaller countries due to small freight volumes.
Fiji was the first PIC to receive COVAX vaccine and vaccinated frontline workers with the 12,000 AstraZeneca doses delivered. The Solomon Islands, Nauru, Tonga and Tuvalu have now received the AstraZeneca vaccine through COVAX.
AstraZeneca plans to supply 142 countries as part of the unprecedented effort to provide equitable access to its vaccine. However, there have been delays in production and announcements by India and Italy (and potential new announcements from Europe) to restrict exports of vaccine.
Australia has also announced that it will export up to 10,000 doses of the locally made AstraZeneca vaccine, prioritising Melanesian countries.
But is this enough, given the the latest PNG outbreak, and is it being delivered fast enough?
Is there a preferred COVID-19 vaccine for the Pacific?
Other than being safe and efficacious, a vaccine suited for the Pacific would be one that can be stored in a regular fridge.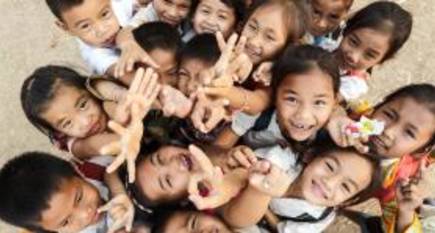 Currently, AstraZeneca, Johnson & Johnson, Novavax, Sinovac and Gamaleya (dry form) can be stored and shipped at normal refrigerator temperatures, while the Pfizer/BioNTech vaccine can only be stored for up to five days at normal refrigerator temperatures.
If we look at the vaccine schedule, a single-dose vaccine would be ideal – reaching some of the PICs remote communities can involve long journeys on foot, days travelling by boat or expensive charter flights.
Three vaccines have received Emergency Use Listing from the World Health Organization: AstraZeneca, Johnson & Johnson and Pfizer/BioNTech. All of these are available through COVAX.
Taking all of this into account, currently only the Johnson & Johnson vaccine falls into this category, although effectiveness data from Scotland suggests a single dose of AstraZeneca and Pfizer/BioNTech vaccines may be highly effective. That said, data does suggest two doses may be preferable to prevent the emergence of variants – at least where there is community transmission.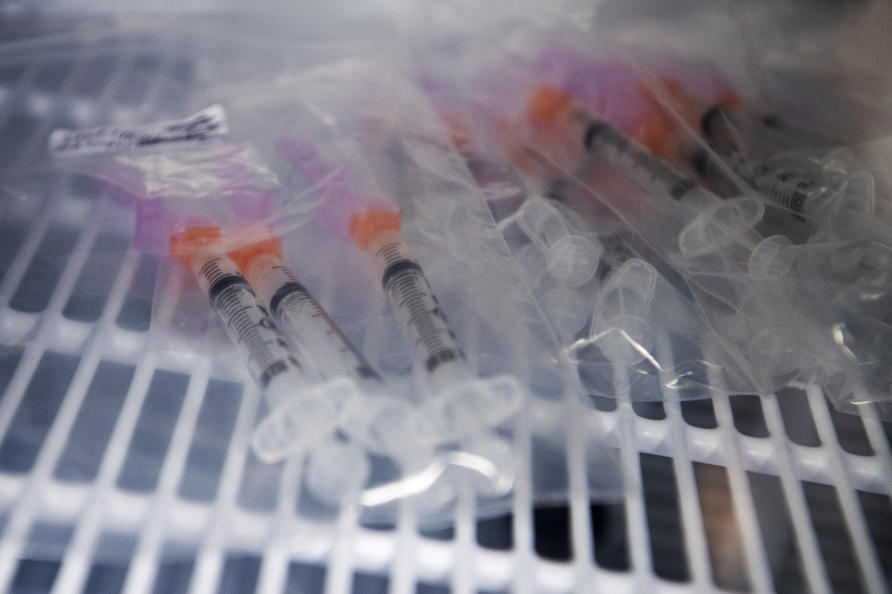 Given the constraints of PICs, the Johnson & Johnson vaccine would appear best suited for the region, particularly for remote outer islands, due to its one-dose regimen, normal cold chain requirements, as well as its authorisation and availability through COVAX.
The second preference would be the AstraZeneca vaccine.
However, there have been recent concerns about the risk of a very rare clotting disorder in the AstraZeneca and Johnson & Johnson vaccines. Because of this risk, some countries have restricted the use of AstraZeneca vaccine to older people.
Recently, out of an abundance of caution, the USA and Europe paused the use of Johnson & Johnson vaccine pending further investigation – although the EU has now resumed its use.
Risk vs benefit in PICs
It's unlikely there would be any cases of the blood clotting disorder in most PICs because most countries have very small populations and this side effect is very rare.
In PNG, there could be 15-30 cases if the whole adult population were vaccinated. But given the surge in COVID-19 cases, a delay in the vaccination would have much more severe consequences in terms of deaths from COVID-19.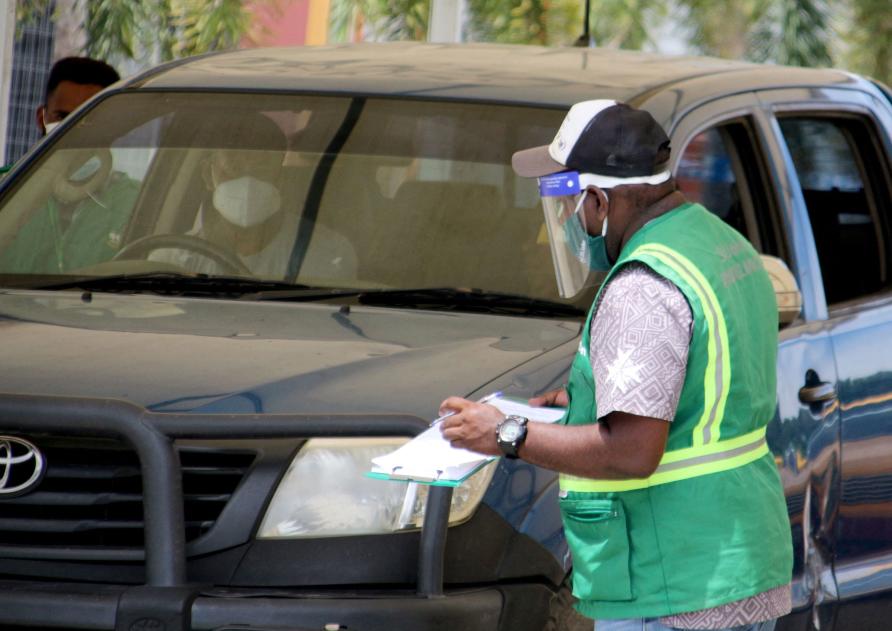 The Pacific has some unique challenges when it comes to rolling out a vaccine program. – they are remote countries with vulnerable populations.
A vaccination schedule that only requires a single dose and a regular fridge would be ideal for our Pacific Island neighbours.
Surging community transmission, the ongoing threat of importation, a global shortage of vaccine and a very rare side effect shouldn't impede access to existing vaccines that are highly effective.
And supplying a vaccine to this region must be done as soon as possible.
Banner: Getty Images