The professor who came in from the cold
Tuesday, Aug 18, 2015, 04:03 AM | Source: Pursuit
Stephen Wheatcroft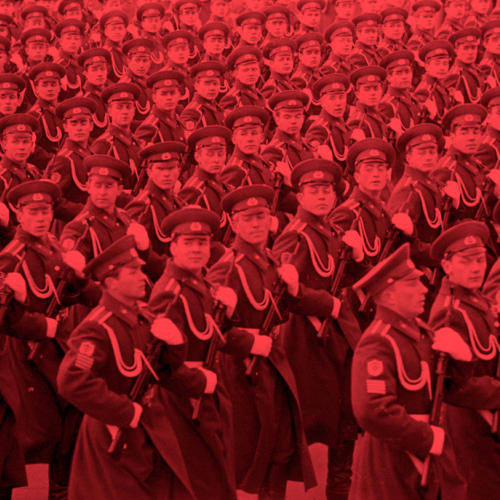 I was born into an average working class family in the Roman city of Lincoln during the population explosion that followed the Second World War. We lived in basic rented accommodation between a factory and a railway embankment. The factory claimed to have built the first major secret weapon of WW1 (code named Mesopotamian Water Container), later to become known as a tank.
No one from our school had ever been to University, but this was about to change. I was lucky enough to be in the same class as the son of a local councillor and candidate for parliament. I don't think my mate's mother ever made it to parliament, but she did shake up the school for the better.
I don't think I showed particular academic promise. I was probably a bit slack until I decided it would be worth doing something. Then I rather surprised myself by getting the highest scores in the school for my subjects – maths, physics and chemistry.
The major choice I had to make was whether to leave school or go on. If I had left when I turned 16 I would have joined my father's building business and probably been a millionaire by now. But I decided to go on. I was really interested in history, but proceed with the maths and science subjects I was getting good marks for. And then I discovered Keele, the first of the new British universities. It seemed ideal for me.
I initially taught myself Russian from the Penguin text book when I was 16. It was difficult. I'm not a natural linguist and progress was hard. I then studied Russian, economics and history at Keele, with a month's trip for language training. I also organised vacation work in Prague in the summers of 1967 and 1968, and additional language courses as part of my postgraduate studies at Birmingham, including a government exchange scholarship to Russia for a further two years. It was total emersion that made me fluent.
I decided to stay in Melbourne to head up the Centre for Russian and Eurasian Studies. I had initially thought I would be in Australia for a couple of years but the challenge of establishing a Centre for Russian and Euro-Asian Studies was too tempting. The Centre hosted many remarkable people under my watch, including the then Soviet PM Ryzhkov, and reformist deputy prime minister Yavlinskii.
I regularly work in the different parts of the Soviet state archive in Moscow. I attempt to use my knowledge of Soviet famines and the data I gather in the archives to inject a degree of realism into the heated debate over those famines.
Misconceptions about the scale and the causes are rife and claims that the famine was caused on purpose have become popularly accepted. This has contributed greatly to the ethnic problems we are seeing in Ukraine today.
I spent the last two years working in Kazakhstan. I was given a medal for my services to Kazakh science for my writings on the Soviet famine, and thought it would be interesting to be based there for a while so I could visit local and national archives and meet with Kazakh and neighbouring historians in Siberia and Ukraine.
My wife came with me to Kazakhstan for a while and might have been prepared to stay if there'd been anything useful for her to do there, but they weren't too well set up for that, and this is one of the major reasons we decided that two years was enough.
– As told to Gabrielle Murphy
Banner image: Cadets of the KGB Moscow Higher Frontier Guards Command Academy at the parade to mark the 55th anniversary of the Great October Socialist Revolution on the Red Square in Moscow. Commons:RIA Novosti