The politics of high heels
Monday, May 9, 2016, 03:46 AM | Source: Pursuit
Catherine Kovesi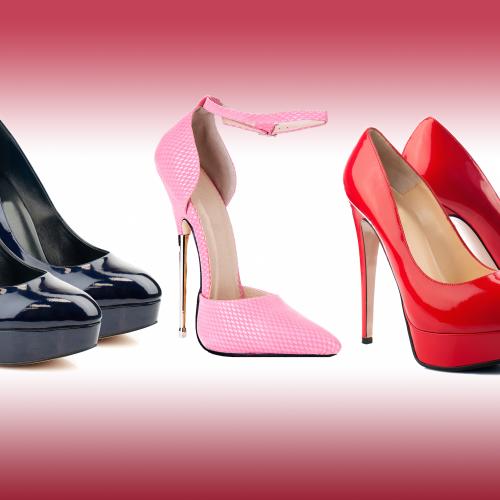 What is it about high heels? A London office temp worker has been sent home without pay after she refused to wear high heels of between two and four inches high as part of her employer's "appearance guidelines".
Her subsequent petition to have the law changed so that women can't be forced to wear high heels has gathered 60,000 signatures amid a swirl of publicity.
Reading the reports I was struck, not for the first time, by the tenacious assumptions implicit in her employer's original policy that high heels are integral to a woman's identity. And I was reminded of the furore at the 2015 Cannes Film Festival, when security guards prevented some women from walking the red carpet because they weren't wearing high heels.
As an historian of the discourses of luxury in Renaissance Italy and beyond, I have long been fascinated by the tensions and debates around who should wear what, and when. In particular, my recent research, published in the journal of fashion theory, Vestoj (issue no 6, pp 65-71) has taken me into the contradictory symbolic world of the high shoe in its longer historical context.
At the heart of the argument is one of gender, identity and femininity. So strong is the identification of the high heel with women that many view the two as inseparable. Such identification is clearly visible, for instance, in Frank Baird's Walk a Mile in Her Shoes campaign, where men show solidarity for women victims of sexual violence by the paradoxical act of walking in high heels.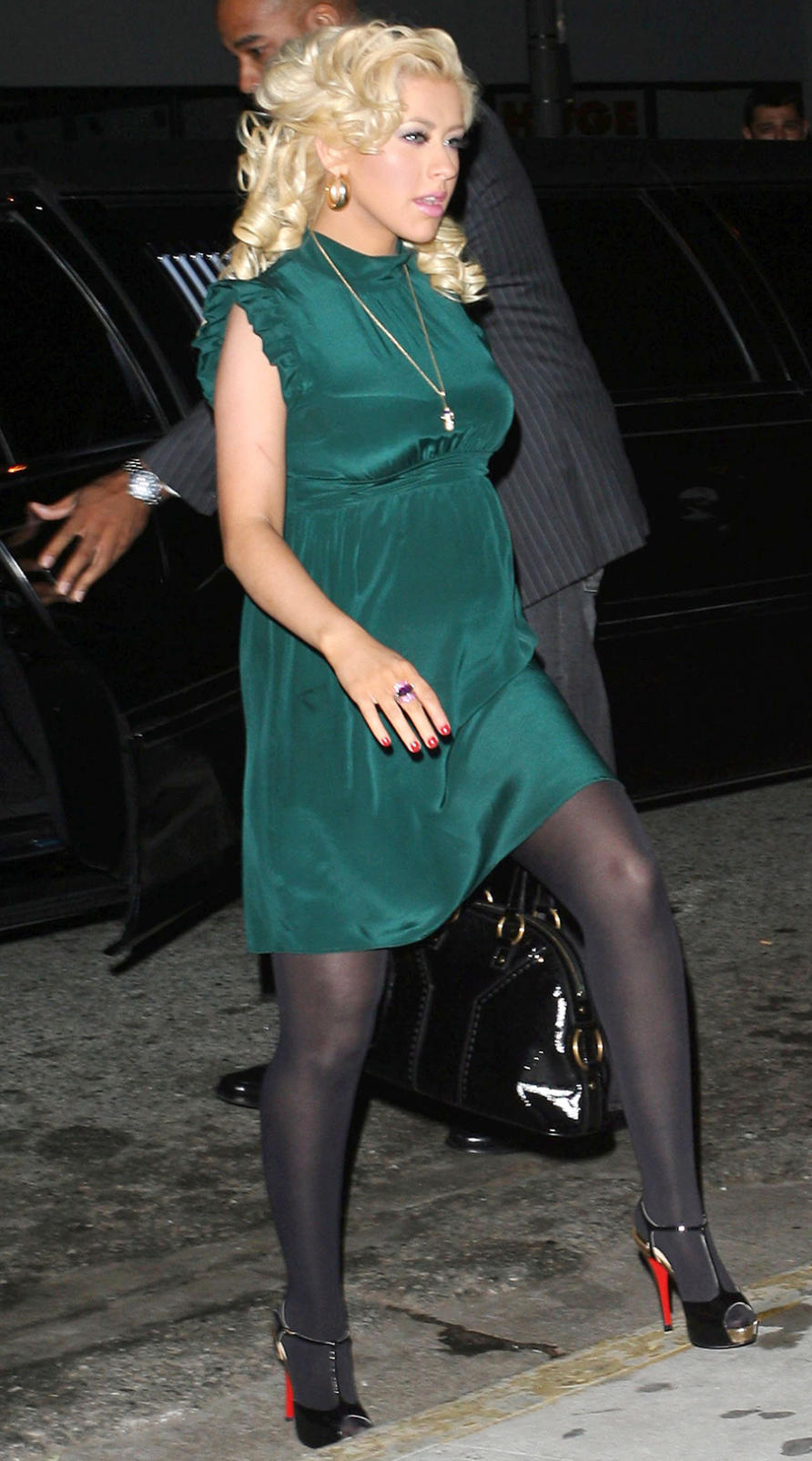 The parallels, as well as differences between past and present, were highlighted for me by the London story, but also by an incident in 2007 involving record producer Jordan Bratman and his then wife, songstress Christina Aguilera.
In this episode, rather than insist that his wife wear high heels, Bratman instead begged Aguilera to stop endangering the life of their unborn child by wearing extreme high heels whilst heavily pregnant.
Despite her husband's pleas, Aguilera defiantly bared her pregnant body in a provocative spread in Marie Claire magazine wearing nothing but a pair of six-inch Christian Louboutin heels.
The Aguilera episode bears comparison with the rationale for a law passed in Venice almost 600 years ago. In 1430, the Venetian Government banned shoes above 3½ inches, stating amongst its reasons for doing so that pregnant women had toppled in shoes above that height, inducing miscarriages, "to the great harm of their bodies and souls".
Might we read Bratman's response to Aguilera as a fight against the heel? Or is he instead a coercer of his wife's right to dress as she pleases?
And might we read Aguilera's act of defiance against her husband's wishes to dictate her clothing as a feminist act? Or was she simply confirming her status as a victim of societal expectations that link femininity to the high heel?
Voices are far from united. In 15th-century Venice, debates around women's shoes were heated, but always dominated by men.
Perhaps surprisingly, when in the early 20th century suffragettes entered the debate, the assertive wearing of high heels was core to their protest. But second and third-wave feminists have become deeply conflicted as to whether the heel empowers or disables, objectifies or frees, sexualises or celebrates a woman's body.
Ironically, actress Helena Bonham Carter discarded her high heels on the red carpet at the 2015 premiere of the movie Suffragette in which she stars.
These paradoxes inherent in the wearing of a heel make the practice both potent and difficult to contain.
Elephantine platforms
The Venetian example is instructive because nowhere else have shoes reached the heights they did in Venice in the 16th and 17th centuries.
Whilst several examples of these extreme Venetian platform shoes, known as pianelle, survive in museums, one of the most famous is a pair in Venice's Correr Museum. This pair, dating from 1600, has strangely elephantine platforms an astonishing 20 inches in height.
What such shoes might have symbolised to contemporary Venetians has been contested. Originally, high pianelle were worn exclusively by prostitutes and courtesans. Height, then, indicated sexual availability.
By 1600, however, noblewomen as well as courtesans wore extreme platforms and many noblemen favoured such shoes as a means of constraining the mobility of their wives and daughters.
In Venice, therefore, what the heel represented became blurred. Was it sexual availability or modest confinement? Wealth and status, or cheap touting for business? Power and honour, or immobilised servility? Object or subject? And, historians have wondered, could one make any argument that women benefited from wearing such shoes?
In the 21st century women have continued, at times defiantly, to endure disfigurement and pain for the sake of their heels with several supermodels suffering a series of often quite public and dangerous falls (Naomi Campbell in 1993 and Agyness Deyn in 2010).
In this context I was struck by a changing discourse of martyrdom that has accompanied critiques of high heels. A preacher in Venice in 1430 strongly denounced women who wore such heels as blasphemers martyring their feet as a sign of disrespect for Jesus Christ, whose own feet had been nailed to the cross in his sacrifice for all humankind.
This same imagery of martyrdom is used in third-wave feminist critiques, such as those of Sheila Jeffreys, but now with the blame laid firmly at the feet of men.
Jeffreys calls the mutilations resulting from such practices the "(e)xaggerated stigmata of aggressive masculinity".
Similarly, actress Emma Thompson walked on stage at the 2014 Golden Globe Awards with her Christian Louboutin's pointedly off her feet. Raising them up in the air to demonstrate Louboutin's trademark red-lacquered soles, she quipped: "I just want you to know, this red, it's my blood."
Some women argue they are prepared to bear pain and physical impairment to reap the symbolic benefits of high-heeled shoes.
In a series of interviews conducted by scholar Claudia Wobovnik, many women claimed to experience higher self-esteem from wearing high heels. Paradoxically, these women try to create an illusion of power even if by doing so they risk losing power over their own bodies.
For the men interviewed, however, high heels were simply associated with "eroticism, seduction, lust, and sex". The only power they saw represented was sexual power.
For Jeffreys, any personal choice women claim to make is illusory. The "choice" is a result of cultural coercion in which women are the clear political losers.
That might be the case, but surely some women are not simply culturally coerced, but are themselves powerful coercers of culture.
Take Kim Kardashian who has proudly flaunted her pregnant body in figure-hugging outfits whilst perched defiantly on five-inch heels.
Unlike Christina Aguilera before her, Kardashian's act was met with no protest from her husband Kanye West. No matter how loudly feminists might rail against the heel, it is probably Kardashian with about 70 million followers on Instagram, and four new followers every three seconds, who will have the greater influence.
Banner image: Shutterstock. Artwork: Sarah Fisher