Alcohol warning labels and 'valuable label real estate'
Thursday, Feb 28, 2013, 07:22 PM | Source: The Conversation
Paula O'Brien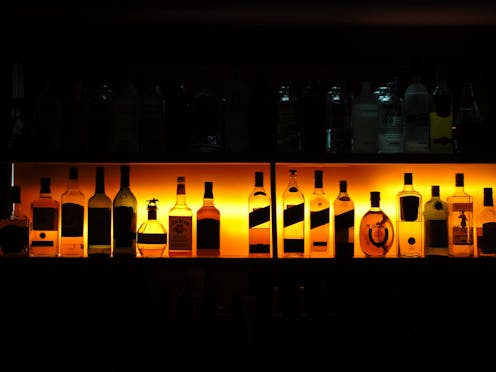 There's a legal requirement in Australia for all packaged alcohol to show the alcohol content of the beverage and the number of standard drinks. But there's no need for the label to bear any information about the well-known health risks of consuming alcohol.
The Commonwealth government is being urged to introduce warnings on alcoholic beverages. The alcohol industry says it's not completely opposed to labels, but is determined to find ways to protect its "valuable label real estate".
The case for alcohol warnings
The Commonwealth government has received recommendations from its own advisory bodies that health information and warnings be mandated on alcoholic beverage containers, as part of a cohesive government strategy for reducing alcohol-related harm.
The first recommendation came from the National Preventative Health Taskforce in 2009. The second (in 2011), came from the food labelling review, which recommended specific warnings about drinking during pregnancy, and generic warnings about other health risks (such as alcohol is harmful to your health).
These calls for the Commonwealth to legislate for warnings on alcohol labels have been backed by the Foundation for Alcohol Research and Education, the Australian Medical Association and the National Alliance for Action on Alcohol.
Several other countries, such as the United States, South Korea and Brazil, require text-based warnings on alcohol containers. Studies of US labelling show evidence that alcohol warnings have effects on knowledge and attitudes about drinking, and "intervening variables", such as intention to change drinking habits, willingness to discuss drinking, and being willing to intervene when seeing hazardous drinking in others.
There's minimal evidence that warnings on alcoholic beverages change drinking behaviour. But if the labels are to impact behaviour, they need to be more graphic and visible than they have been in the past. Australia's tobacco warnings are an example of how successful product warnings can be.
The Commonwealth's response
In December 2011, the Commonwealth government announced it was still considering whether to introduce generic warnings on alcohol, but that it was "prudent" to have warnings on alcohol about the specific risks from drinking during pregnancy.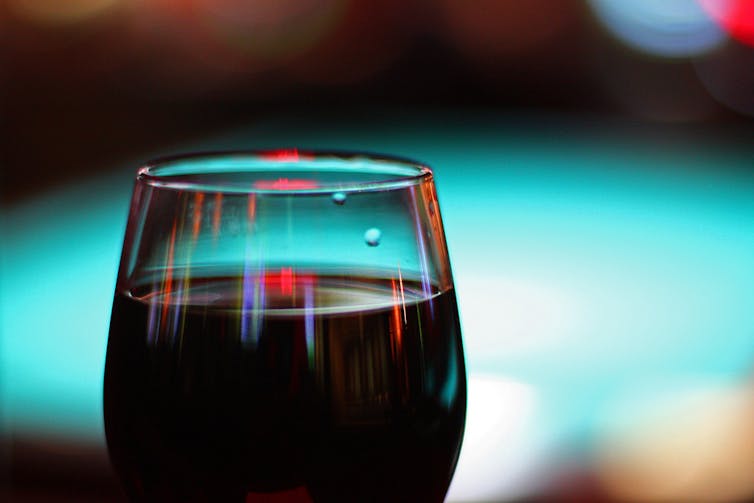 The National Health and Medical Research Council guidelines state that for women who are pregnant or planning a pregnancy, it is safest not to drink when pregnant or planning a pregnancy. This reflects the concern about maternal alcohol consumption and foetal alcohol spectrum disorders.
At this stage, the Commonwealth could have mandated a legal standard that alcoholic beverage containers bear pregnancy warnings in a prescribed format. Admittedly, this is not an entirely straight-forward process because of a treaty between Australia and New Zealand about joint food standards (including alcohol), and the sharing of food regulation powers between the Commonwealth and the states/territories.
Regardless, the government hasn't mandated warnings. Instead, it has given the alcohol industry two years – until December 2013 – to introduce these warnings on a voluntary basis. And it seems that the government will only pass a labelling law if it's not satisfied with what the industry has done by that deadline.
Self-regulation is the wrong approach
Alcohol labelling is not an appropriate matter for industry self-regulation. Foetal alcohol spectrum disorders are a serious public health issue that government has the responsibility and capacity to address. The alcohol industry has no special expertise in devising solutions to such problems. And it has a vested interest in limiting the size and impact of the warnings.
Allowing industry to self-regulate reduces both government and industry accountability. And it prevents a proper parliamentary debate about alcohol labelling that the public can participate in.
Indeed, the government's discussions with the industry about voluntary labelling haven't even been transparent. Has the government promised not to regulate if the industry does X or Y? And does it have any criteria by which it will judge whether the alcohol industry has done a good enough job at the end of 2013?
The industry's weak voluntary efforts
The alcohol industry's efforts to get pregnancy warnings onto alcohol containers are being lead by the industry-funded organisation, DrinkWise. Drinkwise recommends that that one of the following warnings be used on alcoholic beverages: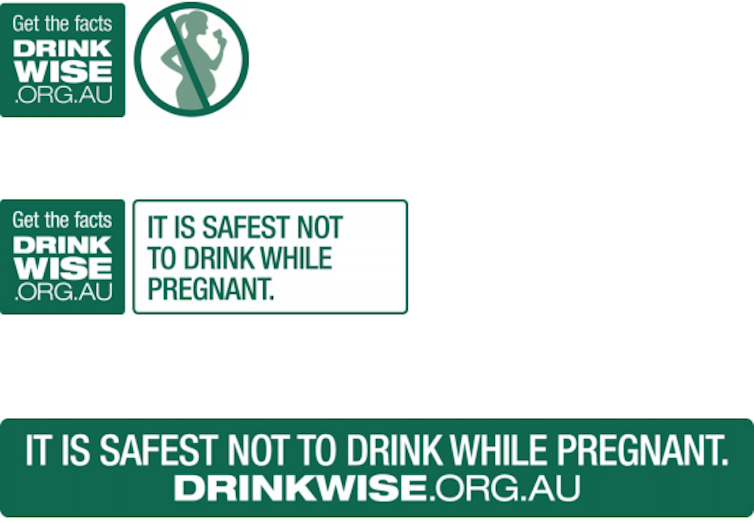 There has been poor take-up of the DrinkWise pregnancy warnings. As at June 2012, only 4% of surveyed beers and ciders carried such a message, along with only 2% of wine, spirits and ready-to-drink products.
The industry is also not doing well at making the warnings visible or prominent. The same recent survey found that where the surveyed alcohol products bore a DrinkWise message, in 98% of cases, the message took up less than 5% of the alcohol label or packaging. It also found that labels were "on the margins …and rarely in central or prominent positions".
The Commonwealth should not waste any more time on industry self-regulation of alcohol warnings. This government is generally too reticent in its regulation of the alcohol industry. In December 2013, it should act to mandate prominent, strongly-worded, graphic alcohol warning labels, and commission a proper study on the impact of those labels.
This is the ninth part of our series looking at alcohol and the drinking culture in Australia. Click on the links below to read the other articles:
Part One: A brief history of alcohol consumption in Australia
Part Two: Social acceptance of alcohol allows us to ignore its harms
Part Three: My drinking, your problem: alcohol hurts non-drinkers too
Part Four: Alcohol-fuelled violence on the rise despite falling consumption
Part Five: 'As a matter of fact, I've got it now': alcohol advertising and sport
Part Six: Advertising's role in how young people interact with alcohol
Part Seven: Big Alcohol and Big Tobacco – boozem buddies?
Part Eight: Explainer: foetal alcohol spectrum disorders
Part Ten: Forbidden fruit: are children tricked into wanting alcohol?

Paula O'Brien does not work for, consult, own shares in or receive funding from any company or organization that would benefit from this article, and has disclosed no relevant affiliations beyond their academic appointment.