The upside of being loathed
Sunday, Dec 9, 2012, 12:27 AM | Source: The Conversation
Lauren Rosewarne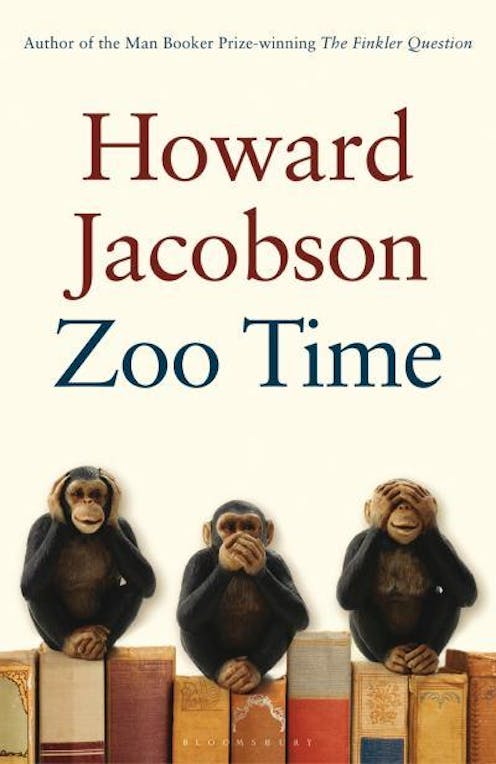 Some trips get ruined by natural disasters, acts of terrorism, Tiger Airlines. For me, my first solo trip was ruined by Nickleback.
Back in 2002 I visited The Continent. And wherever I went during that trip - every store, every train station, every café - Nickelback's "How You Remind Me" was playing.
The torture was not unlike my brief foray working at a dance studio in the late 1990s where the only music pumped around that mirrored hellhole was Enrique Iglesias. Or that nightclub hotline where I recorded phrases like "come and play toss the boss on Wednesday nights" in a husky voice and where Ben Folds Five's Brick was always on.
So in 2002 it was Nickelback. Awful music, on par with the equally abhorrent aural atrocity Creed.
I've never asked anyone about whether they shared my Nickelback sentiments: how could they not? So whenever I made a joke along the lines of "Did you still want that Nickleback T-shirt for Christmas?", I just assumed the other person would understand that it's funny because Nickelback are heinous.
It was only in the last couple of weeks however, that I realised just how very organised Nickleback hatred is. In Detroit recently, some 55,000 sane - if possibly humourless - folk signed a petition aiming to stop the band committing crimes against music in Michigan.
In a recent interview, Nickelback members addressed their status as "The World's Most Hated Band". While working only to solidify my contempt, they offered a lengthy rationalisation about why bands like theirs have so many haters: mega bands are apparently like big cities - the bigger the population, the more detractors.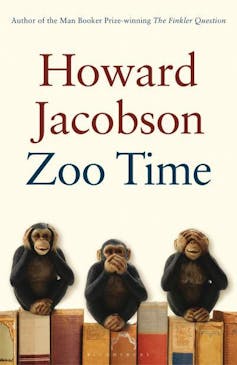 I was dwelling on this issue of band hatred as I started reading Howard Jacobson's Zoo Time (2012) yesterday.
Early in and the protagonist - novelist Guy Abelman - was discussing his Amazon stars with his publisher. The more glowing his reader reviews and apparently the more stagnant his sales. Guy's suicidal publisher, Merton, explained this as readers not liking being told what to like. When Guy suggested populating the site with negative reviews, Merton countered by claiming that readers don't like being told what to hate either.
While ill-fated Merton's comments were couched in a broader lamentation of the publishing industry - and were mentioned alongside the apparent hideousness of authors needing to "Twit", the scourge of poor punctuation and the low-brow popularity of vampires - I think he might just have a point.
I didn't quite feel sorry for Nickelback's high-level hatred - with their 50 million album sales and legions of deaf women finding their music… ahem… arousing… they don't need my sympathy anyway - but with so many people already hating them, do I really need to continue?
While my views on Nickelback haven't changed, popular hatred for a product often does elicit my sympathy and curiosity. A bad review, for example, is certainly never a reason for me not to see a film. And I rarely read anything about a book until after I finish anyway.
Some marketing campaigns even aim to be hated. When Carl's Jnr in the US used a sudsy Paris Hilton molesting a car to advertise a burger, they knew there'd be backlash. From feminists, from parenting groups, from conservatives. Marketing gold! Getting these groups offside can help rally a product's true market: in this case, pimply teenage boys.
Audiences don't like being told what to hate and just as keenly do they resist being told what to like.
Cast your mind back to the very early 90s. Whichever network first screened Seinfeld on Australian television and they were advertising it as "America's Funniest Show". And I distinctly remember Dad saying that he certainly wouldn't be told what the funniest show is. (He'd later becoming a Seinfeld encyclopedia, but that's another story).
For a lot of people - myself included - there's something not only abrasive about being told that something is the greatest thing you'll ever see/hear/taste, but savvy audiences know the equation anyway: the greater the hype, the greater the budget for marketing.
Unless you're Max Bialystock and Leo Bloom no, you probably won't actively want a bad review. But being widely panned doesn't have to be a bad thing either.