Adding kids' weight to report cards will do more harm than good for preventing obesity
Friday, Dec 7, 2012, 04:30 AM | Source: The Conversation
Elizabeth Waters, Andrea de Silva-Sanigorski, Lisa Gibbs, Tahna Pettman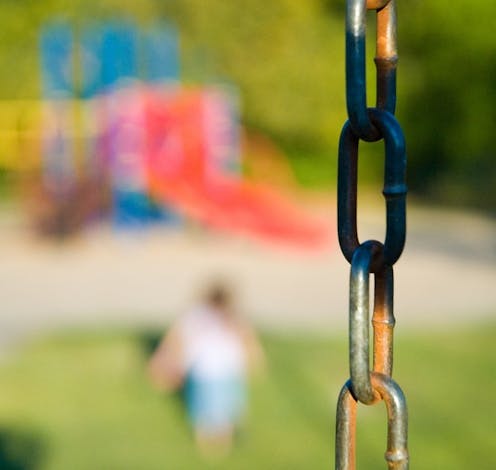 As public health researchers who've worked with government, non-governmental organisations, schools, childcare organisations, families and children to understand the complexity of obesity and effective healthy public policy, we find the article "F for fat" in today's Fairfax papers both deeply disappointing and disturbing.
The article quotes former University of Melbourne vice chancellor David Penington suggesting that putting children's weight on school report cards and linking them to physical education teachers would make an impact on childhood obesity rates.
Penington, a high-profile academic who is very experienced in chairing public health initiatives and leading strong research foundations, is floating an initiative that runs counter to the evidence accumulated from over 15 years of careful, dedicated research that spans child health, obesity prevention, and community partnerships. The notion that including a measure of fatness would make a significant impact on childhood obesity, and that conversations with a physical education teacher might be a solution is not a new idea – but it is a bad one.
Connecting a stigma-related concept to reported indicators of learning and development – while it may appear simple and likely to shock parents into action – would be flawed, harmful, and unethical. In research conducted by ourselves or colleagues, parents have pulled out of studies, torn up parental feedback, and contributed to significantly reduced participation rates at the mere mention of individual reports.
There is a role for monitoring and measurement as a support for managing weight, provided it's done in a way that promotes positive body image with an emphasis on taking care of your general health. And, for children, this also needs to be done in the context of their environments. That has to promote healthy food choices in schools that aren't dependent on McDonald's or Coles for their physical activity equipment, and where there are transparent fund-raising policies and no more chocolate drives.
Today's Fairfax article quoted Obesity Australia chairman John Funder as saying Penington's report card idea would need to be implemented "sensitively".
Obesity Australia is a new initiative established to provide an advocacy platform and has the potential to step obesity prevention up, but it's extremely difficult to find out anything about it. It doesn't yet have a website, its advisory committee membership is unclear, and its charter or experience in obesity is even more opaque.
A meeting this week held by Obesity Australia featured a range of speakers, so their report of what else was said and discussed would help assess whether it could make a meaningful difference to national anti-obesity efforts.
What we do know is that it includes experienced medical leaders who confer a perception of expertise, and that makes it even more important that it forms plans and strategies to advocate in ways that not only maximise health outcomes, but that these strategies are ethically sound and do no harm.
More than 15 years after the obesity epidemic was first reported, and when significant investment in research into how to stop it began, Australia is in the extremely fortunate position to have a strong repertoire of relevant evidence on what will work. Sadly, the initiatives that we know to be effective are usually not the ones that are sufficiently funded.
We have great evidence clearly showing that:
prevention works, especially in settings where children and families can avoid sugar-dense processed foods with high levels of sugar and fat;

a third of children are affected by obesity in areas more likely to be disadvantaged – with lower employment, lower school completion rates, lower average income and where schools are less likely to have resources for promoting physical activity;

sweetened drinks contribute to obesity levels ;

overweight and obese children are more likely to be stigmatised, and already have lower quality of life; and

the food and beverage industries are using strategies that appear to be socially responsible in order to ensure sales of their most profitable items.
And while levels of physical activity have clearly fallen over time and this is one of many factors involved in obesity prevention, physical education alone is not sufficient to address the complex determinants of obesity.
Raising the fear in parents' minds that their children will be measured, without highlighting the need for industry to stop misguiding them with a focus on physical activity, is unethical, dishonest and not in the best interests of children. If anything, it has the potential to increase obesity by side-stepping the discussion of the role of soft drinks, energy-dense foods, and advertising in the obesity epidemic.
Perhaps what would be a more effective thing to have on children's report cards is what they are exposed to in their environment, such as easy access to sugar-sweetened drinks in their learning environment, Coles vouchers as rewards, and fast food companies linked to physical activity programs.
Measures that will make a difference are engaging children and young people in solutions, normalising healthy environments and understanding the needs of parents and families, making links between industry and the learning environment transparent, and leadership and advocacy that pays attention to evidence.
Anything else is a waste of time, money and public attention.

Elizabeth Waters receives funding from NHMRC, ARC, WHO, DOHA
Andrea de Silva-Sanigorski receives funding from NHMRC and ARC.
Lisa Gibbs receives funding from the Jack Brockhoff Foundation.
Tahna Pettman receives funding from the CO-OPS collaboration (Collaboration of Obesity Prevention Sites), funded by the Department of Health and Ageing (DoHA) in Australia.