New technologies to quench a thirsty world
Monday, Aug 31, 2015, 04:48 AM | Source: Pursuit
Peter Scales, Iven Mareels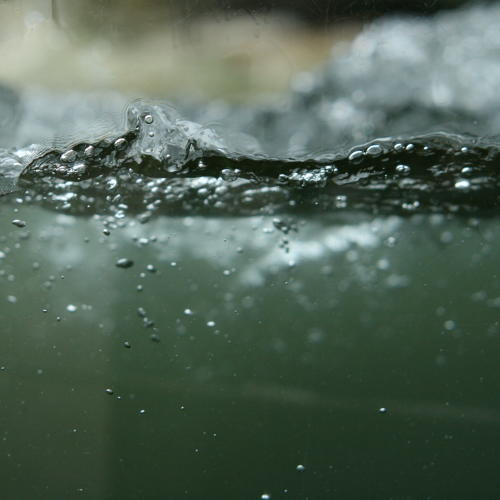 Russell Pell shudders when he looks back on his earlier years as an irrigation farmer, even though he knows he was doing the best he could at the time. Sometimes he made mistakes, and farmers hate errors. They cost money.
Mr Pell and his wife, Cath, run about 1000 cattle and grow their own stockfeed on 800 hectares near Shepparton, two hours from Melbourne in Victoria's Goulburn Valley – often called Australia's food bowl. Not long ago they would water the paddocks manually six times a week, visiting water outlets on a timeline that demanded minute-by-minute precision in an area much bigger than Melbourne's central grid.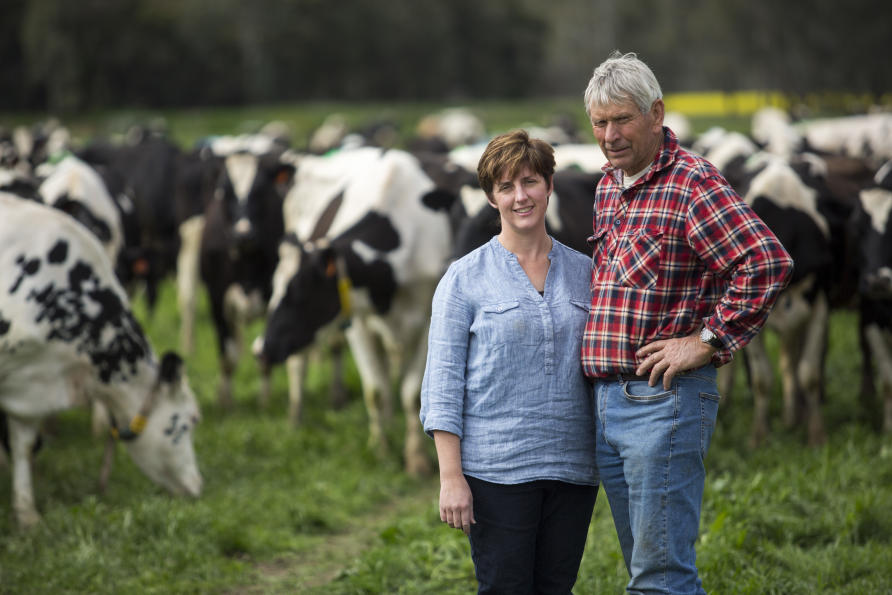 Now they water 1.5 days a week, and they can do it from the home office. Or a tropical beach. "Please don't think it makes you lazy," says Mr Pell.
"It makes you more efficient, lets you do other jobs, and hopefully will give us another 10 years on the land.
"Growing crops is about getting the right amount of water to the right place at the right time and at the right cost. We were doing that to the best of our ability for 39 years, but now we have a fully-automated system our bottom line has improved by at least a third and no doubt we'll get better still."
Mrs Pell, who studied veterinary science at the University of Melbourne, is just as enthusiastic about the internet-based system that has transformed the way the couple run their farm.
Water is expensive stuff and it's easy to waste it, but now we have a precise science on our side the results speak for themselves
"And we have a much more relaxed lifestyle – it gives you time to smell the roses as well as grow them.
"On our last holiday at Porepunkah (in Victoria's scenic alpine region) we watered the paddocks with a few clicks on the laptop. It would have been just as easy from Tahiti."
Behind this freedom is an advance in irrigation technology, FarmConnect, which is being heralded as a major step forward in the quest to grow food sustainably at a time when the world faces significant shortages. The technology grew out of the daily challenges faced by farmers in Victoria and a meeting of industry and engineering minds.
A 15-year collaboration between the University of Melbourne's School of Engineering and a private company, Rubicon Water, created this technology and others, including the Total Channel Control system, which modernises irrigation infrastructure by measuring, modelling and managing water flow. These technologies have attracted science and engineering awards over the years and are a significant step towards solving a global challenge.

"We sought out global expertise in the field of control systems engineering and were fortunate to find it in our own backyard," says Rubicon's Chief Executive, Bruce Rodgerson. "It was great that [engineering Dean] Iven Mareels and the team didn't do research for research's sake but provided a stewardship that always focused on real outcomes."
Professor Mareels, Dean of the Melbourne School of Engineering since 2007, brings deep passion and pride to the research and industry collaboration that forms the backbone of Northern Victoria's $2 billion irrigation renewal project, and assisted in the growth of Rubicon Water from a Melbourne-based company to a global business with offices across Mexico, China and the United States.

"The innovations developed over a decade of collaborative research and development have been taken from research to a commercial reality that delivers not just efficiency but environmental sustainability," he says.
This sentiment is reciprocated by Mr Rodergson.
Quite simply, without the relationship with the University we wouldn't have been able to establish and maintain our global leadership position in the irrigation industry.
These irrigation innovations have been embraced by China, where 400 million people live with dangerously low supplies of water. The problem is especially acute in the country's north, where water scarcity is biting hard. Such challenges are leading the University of Melbourne and Tsinghua University in Beijing to a deepening collaboration on water management.
"Australia, especially the Murray-Darling basin, has arid conditions similar to western China," says Dr Hang Zheng, of Tsinghua University's Department of Hydraulic Engineering. "Both countries face drought and water shortages, increasing with climate change."
Dr Zheng has worked with Professor Peter Scales, Deputy Dean of the University of Melbourne's School of Engineering, in a growing collaboration that recognises the countries' similar water challenges.
Professor Scales is the co-director of the Australia-China Joint Research Centre on River Basin Management, co-funded by the Chinese and Australian governments. The centre was established in 2013 and its partners include CSIRO in Australia, Tsinghua University and the Institute of Water Resources and Hydropower Research in China.
The centre's initial focus is the Haihe Basin in Beijing's hinterland, which covers 300,000 square kilometres and provides food for 130 million people – 10 per cent of the nation's output.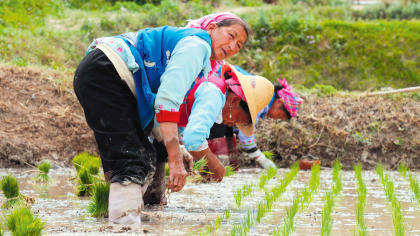 "Building an academic bridge between our countries in this area benefits not just both our nations but will allow global knowledge in the vital area of water scarcity to be expanded," says Professor Scales.
"That is the joint passion that both Tsinghua and us share."
A regular stream of academics and water management practitioners flows between Beijing and Melbourne, including Dr Yongping Wei, an ARC Future Fellow in the University of Melbourne's Department of Infrastructure Engineering and Coordinator of the Australia-China Joint Research Centre on River Basin Management.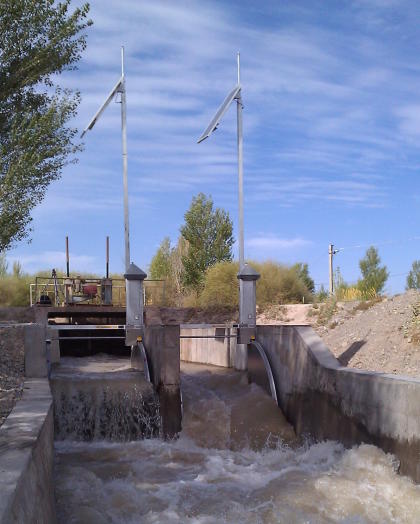 Her hydrology and water resources group – led by another University of Melbourne professor, Andrew Western – has pioneered a whole-of-system concept in river basin management in China.
"Our research on water caps, accounting, trading, productivity, efficient water use and consideration of ecological and societal factors in the Murray-Darling Basin is helping China to achieve its three water management objectives: usage control, irrigation efficiency improvement and pollution reduction," she says.
An important product of these exchanges has been the development of an international course on river basin management for Chinese and Australian students, taught collaboratively by academics from the University of Melbourne, Tsinghua University and other institutions.
Professor Scales describes the nature of China's water problem as almost unimaginable.
"It's just about impossible to visualise that number of people, the severity of the issues and the ominous threats to the future," he says.
"It's harder still to get a handle on how to feed the total Chinese population of 1.3 billion, particularly as development continues and the people eat more food. In Australia, where we have some very efficient farming and water management systems, we produce enough food for 40 million. That's a long way short of 1.3 billion.
"If you can visualise how important water is here, where we raise enough food for 40 million, how immensely important is it in China? And India, and all the other under-developed nations that have many times our population?"
So what is the bottom-line benefit of improved water management techniques? According to Professor Scales, a 20 to 30 per cent improvement in water productivity on the farm can mean a 200 per cent gain in food produced. This would, for instance, translate to a phenomenal result for Haihe Basin agriculture and the 130 million people who depend upon it.
As for the wider global water challenge, Professor Scales says the scale of what must be done is hard to comprehend. "So far in Australia we're coping, but much of the rest of the world isn't. More than a billion people have less than what we would regard as a minimal supply of water – and even that trickle is often heavily contaminated," he says.
"We are building our knowledge across borders and growing this technology globally. Water – its supply, its quality, its distribution – is just becoming one of the biggest challenges this world will face, we need to be ready."
Banner image: Water, Christine und David Schmidt, via Flickr