David Malouf's An Open Book is poetry to sit with
Tuesday, Nov 6, 2018, 07:11 PM | Source: The Conversation
Kevin John Brophy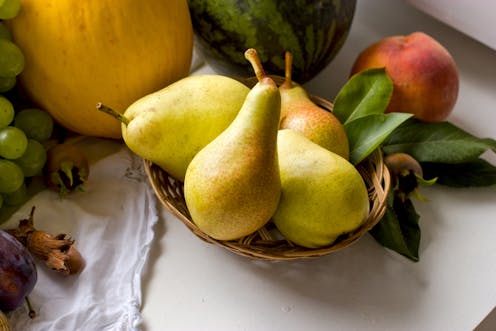 Book Review: An Open Book, by David Malouf (UQP)
---
A new book of poetry is offered to a world of readers where very few of us have or take the time to read poetry. Most of us are skeptical about it, suspicious of it for asking of us so much of our time and attention, and possibly giving us little back but puzzles.
Nevertheless I open the book. The first word of the book is "Parting", printed twice: once as the title of the book's first poem and again as that poem's opening word. Parting, of course, doesn't necessarily mean an ending, for it is essentially what every new life requires.
"All things new/move us", David Malouf observes part way through this opening poem (playing again on a word that carries several layers of conflicted meaning), uniting reader and poet in a common understanding of partings as beginnings. This is a clever, wise and benign manner of reminding the reader that they have left something in order to arrive here where this very act of holding an open book becomes an aspect of the rhythms of a wider cosmos.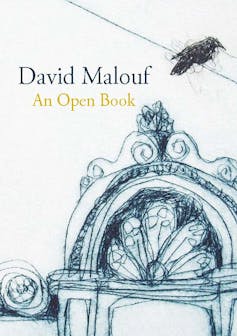 The stance of the poem is characteristic of Malouf, with its poised consciousness of a speaking self on display through reference to the poem's presence on the page and the poem's witness to the act of writing. In a Malouf book it is rare to find the direct personal pronoun, "I", but there is always somewhere the presence of a writer, a voice, a reflection of someone present at the occasion of the poem.
This reticence about saying "I" might be coyness, it might be a natural shyness, it might be to do with a conviction, along with T.S. Eliot and many before him, that the poetry in a poem is rarely best served by making the poem personal. Or it might be the realization that so much more is possible by way of allusion, insinuation, investigation and imagination if one comes at the truth in a poem slant — as Emily Dickinson demonstrated so well.
Lessons for a destructive world
The neat couplets of this first poem move confidently through free verse lines constructed sometimes on the swing of the phrasing, sometimes on the drama of the imagery, or on a turning thought. Gentle rhyming and near-rhyming run through the poem (e.g. distinction-perfection, moon-room, lost in-begin), along with repetitions of certain words when the rhetoric lifts a little towards what might be an utterance meant to be heard across the room.
This quiet neatness of execution too is characteristic of Malouf's poetry, and perhaps increasingly so recently. Even a more ragged poem in this collection, such as Aubade.com, reminiscent of From the Book of Whispers in Malouf's Typewriter Music, comes to the page with a coherent grace, wit and rhythm. The impression of control — of never putting a foot wrong — might have to do with Malouf's superb feel for bringing a poem to its point, often through a sensual gesture.
I read on. The fourteen poems following, titled Kinderszenen — scenes from childhood — are named after Robert Schumann's 1838 melodies, which he called "small droll things" composed in response to his wife observing that he could be like a child. These poems are brief and mostly playful reflections on childhood, on imagery in language, and on the possible stances of poetry towards a wider world where poetry can, perhaps, hear what is not yet here —
From a clear sky
the whine, beyond human ears,
of a long-distance missile. History. (from Eavesdropping)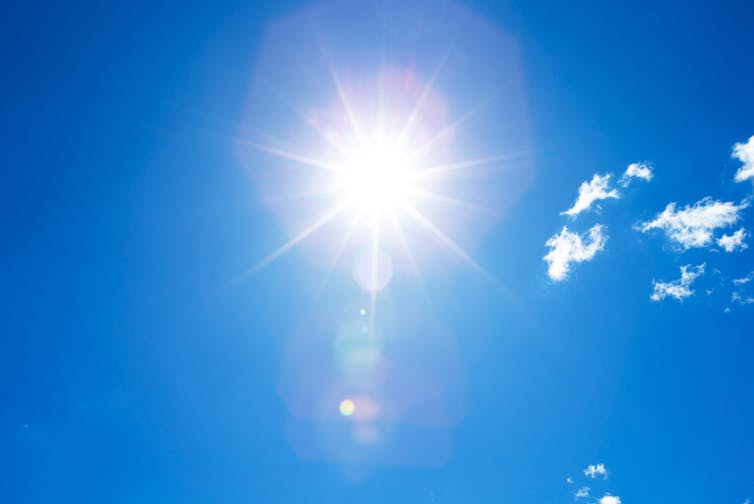 From this series, Dancing with a Giant is as much about reading with a child's engaged imagination as it is about being a child in a grown-up world — a world where, in a game of "gleeful terror", each child will soon enough find themselves "Already/in up to the neck."
It might be that in a Maloufian world every object and phenomenon of nature takes on a human face just as in ancient Greece the Gods were as human in their impulses, rages and jealousies as any of us are; or it might be that in the Maloufian world we manage to share with nature its relentless, rhythmical inhuman moods. Whichever way one turns these poems to the light, there is in them a sense of connection between all things (a poetry that can "span a Beurre Bosch pear/in a fruit bowl to the planet"), and that is perhaps the great lesson poetry offers to our fragmented and catastrophically destructive contemporary world.
Yearning for permanency
Still with this series, Fifth Column shares a sensibility with Sylvia Plath's famous Mushrooms, though in this case it is time not the cloned mushroom that arrives as a sly invader sending its agents out. The poem begins with a childhood wartime memory (Malouf was five or six when the second world war began) and quickly dances through decades of change, then back like Plath's poem to the ironic solidity of domestic details.
Less political than Plath's poem, Malouf's (like hers) is buoyant and hopeful:
… Time, that sly
invader who sent his agents
out, who looked
like us and talked like us,
through all the rooms of
the house to change the coins
in our pockets, the oaths we sealed
with spit or blood, the weights,
the measures. On kitchen shelves,
and tables, set for lunch
and dinner, the plain thick serviceable
crockery for china.
Where Plath's poem breathes foreboding and prophecy, Malouf's is one that opens awareness to an ongoing unheeded upheaval within everything. He notes that what we have recourse to when we yearn for permanency is whatever seems "serviceable". Here too, there is a place for the poem, particularly those that are at least on first appearances serviceable — or as Wallace Stevens put it, are at least "what will suffice". I think that this is the kind of poem Malouf is trying to find himself writing as he goes.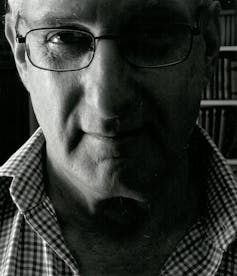 Malouf's poetry is not quite an open book, for "books/like houses have their secrets", as he notes in a poem that responds to his mother's claim that she could read him "like a book". This poem is one his rare first-person poems, though it slips into the third person before the ending. Fittingly enough it is focused upon his attempt not to be simply the "open book in his mother's lap" but rather to be one who is far enough apart to see and dream and wait for the plot to thicken.
Another first-person poem much later in the book seems to me to bring into itself most of the themes and images and preoccupations of the entire collection. And on top of that it is a charming, spellbinding poem, one that deserves to be anthologized well into the future. Incident on Myrtle Street brings scents, scariness, night, death's angel, domestic attention to detail, and self-consciousness over the act of writing all together in a narrative that is not only charming but hauntingly told. I will leave you to purchase the book, or browse it in a shop, and go straight to it (it's on page 56).
The power of presence
I can't leave the book without noting that the words "presence" and "present" recur across the poems. One is even titled In the Presence. Among these poems of presence, The New Loaf is one that fills its moment with a presence that includes somehow all of human history and all the knowledge we might need to be kin, while offering us a loaf of bread in such light that Vermeer might be considering painting it. It's another poem worth the price of the book, and that's a bargain really — two poems in one book that make the purchase worthwhile, and promise an abundant return in pleasure for your time spent reading in that strange art of poetry.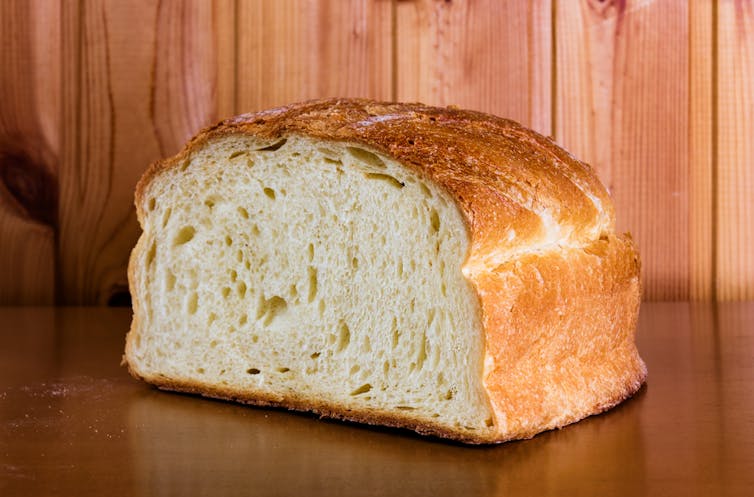 If poetry served Malouf as an apprenticeship on his way to becoming a novelist, then this late return to poetry in three recent collections seems to bring him back in a new way to steadying poems that do justice to the open gaze, the sly wit, the swift imagination and the poise he has in spades.
This might be a quiet kind of poetry with little bitter irony, little engagement with the world of technology and social media, few linguistic pyrotechnics, and no confessional stripping of the self, but it is something special to have read it and found in it much that is genuine, graceful, true, surprising and delightful.
I read the poems through for the second time (I confess to reading the book three times now) at a table in a café with a group of deaf children and women beside me. They were surprisingly noisy, tapping the table, slapping parts of their bodies in exclamation, letting out brief bursts of involuntary laughter, and moving around, leaning into each other, touching each other, lifting an eyebrow at each other or sticking out a chin.
I was distracted by them and convinced by them all over again that we are creatures of deep abilities when we want to communicate with each other. I love poetry that moves towards the kinds of inchoate communications words and text can't usually manage. Malouf's poetry has this quality, if a reader can sit with it for a little while.

Kevin John Brophy does not work for, consult, own shares in or receive funding from any company or organisation that would benefit from this article, and has disclosed no relevant affiliations beyond their academic appointment.