Permission to laugh, permission to scoff
Tuesday, May 21, 2013, 05:58 AM | Source: The Conversation
Lauren Rosewarne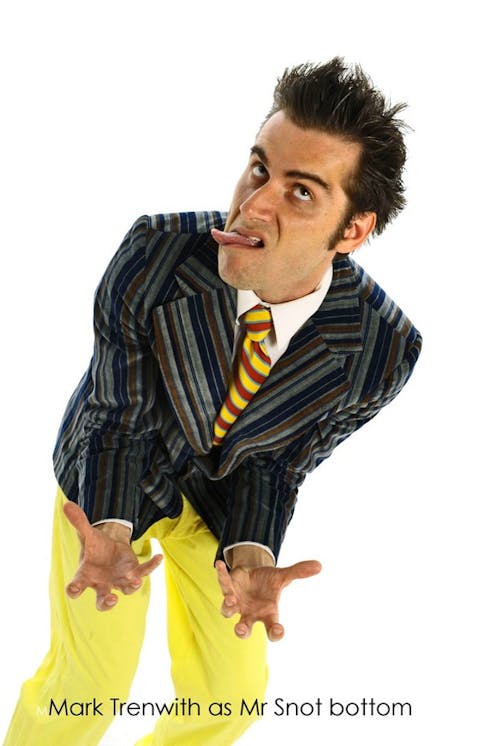 I'd consider myself the babysitter of last resorts. While I quite like kids, I'm a tad anxious around them. I'm convinced that they - like cats - can see through me somehow. And let's face it - and as confirmed by Reddit recently - they're a tad bloody creepy.
So, in an unusual turn of events, I was looking after an 8-year-old recently. A fabulous 8-year-old, but an 8-year-old nonetheless. And being a planner by nature, I structured our day to minimise boredom. For me, just as much as her.
Kids comedy show in the morning, film in the afternoon and fried food breaks peppered throughout. Easy. And it worked and she was returned to her dad in good spirits and all was well in the world.
What wasn't well were the two minor mental crises that plagued me during our adventures.
On two occasions I was forced to think about something that routinely preoccupies me during social situations: about whether one person's enjoyment is impacted by the other's.
Is our experience of a film / a meal / a concert affected by our companion's enjoyment? Or lack thereof? If I love it and they hate it does it matter?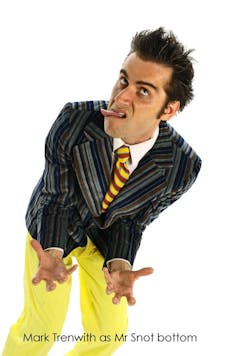 So there we were sitting in the Town Hall for the Mr Snot Bottom "comedy" show. And while the fart jokes and drag nonsense robbed my time and dignity, I spent a lot of time frowning around the room, wondering whether all those laughing adults had gotten into the cough syrup.
And during one presumably audible scowl my companion turned to me and asked, "Do you think this is funny?"
For my part, I don't need my companions to love the same stuff as me or side with my loathing of Dick Smith/Bono/Richard Branson/Gerry Harvey. A shared opinion is much less important than the shared experience of going to a film together or reading the same book or being at a gig side-by-side.
What I'm much less okay with however, is the other person needing a certain reaction from me. About their contentment being in anyway dependent on mine.
Hell no was, of course, the obvious answer to my Snot Bottom buddy's question, but would admitting so destroy her enjoyment?
Sure, this all complies well to Freud's thoughts on magical thinking, but neurotic or not, it terrifies me that the other person's enjoyment might be jeopardised become I'm not one of those effortlessly-pleased weirdos. Equally, my tastes for the messed up, the kinky and the traumatising surely shouldn't negate a companion's loathing.
And yet to fake sentiments, to people please in this context, would completely go against my (albeit very sketchy) principles.
A couple of years ago, I was on a date with a bloke who'd pre-booked tickets to a comedy show. The… performer… spent an eternity crapping on about how much he hated cunnilingus and how annoying condoms were. My date laughed heartily along with the inebriated stag/hens crowd while I restrained myself from a stab-a-thon. At the thank-God-it's-over conclusion, my date asked why I couldn't have at least pretended I liked it.
I don't have a convincing fake smile.
Years ago I had subscribed to a season of Melbourne Theatre Company plays with a friend and her parents. Every performance, her mum and dad would glance over at me intermittently, gauging my enthusiasm. Post-show, my reactions (or, more generally, lack thereof) would be dissected while I honed my teeth grinding problem.
Indeed: a lifetime of this nonsense should have better prepared me for my date with the eight-year-old.
I managed an "it's okay" - because Mr Snot Bottom was okay, if compared, say, to that time I slipped in the shower and cut my hand open on the edge of a tile and forever ruined a nerve.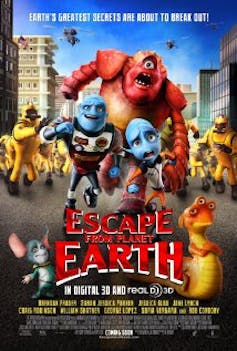 Later on, we crossed the river and went to see Escape from Planet Earth. Yet another hell-ish abomination. Halfway through - and I may or may not have been playing with my phone at the time - she whispered, "Do you like this?"
And I know she was just being curious. And I know that comedy-club-date-guy probably just wanted me to be less thinky and more fun-lovin'. And I know that the friend who turns to me during every "funny" scene in every rom-com we see together is just wanting me to be partake of her merriment.
But I don't clap when it's not warranted and I don't laugh when it's not funny. Positive reinforcement only encourages mediocrity.
Equally of course, I never downplay my enthusiasm just because everyone else hates something. I couldn't care less if the Chicago Tribune dubbed Small Wonder one of the Worst TV Shows Ever. It perfectly satisfied my primary school appetite.
Balancing my confidence in my opinions and my desire for my companions to feel their views to their fullest and most honest extent is an art I'm not convinced I've mastered. Pity, because if I like you enough to go to a film/eat food/see a play with you, I really do care what you think.
–
In Melbourne? On Wednesday the 29th of May at 6pm the anthology Just Between Us is launching at Readings, Carlton. I'll be reading from my contribution "Friendship Notes from the Field". Come along and say hello. You know you want to.