The good earth: Kensington Pride mangoes and the Darwin lateritic Red Kandosol
Friday, Jul 5, 2013, 01:11 AM | Source: The Conversation
Robert Edis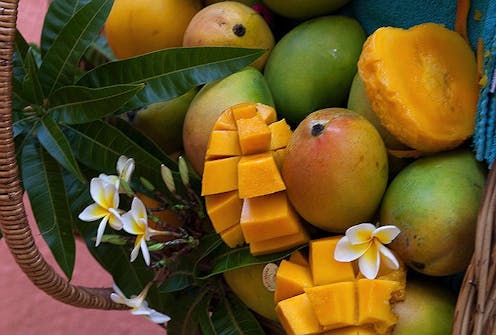 Australia has some of the world's most ancient soils, many of which grow delicious produce. In this series, "The good earth", soil scientist Robert Edis profiles iconic soils and the flavours they bring.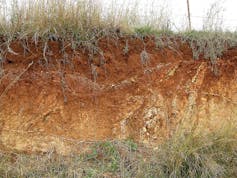 It's mango season now in Pakistan and India, a time for yellow faces and sticky fingers. Mangoes are the national fruit of both, and when local mangoes start to run out at the end of July, it is hoped Australian mangoes will arrive soon after to meet some demand.
The earliest mangoes in Australia are Kensington Pride from the Darwin lateritic Red Kandosol starting in September.
The soils of the top end are pretty infertile, as David Adamson pointed out last week, as did Bruce Davidson last century and several folk in between. But this is sol de rigueur for mangoes. Few soils that are not rock are lousier than lateritic Red Kandosols.
The evolution of mangoes is in the deeply weathered and depleted slopes of South Asia, many with a laterite layer. It's not so much that they don't like deep fertile soils, its just they go a bit wild, with irregular flowering and excessive growth leading to unreliable fruit set and reduced quality, particularly in Kensington Pride. Not to mention big and hard to manage trees. This is not a problem on lateritic Red Kandosols!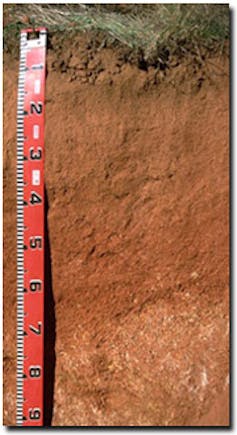 These soils are also acidic. Mangoes prefer slight acidity, and you should be able to taste the difference between fruit from these soils and those from alkaline soils in WA produced in Oct-Nov – though both are nice.
Laterite is simply a continuous cemented layer of iron and aluminium oxides, formed through accumulation of these elements during extreme tropical weathering. Really fascinating, but read more about that here.
Kandosols have gravelly sandy to loamy surface soil, gradually changing to sandy clay or clay subsoils with really poor structure, low fertility and poor water holding capacity. The poor structure and laterite can lead to seasonal waterlogging, further taming the Kensington Pride tiger.
Fruit quality is also very dependent on the soil nutrient status, and balance of nutrients. Starting from such a low base makes Kandosols attractive, because it's hard to correct excesses. Too little calcium is usually an issue in these soils for mangoes, both in terms of the absolute amount and amount relative to magnesium, and so stacks of corrective calcium needs to be added, and typically some boron.
Perhaps Mr Abbott and others wanting to exploit the Great North are thinking about mangoes and world peace, though readers of Vikram Seth's "A Suitable Boy" would be wary of diabetes. What ever is the case, a Kensington Pride mango, from the Darwin lateritic Red Kandosol, is a harbinger of summer's bounty. And as with so many things, the first taste lasts the longest.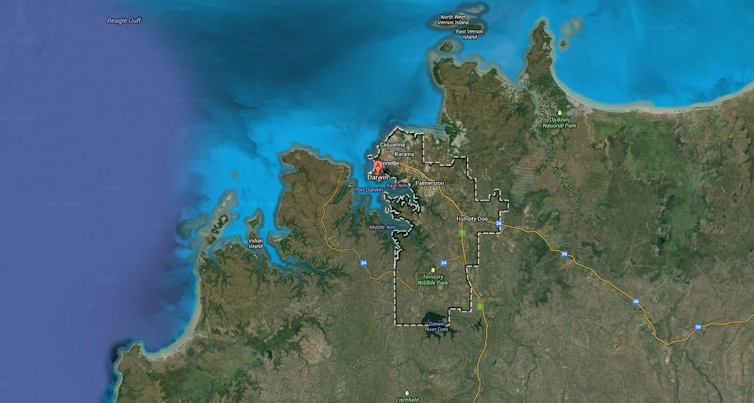 Robert Edis does not work for, consult, own shares in or receive funding from any company or organisation that would benefit from this article, and has disclosed no relevant affiliations beyond their academic appointment.