The good earth: Jasmine rice and Leeton Red Sodosol
Friday, Jun 14, 2013, 01:09 AM | Source: The Conversation
Robert Edis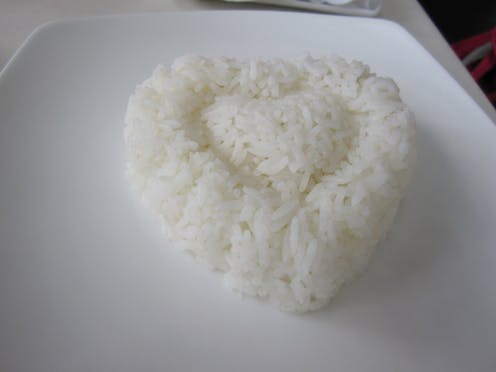 Australia has some of the world's most ancient soils, many of which grow delicious produce. In this series, "The good earth", soil scientist Robert Edis profiles some of those soils and the flavours they bring.
In the 1980s, it took around 3000 litres of water to grow one kilogram of rice in the Murrumbidgee Irrigation Area, NSW. Now it takes about a third of that. A big part of this reduction is thanks to the use of Sodosol soils.
Premium, fragrant Jasmine rice production around Leeton is made possible by flat topography, access to water, and, most importantly, Red Sodosols.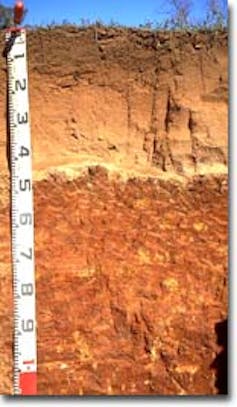 If Ferrosols are the Kylie Minogue of soil types, Sodosols are the Eddie McGuire. They're in loads of places, can be annoying from time to time, and aren't that attractive. They are sometimes described as tractor-bogging, gumboot-sucking spew (Sodosols, not Eddie).
That doesn't mean that Sodosols aren't loved; the Mottled Brown Sodosol was elected Victorian State Soil by popular vote. Mostly considered poor soils for agriculture due to their tendency to waterlog, set hard and erode, they make great rice paddies.
You might see a Sodosol while motoring through a cutting: they have nice brown topsoil plonked on top of massive red or yellow clay with hardly any transition. What sets Sodosols apart from other texture-contrast soils is the "sodic" nature of the subsoil. In a sodic soil, electrical charges and the balance between sodium and calcium mean clay particles are dispersed into water in the soil, breaking down the soil's structure. When the soil dries it sets hard like a brick; it's impermeable.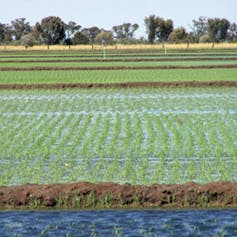 This impermeability makes Sodosols problematic for almost everyone. But for Leeton rice growers these soils are great. The topsoils are quite fertile, but the subsoil is highly sodic. The sodic subsoil stops water leaking from the paddy while it's flooded. It also stops the water table rising, which would otherwise cause salinity. The less clayey and sodic topsoil, compared to most rice paddy soils, ensures production of fully matured grains, jammed pack full of flavour, nutrition and aroma.
John Passioura from CSIRO recently outlined how farmers are growing more wheat with less water. The same is happening with rice, where much innovation - and even regulation - is directed at improving water use efficiency. In fact, in the Murrumbidgeee Irrigation Area, farmers have to have a sodic subsoil if they want to grow rice, both to conserve water and reduce salinity.
So, enjoy your guilt-free grains of sunshine and water, nurtured by the Leeton Red Sodosol.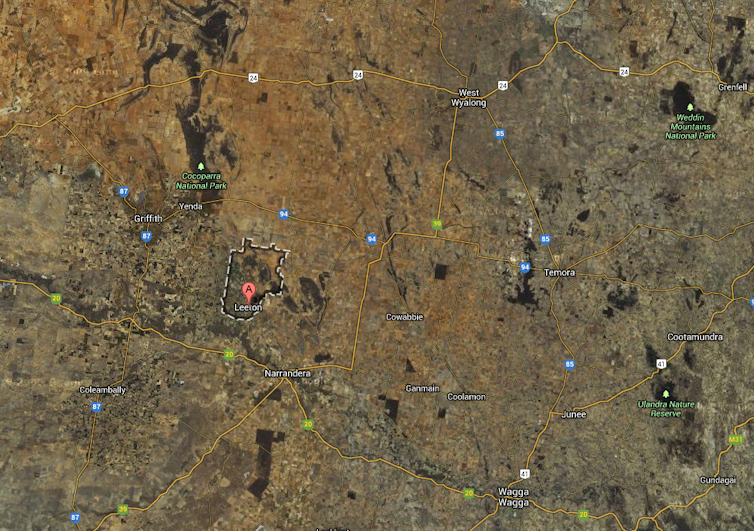 Robert Edis receives funding from ARC, IPNI, Incitec Pivot, ICARDA, DAFF, GRDC, and is President of the Victorian branch of Soil Science Australia.