Is higher education a vote changer?
Monday, Sep 2, 2013, 04:28 AM | Source: The Conversation
Gwilym Croucher, Sam Rosevear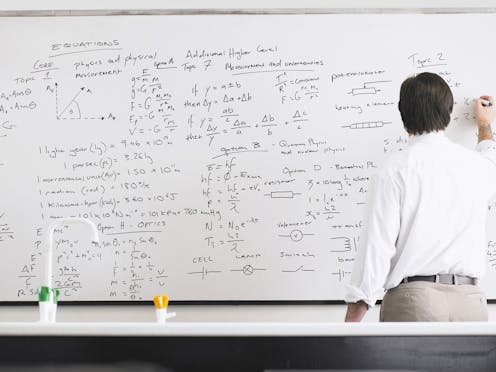 There are no votes in higher education, right?
One former cabinet minister would refer to universities as "the dogs" - because if you kick 'em, they just roll over. Conventional wisdom has long told us there isn't a powerful constituency that supports higher education.
This was true once, but no longer. In just a few decades, higher education has become radically more important across Australian society, in particular to delivering opportunity for our people and to building our nation's prosperity. A very large and rapidly growing political constituency will increasingly reward (or punish) politicians based on their commitment to higher education.
A powerful political constituency
In the early 1970s, only 3% of Australians had a degree. Today, over 25% of the working-age population, and 37% of the population aged 25-34, has a bachelor's degree. This is a national achievement, worthy of significant reflection.
University education has become inclusive, a powerful means of building opportunity in Australian society. Universities can now take every qualified student who applies. If enrolments keep on trend, soon 40% of the working age population will have a bachelor's degree.
Not surprisingly, higher education is now among the top concerns of families. Opinion research by Universities Australia finds 88% of people want their children, and young people they know, to attend university. As we know, it is aspirational families that invariably swing election outcomes, such as John Howard's "battlers".
But the constituency goes further. Australian business sees higher education as vital for Australia's future. Take the Business Council of Australia's recently released Action Plan for Enduring Prosperity which stated that "education and skills are the foundation for growth and prosperity". It included detailed policy initiatives to give universities the capacity to deliver "world class education".
The nation's top policy advisers also agree. Take Martin Parkinson, Secretary of the Treasury, who has called for higher education to be part of the next structural reform and productivity agenda.
This is a formidable list of supporters: the majority of Australian families and millions of people whose lives have already been transformed by higher education, along with Australian business and our policy community.
They support university education because it offers multiple benefits - the opportunity to learn skills and new ways of looking at the world. To be exposed to new ideas and become part of wider global, national and local conversations. Or undertake a fulfilling career and be part of the research effort.
And here's the kicker – the constituency is growing strongly. As more people go to university and it becomes ever more important to individual opportunity and national productivity, the political power of this constituency will continue to grow.
The policy case is clear
And here is a clincher for government and politicians: there is an overwhelming public policy imperative to further reform for Australia's universities.
Forthcoming research suggests that by lifting the national skills pool and boosting innovation, reform can increase productivity by around 5% and economic growth by 7-8% of GDP. This means a strong university system can drive productivity growth to rank with the best reforms of the 1980s and 1990s.
Support for universities is also important for social equity. The graduation of a "first in the family" student has transformational consequences for generations to come – the children of university graduates are four times more likely to go to university than children of non-graduates. With about 140,000 of Australia's university students now from low SES backgrounds; this is social transformation in action.
Australian universities attract many of the world's most talented people. At last count, we had 323,000 international students. Many of these students will contribute in our labour market and broader society through future decades. With almost 3 million alumni in the region, universities are creating powerful links for local businesses and exporters, and creating new possibilities for our political and cultural aspirations in the Asia Pacific.
Higher Education is also a major exporter. With worldwide international student numbers set to double by 2030, continued support for universities can see export figures grow from $15 billion to $30 billion.
A marriage of good policy and good politics
We often lament that an idea may be good, but "the politics" will prevent it from happening. Not here. You have to look hard to find a policy area that can deliver such tremendous benefits for Australian society and there are few other political constituencies as wide ranging or growing as strongly as in support of Australian universities. It is a great marriage of good policy and smart politics.
There's no doubt that higher education is now a vote changer.

Gwilym Croucher is a policy analyst in the Office of the Vice-Chancellor at the University of Melbourne
Sam Rosevear is Chief of Staff to the Vice-Chancellor and Director of the Office of the Vice-Chancellor at the University of Melbourne.