Other sides of midnight: what we can learn from Sidney Sheldon
Thursday, Jan 2, 2014, 07:46 PM | Source: The Conversation
Luke Devenish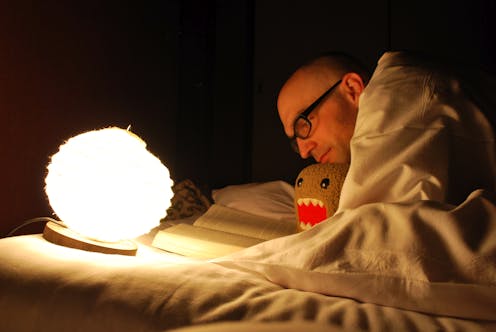 I was somewhere in the middle of Howard Jacobson's 2010 Man Booker Prize winner The Finkler Question and finding it uncompelling. (Sorry, Howard.)
I needed a potboiler pick-me-up stat. What better than Sidney Sheldon's The Other Side of Midnight, published 40 years ago this year, rediscovered on my shelves during the resulting Man Booker dud purge? (Sorry again, Howard.)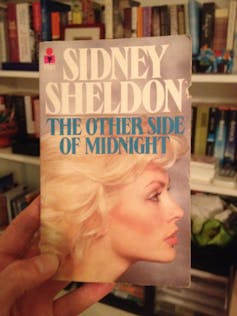 A Fukishima of a bestseller when it wrecked your nana's Glomesh way back in 1973, half of Indonesia was felled to satisfy publication demand and no one whinged for a twig of it. It's time to re-embrace the Sidney love and in the process rediscover just why we all had a man-crush.
It's like this: Sheldon is a marvellous writer.
The lessons to be learnt from his reader-savvy style are long, provided you're up for a sex-and-sobs formula that still sets the pulse popping four decades on. Punchy, spare and never, ever florid, not one page is wasted. The plot is constantly, ingeniously, relentlessly furthered from the get go.
The sex-and-sobs formula that works
In The Other Side of Midnight, in a nutshell, preternaturally pretty Noelle Page is born on the wrong side of the doona in the piss-poor France of the 1920s and her dad pimps her out for petit sous.
Cue Maginot shocks and the second world war, add Gestapo ghastliness and one Larry Douglas, an Ivy League flying ace, who sweeps shop-soiled Noelle off her malnourished feet and promises to put a ring on it … just as soon as he's back from a bombing.
He never gets his Act Two. Lovesick Noelle fears he's fallen foul of Adolf and flies into a tailspin.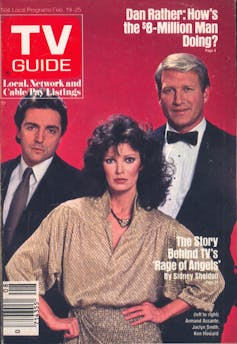 That's when the gold gets good.
Wandering Jew Israel Katz picks up busted Noelle's pieces, seeing her for what she really is: a supermodel. Before you can say Dior's New Look, she's turning those deprivation-honed cheekbones into fun and profit.
But can she get Lazza out of her tiny Tyra mind? In a classic Careful What You Wish For, Noelle digs him up again and the news ain't nice. Larry's alive and well and living in DC, married to the girl of his dreams.
What follows is the non-Man Booker Prize winning theme of the 70s and 80s: REVENGE.
The sordid scheme conceived by now-nutty Noelle could give the Byzantines a heads-up. To reveal it would be an unfairness; the sheer ingeniousness deserves to be savoured, like a bottle of six-dollar plonk that ought to be retailing for 20.
Why revisit Sheldon?
The Other Side of Midnight is very much of its time, yet it's a time so worth re-visiting. This is a jet-set sort of novel, making you think of doomed 70s love affairs – Taylor and Burton, or Jackie and O. Glamorous, damaged types flit about the globe demanding sycophants and thrills.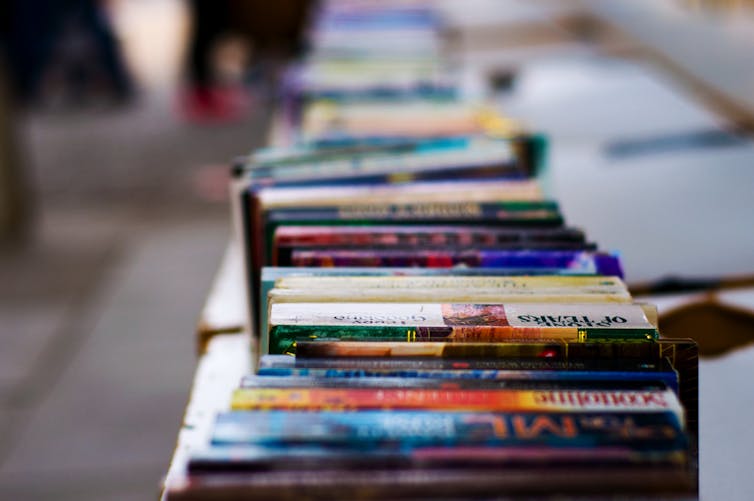 Noelle's dizzying descent into vengeance fueled la-la-land is a Renault wreck, yet you won't look away. There's one especially shattering, truly shocking chapter somewhere in the middle that I shall not spoil, but needless to say, four decades on, it still kicks like a mule. It's not that you don't expect what happens, it's more that you don't foresee its extremity.
Writers such as Sheldon are so easy to knock. Anyone can do it – anyone who hasn't read him. This shits me. The man writes with a showman-like boldness and a populist's aplomb. There is not one skerrick of ambiguity in any single line. Character and story are pure.
Some people would have you believe that this is a bad thing. Some people don't entertain squat.

Luke Devenish does not work for, consult, own shares in or receive funding from any company or organisation that would benefit from this article, and has disclosed no relevant affiliations beyond their academic appointment.