Tuesday, Nov 5, 2013, 09:02 AM | Source: The Conversation
Lauren Rosewarne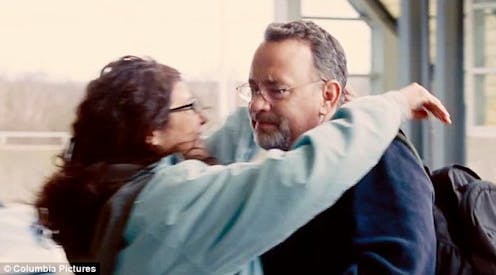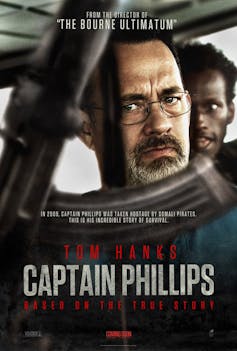 My first takeaway from Captain Phillips was a sweaty suspicion that the heating was cranked up in the theatre so we'd share the pain of the hostage.
The second centers on Catherine Keener.
Cards on the table, I think she is a fantastic actor. She couldn't have saved the woeful The Croods (2013), but she made Performance (2012) palatable. And Lovely and Amazing (2001) and Synecdoche, New York (2008) are amongst my favourites. She's also excellent in the very, very good Enough Said (2013).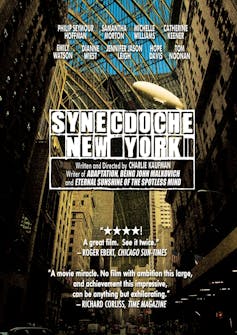 So why did she bother with Captain Phillips? Why would an actor who can carry a film, agree to play The Wife? And not a wife with any substance, I might add, but one with scarcely a handful of nonsense sentences and an airport drop-off?
I'll concede that maybe I rate Keener more highly than Hollywood. Maybe. And then, maybe we should remember that she's been nominated for two Oscars and two Golden Globes.
Keener's role in Captain Phillips is reflective of those that women are often left with in action, in adventure or in fact in most films. The Wife, The Mother, The Girlfriend.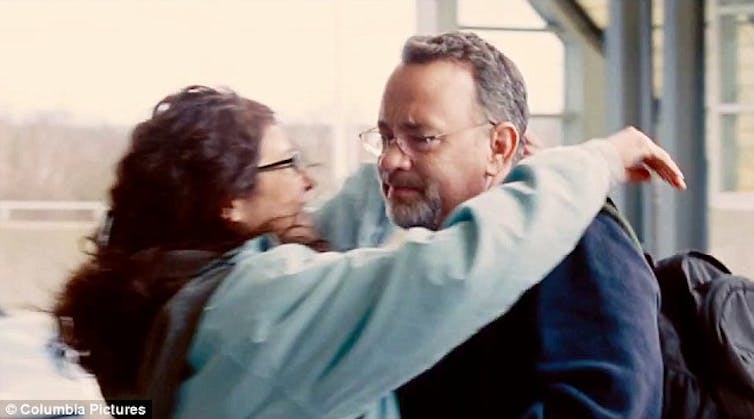 And sure, there's a feminist argument to be had about this. But that's for another article. I'm interested in this idea of the cameo.
Is cameo even the right word here? I'm drawn to it because I'd like to think Keener has enough star-power that she gets included because she is a quality and recognisable actor and that if someone has to drop Tom Hanks off at the airport then it may as well be a two-time Oscar nominee.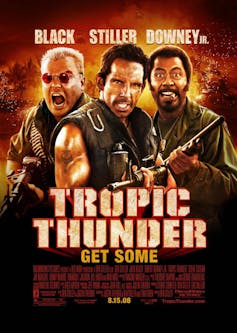 And "cameo" carries all kinds of lofty connotations like Bruce Springsteen in the fantastic High Fidelity (2000) or Tom Cruise in the oddly-enjoyable Tropic Thunder (2008).
Such cameos can inject unexpected humour into a scene. Irony. Gravitas. Memorability.
Deeming Keener's part in Captain Phillips as a cameo feels slightly less egregious than thinking she just accepted the crumbs swept off the Big Boys' table.
And yet, all the novelty, the Where's Wally-ness, the quirk of a good cameo are completely eschewed here. Instead, Keener sits in the car next to Hanks, expresses her prophetic fear that steering a ship to the Horn of Africa ain't no cakewalk and is never ever seen again.
Less cameo and a whole lot more "bit part".
People make career choices for all kinds of reasons; maybe Keener needed the cash. Maybe getting to work with Tom Hanks was worth this wretched concession prize. Maybe she liked that she could learn her lines during an ad break.
Perhaps.
But I'm left thinking about tokenism. Like most action films, like most adventure films, Captain Phillips is all about the cock. There's a woman on the other end of a distress call and another one patches Hanks up at the end, but by and large it's a sausage-fest.
Gifting Keener a forgettable five-minute part doesn't change this. On the contrary, it reminds us of the supporting role women are invariably left with. Which feels far more abrasive.
---
Diary Note: My new book - American Taboo: The Forbidden Words, Unspoken Rules, and Secret Morality of Popular Culture - is launching in Melbourne on Tuesday November 12, 2013. Professor Rob Brooks and Joy FM's Dean Beck will be saying amusing things. RSVP at: http://americantaboo.eventbrite.com.au/