In Conversation with Nandan Nilekani
Wednesday, Oct 16, 2013, 06:16 AM | Source: The Conversation
Amitabh Mattoo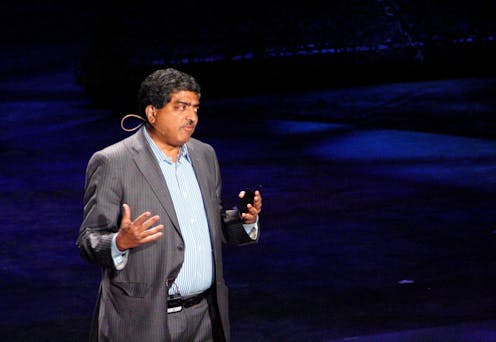 Nandan Nilekani is one of Indian's foremost entrepreneurs. He was co-founder of information technology company, Infosys, and is now Chair of the Unique Identification Authority of India. The Authority aims to provide a unique online identifier for every Indian, to make it easier to deliver services. In his book Imagining India, Nilekani tries to chart a course for the country's future: he summarised those ideas in a 2009 TED Talk.
Nandan Nilekani was interviewed in the offices of The Conversation by Amitabh Mattoo, Director of the Australia India Institute and Professor of Disarmament Studies at the Centre for International Politics, Organisation and Disarmament at New Delhi's Jawaharlal Nehru University. Watch the video below.

Amitabh Mattoo does not work for, consult, own shares in or receive funding from any company or organisation that would benefit from this article, and has disclosed no relevant affiliations beyond their academic appointment.