August, Accents and Acting According to Ability
Thursday, Jan 16, 2014, 09:46 AM | Source: The Conversation
Lauren Rosewarne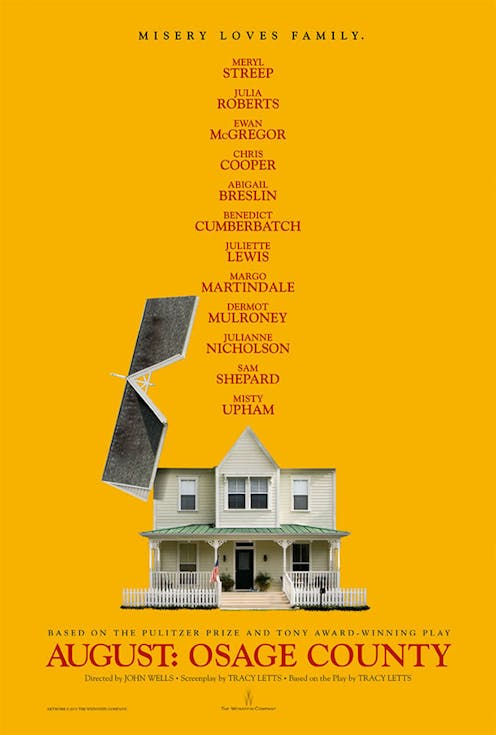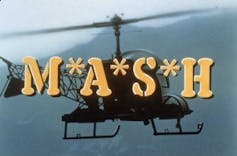 I'd felt a strange need to defend M°A°S°H. Not that I recall ever watching a full episode - not that I'd call myself a fan - but there's some good writing there. Some humour.
My brother, unconvinced, then dared me to defend Get Smart. His association was Saturday afternoons at our grandmother's house. The credits music was his clue, apparently, that the football would soon start. My association was nearly the same. Less football, though, and more a prelude to an extended family free-for-all.
Screaming. Door-slamming was a given. One episode involved my grandmother chasing one of my aunties with the plug from an electric frypan. The evening crescendo would be someone getting into a car and screeching off into the night.
Italians, it goes without saying. And a week later it'd all somehow be forgotten. Rinse. Repeat.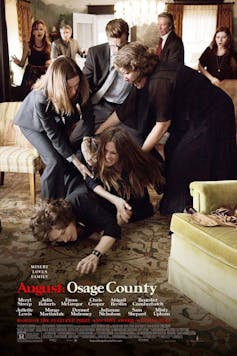 The day after the M°A°S°H/Get Smart conversation I went to see August: Osage County. Apparently I was feeling all gooey and nostalgic about the worst of family get-togethers.
In one scene, three adult sisters mused on "sisterhood". Middle child, Ivy (Julianne Nicholson), is convinced of its meaningless. It's idealisation. I've written about this in the context of feminist politics, but I'd say "ditto" as related to family. I don't have sisters but witnessing five adult ones rumble weekly and I've never fallen under any Rockwellian spells.
So having watched - hell, having lived - the August storyline more times than I can count meant that the script felt too done-already for me to truly love it. But it's good. It's largely well acted and it largely rang true.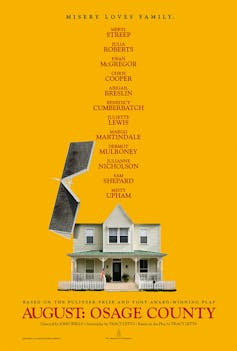 Largely.
Benedict Cumberbatch.
Benedict Cumberbatch, who so spectacularly plays the title character in the BBC's Sherlock, for some thoroughly perplexing reason was cast as part of this spiritedly-troubled Oklahoma clan.
Huh?
Because nobody else was available?
A few articles ago, I questioned the fattening-up of Christian Bale for American Hustle when filmmakers could have easily hired a real life fat person. August begs the same question.
Why hire a Brit?
Why hire a Brit who, quite clearly, can't do an Okie accent?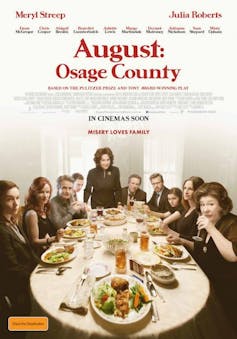 In a market saturated with talent, do we really need to mess around with poor quality mimicry? I feel suddenly very Marxist here - "From each according to his ability…" - but seriously, is it that hard to find American-accented people?
These, of course, are questions that only get asked when an actor fluffs it. If an accent is nailed - if it's flawless and seamless and if the audience doesn't have to furrow their brow at every utterance - nobody ever really cares about provenance.
When an actor stuffs it up however, there's wincing at every syllable.
And Cumberbatch did stuff it up.
His efforts are bad. Really bad. So bad in fact, that at times he sounded Australian. (Quite possibly attributable to his role in the medicore The Fifth Estate (2013) where he actually did kinda perfect the accent).
So what's going on here? Cumberbatch afterall, is a bit flavour-of-the-month-ish given the success of Sherlock and the whole Hobbit juggernaut. Would he, therefore, prove more of a box office drawcard than someone with an actual American accent?
I doubt it. August is a "women's film" with Meryl and Julia at the helm: I mean, Cumberbatch is billed after Abigail Breslin on the posters for heaven's sake; distributors evidently never fancied him as some grand-ticket-selling-lothario.
So does a film fall over when an accent gets butchered? Leonardo DiCaprio's "South African" malarkey in Blood Diamond (2006), made a bad film even worse. I still wonder whether the abysmal accents were the "comedy" or the downfall in You Don't Mess with the Zohan (2008); I suspect likely both. And let us not forget the many unfortunate attempts at Australian in that Simpsons episode.
Of course, perhaps it's only noticeable because we're listening harder. Do I associate Cumberbatch so very closely with Sherlock - with his whole asexual, proper Englishness - that I'm simply waiting for him to fail? Equally, maybe it's not that big a problem anyhow: Dick Van Dyke's Cockney in Mary Poppins (1963) frequently top lists of worst accents in cinema history and yet the film is still fondly recalled.
Cumberbatch's role in August is actually quite tiny. Key, but tiny. Meaning it could have been played by anyone, alternatively, that it being accented badly isn't perhaps the hugest of problems.
Then again, the hugest of problems rarely interest me.
---
On Wednesday the 22nd of January I'll be hosting the first of a four-part show on RRR 102.7FM. Tune in from 9am until midday. I'll be talking about stuff and playing my favourite songs. (The other shows are happening on 29/01, 05/02 and 12/02).