The meanest election India has ever seen
Wednesday, May 7, 2014, 03:11 AM | Source: The Conversation
Amitabh Mattoo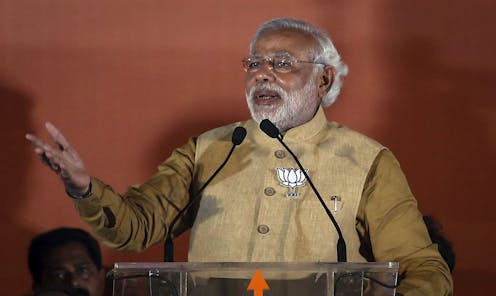 With results due in next week, campaigning for India's 16th Lok Sabha (lower house) election is in its final stages. Commentators are calling this the meanest election India has ever seen, with mudslinging taken to a new level.
International relations scholar Amitabh Mattoo says this is due to the changing political landscape in India where elections are presidential-style personality contests and candidates will do anything to tarnish the reputation of their adversaries.
Listen to Professor Mattoo's podcast below.
Amitabh Mattoo does not work for, consult, own shares in or receive funding from any company or organisation that would benefit from this article, and has disclosed no relevant affiliations beyond their academic appointment.