ABC's Mental As ... it's OK to laugh about mental health
Thursday, Oct 9, 2014, 01:55 AM | Source: The Conversation
Fincina Hopgood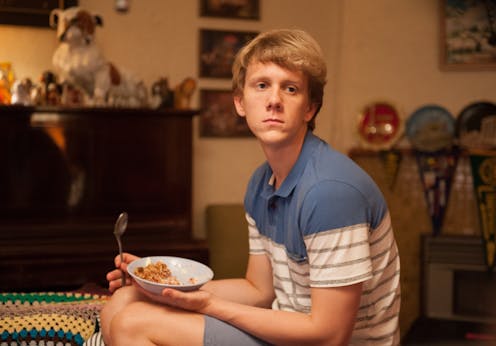 So what's funny about mental illness? Very little. It can be hard to smile, let alone laugh, when every day feels like a wet blanket. When someone makes a joke about mental illness, it often trivialises and dismisses another person's suffering, revealing how much fear, taboo and misinformation surround the issue. In this context, laughing at mental illness acts as a defence mechanism, a nervous response that protects one person from empathising with another's pain and anguish.
Many comedians, however, such as Stephen Fry in the UK and Josh Thomas and Felicity Ward in Australia, have become advocates for using humour as a way of engaging people in a discussion about mental illness.
To coincide with Mental Health Week (October 5-12), the ABC has been running Mental As …: "the biggest ever cross-platform programming event conducted by the ABC." This involves a range of programming and content across TV, radio, online and mobile as well as fundraising events including an art auction and a two-hour, live TV variety show Friday Night Crack Up, featuring personalities from across the major TV networks. The aim of Mental As … is "to help kick-start a national conversation about mental health across the wider community".
That national conversation is one that involves a lot of laughs. A distinguishing feature of the Mental As … TV schedule this week has been the high-profile, flagship comedies that deal with the topic. These include the documentary Felicity's Mental Mission, the short film Timothy, Josh Thomas's Please Like Me, the return of the Agony Aunts and Uncles in The Agony of the Mind and, of course, Friday Night Crack Up.
According to ABC Managing Director, Mark Scott, the ABC:
has an important role in not only reporting national issues but also in leading discussion, debate and community awareness on the issues and challenges affecting Australians. Mental health is a significant matter affecting many Australians and the ABC would like to engage in a national discussion about this complex and wide-reaching topic.
It is heartening to see our national broadcaster taking the lead on the issue of mental health in such a sustained, in-depth way, exploring it from a range of angles and addressing a variety of audience demographics.
Cracking jokes about cracking up
As Canadian comedian David Granirer puts it: "humour can be a powerful form of therapy as well as being a taboo buster." His organisation, Stand Up for Mental Health runs programmes that teach stand-up comedy to people with mental illness as a way of building self-esteem, and aims to break down the stigma surrounding mental illness.
Closer to home, Brisbane comedian Mark McConville has established Living with Laughter , a not-for-profit organisation that works with schools and workplaces with the aim to reduce societal stress, depression and suicide by making people laugh. As New Zealand comedian Irene Pink observes:
humour has an ability to reach lots of different types of people and is a good tool to open up conversation. People will respond and talk about [mental illness] as it is no longer fearful.
For some comedians with an experience of mental illness, this involves reclaiming stigmatising language – words such as nutter, crazy, loony, and mad – for themselves. Mike King from The Nutters Club radio show says:
we're taking back some of the language, taking the bullets away from others and reclaiming it as our own.
While some may feel this language is inappropriate, the consensus among the mental health community is that it's not about the humour or the language used. Ultimately what matters is the attitude towards people with a lived experience of mental illness. So when it comes to comedy and mental illness, we need to ask who is telling the jokes and for what purpose.
A week of laughs
Comedy and mental health on the ABC has already been buttressed by season two of comedian Josh Thomas' award-winning, semi-autobiographical series Please Like Me, which is based on his experiences caring for his mother with bipolar disorder (currently screening on ABC2 every Tuesday night). That was consolidated by his appearance this week on Q&A, on a panel dedicated to discussing mental health in rural and regional Australia.
With the media focusing on fellow panelist Bob Katter's refusal to acknowledge mental health issues facing the GLBTI community in rural and regional Australia, our attention has been taken away from what was otherwise a constructive dialogue around mental health. One of the questions posed to the Q&A panel asked them to reflect upon the role of comedy in dealing with mental health issues – does humour help or hinder? Thomas acknowledged:
it's really hard. […] When I'm writing comedy around mental health, you don't what to sound like you're making fun of depressed people and I hope I've never done that […] Surely if you're fighting depression laughter is a good tool.
On this issue, at least, Katter was in agreement with Thomas on the value of humour as a coping strategy; Katter went on to extol the virtues for stress relief of having a few beers and swapping jokes with some mates at the pub.
Humour can also be used as a tool to combat stigma, as panelist Jennifer Bowers pointed out. As Head of the Australian Centre for Rural and Remote Mental Health, Bowers has worked extensively with communities in the mining, farming and resource sectors. She commented:
what I've learnt a lot is […] the way of engaging people is through humour, it is through music, it is through other ways and it does break down the stigma because I find that they're working in really tough environments and if they find that they can actually relate to somebody in some other way, they will actually have a conversation with you. So it really is important to actually break down the stigma by using whatever means of engagement that we can find.
In the documentary Felicity's Mental Mission, we see Felicity Ward using stand-up comedy as one of her tools of engagement. Her mission is to counter the stigma that surrounds mental illness by sharing her own experience of living with anxiety and by acting as a spokesperson for Mental Health Australia's Promises campaign, which encourages people to make a public commitment to mental health. In extracts from her stand-up show, we see Ward making jokes – often at her own expense – and proposing "a mental health utopia" in which workplaces would be as accepting and tolerant of mental health issues as any other physical illness.
The documentary also shows Ward in a more serious mode, interviewing fellow comedian Celia Pacquola, singer-songwriter Missy Higgins and rapper 360 about their lived experiences of depression and anxiety. The documentary balances light and dark by cutting between Ward's stand-up routine and her sensitive, heartfelt interviews. Felicity's Mental Mission demonstrates how comedy can be used to relax the audience, to overcome our resistance or reluctance to engage with mental health issues and to encourage us to empathise with stories that we might otherwise not want to hear.
Other TV programs in the Mental As schedule bringing a lighter touch to the complex issue of mental illness include the short film Timothy and a special one-off episode of Adam Zwar's Agony series called The Agony of the Mind.
Timothy fully embraces the comedic potential of mental ill health by giving its star, Stephen Curry, licence to engage in a range of absurd and inappropriate acts, from talking to a porcelain figurine as if it were an intercom to peeing in a pot plant. Curry plays the titular protagonist, a former corporate high flyer who has moved back in with his parents, played by Denise Scott and Peter Rowsthorn, after suffering a mental breakdown.
Timothy met with a mixed reception on social media, with some viewers finding it patronising and offensive, while others proclaimed its brilliance. Whatever its failings, it should be commended for shining a light on the dilemmas faced by carers in the mental health recovery journey.
In The Agony of the Mind, a familiar gathering of Agony Aunts and Uncles – Julia Zemiro, Dave O'Neil, Yumi Stynes – are joined by some new faces – Kerri-Anne Kennerley, Jack Charles, Pat McGorry – to share their vulnerabilities and self-deprecating tales in response to questions such as "Are you happy?" and "How do you cope with stress?"
This approach helps to broaden the conversation about mental health beyond the medical model and encourages a holistic approach towards understanding how we can be responsible for our mental wellbeing.
Is Mental As … enough?
It remains to be seen what impact ABC's Mental As initiative will have, beyond the initial flurry of media coverage and awareness raising.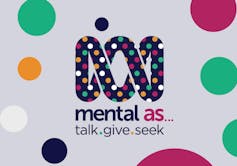 As Erin Stewart observes, we need to be cautious in our assessment of mental health campaigns that risk being superficial in their treatment of a complex issue. But ABC's Mental As seeks to go beyond awareness raising through its fundraising partnership with the Society for Mental Health Research. The constant mantra on the website and twitter feed is "talk, give, seek".
At the time of writing, ABC's Mental As had raised nearly A$87,000, a figure which will no doubt grow after Friday Night Crack Up goes to air.
A key strategy in the success of this initiative so far has been the ABC's willingness to use comedy to shine a light on an issue that for too long has been kept in the dark. In terms of mental health awareness, humour is our ally, not the enemy. Because, as Josh Thomas observed on Q&A: "If you bore the shit out of people they're not going to listen."

Fincina Hopgood does not work for, consult, own shares in or receive funding from any company or organisation that would benefit from this article, and has disclosed no relevant affiliations beyond their academic appointment.