Modi won't be soft on China if he wins Indian election
Thursday, Apr 17, 2014, 06:08 AM | Source: The Conversation
Amitabh Mattoo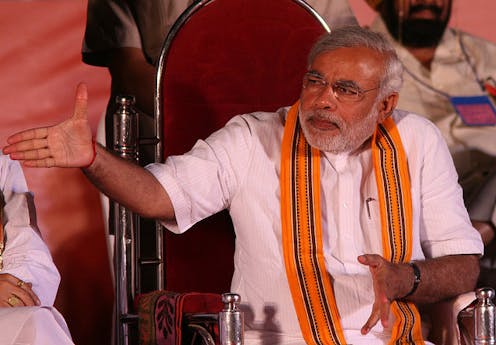 Considering India's aspirations to be a global power, foreign policy has played but a minor role in the current election campaign.
The manifestos of the major parties also say little on the subject, so The Conversation spoke to Professor of International Relations Amitabh Mattoo about how relations with the US, Pakistan, China and Australia have fared under current prime minister Manmohan Singh, and how they will progress if BJP's Narendra Modi wins office, as is largely expected.

Amitabh Mattoo does not work for, consult, own shares in or receive funding from any company or organisation that would benefit from this article, and has disclosed no relevant affiliations beyond their academic appointment.