Aussies are sports mad, but Victorians are the clear winners
Thursday, Aug 13, 2015, 04:43 AM | Source: The Conversation
Tony Ward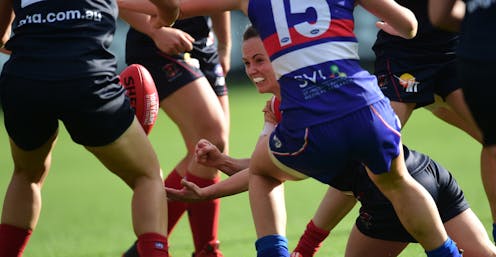 Among the many stereotypes thrown at Australians is that we're sports mad. It's not completely wrong. Setting aside the recent Ashes disappointments, we're generally good at sport. One frequent explanation for this is our climate: sunny skies – goes the theory – encourage people to get out and exercise.
But if we break it down to a state and territory level, that theory falls down badly. Victorians, like their New South Wales cousins, generally exercise more often than Queenslanders, who enjoy a better year-round climate. And Victorians beat all other states hands-down when it comes to spectator numbers.
What can we put this down to?
That's a question I looked at as part of a recently-launched book, Sport in Victoria: A History, published by the Australian Society for Sports History.
One gong suggesting there is something going on is the biennial Ultimate Sports City title, awarded to Melbourne by the international organisation SportAccord in 2006, 2008, and 2010. In 2012 and 2014 the city was runner-up to London, which, to be fair, had hosted the Olympics.
There was certainly something unusual in 1956, after the closing ceremony of the Melbourne Olympics. After the officials had left the dais on the Melbourne Cricket Ground, the crowd surged onto the turf. And someone hoisted a raincoat high on the gold medal flag pole which, minutes earlier, had flown the Olympic flag.
It was perhaps to convince the world, or even ourselves, that we didn't come down in the last shower. But an explanation needs more than one raincoat flapping in the wind.
Spectators
Some 43% of Australians attend at least one sports event each year, which is high by world standards. But Victorians set the bar even higher – fully one half attend sporting matches each year – well ahead of Queensland and NSW at around 40%.
Such numbers are not a recent phenomenon. Massive crowds turned out for Melbourne's Olympics in 1956, and the Commonwealth Games in 2006. And there are world record crowds for tennis, for cricket, and regular footy attendances.
One important factor is the size and availability of facilities. Some 100,000 can fit into the Melbourne Cricket Ground, compared with 46,000 for the Sydney Cricket Ground. Melbourne Park could attract 81,000 people any one day this year, with total Open attendances of 700,000 - slightly behind the US, but well ahead of the 400-500,000 for Roland Garros and Wimbledon.
There's a history to this.
In the 1920s, a remarkable 10% of Melbourne's population cheered on their teams each and every Saturday at weekly VFL matches. Nowhere else comes close to that record – second place internationally seems to go to Glasgow in the late 1940s, with perhaps 7%.
Even further back, in 1880, when the city had a population of 260,000, the Melbourne Cup attracted a far from shabby 100,000 fans. Around the same time, early VFL games had much larger football crowds than anywhere else in the world.
In August 1884, a 100,000-strong Sydney crowd gathered on the banks of the Parramatta to watch a world championship sculling race. But Melbourne was more successful in turning that type of interest into regular sporting attendances.
One key reason was the wealth of the new society – from the 1850s gold rushes into the boom of the 1880s, Victoria was the wealthiest society in the world.
Another was space for facilities – central Melbourne boasted ten major football grounds within 10 kilometres of each other. And, critically, people had leisure time.
As I've argued previously on The Conversation, this was important for early sports audiences. Victorians were the first in Australia to win widespread eight-hour working days, which quickly gave many people Saturday afternoons off.
From the 1870s, commentators described Victorian sport as remarkably democratic in its reach. Overseas sporting occasions were often socially exclusive, geared to upper and upper middle class patrons, and heavily male.
Victorian crowds were broader, both in working class and female numbers. And those were not just sporting crowds - the state (and Australia generally) have long had large numbers for cultural events too.
Social tensions
Sport in Victoria has not always been as outgoing, and it has often reflected wider social tensions. In the early years of the 20th century, Victoria was a much more inward-looking society.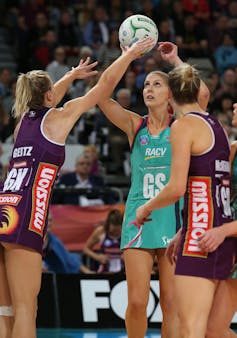 Sundays were so dreary it was said you could fire a cannon down Bourke Street without hitting anyone. Sports too became more parochial. A Protestant/Catholic schism lasted in many footy and other sporting clubs until the 1960s.
While that sectarianism then thankfully dissipated, other prejudices lingered much longer.
Many sporting clubs for a long time were overwhelmingly young and middle class. That was partially a question of availability – young middle class men typically had more time and funds for sport. But there was also sometimes intolerance from conservative clubs, who resisted involvement by working class, female, or older athletes.
Struggles against other prejudices also took considerable time. The first Victorian sports team to tour England was the 1868 Aboriginal cricketers. Despite that, Indigenous players have only very recently achieved recognition.
As we've seen recently, it's been uneven, to say the least, but sport has often led the way in encouraging more inclusive and widespread involvement.
So sport in Victoria, as with other aspects of life, has had its ups and downs. But, overall, there is something special about sport in the state. Something that puts Victorians ahead of its interstate friends.
And that's something worth some friendly rivalry, especially in a pub when you're two raincoats to the wind.

Tony Ward chaired the editorial board for the book "Sport in Victoria: A History"