The case for the music of Jean Sibelius
Tuesday, Sep 8, 2015, 04:56 AM | Source: The Conversation
Frederic Kiernan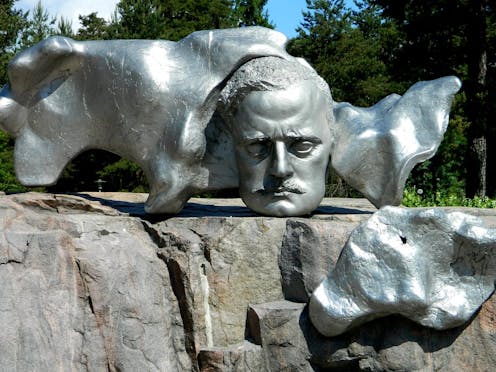 This year marks the 150th anniversary of the birth of Finnish composer Jean Sibelius (1865–1957), and it will surprise few that celebrations are scheduled to continue year-round in his homeland and elsewhere. But why should Australians be concerned?
Sibelius's music has always had a divisive effect on its audiences. To 20th-century critics he was both the "last true successor of Beethoven" and "the worst in the world", and his staunch political views certainly did little to ease this polarisation.
But at the heart of his complex and original music lay a deep struggle which, more so than any other composer in history, came to represent the struggle for a Finnish national identity.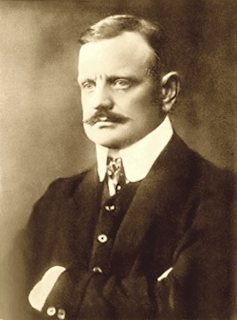 Described as a "barbarian" by one of his teachers (Austrian composer Robert Fuchs), Sibelius is without doubt the most remarkable composer ever to emerge from Finland. Born in the southern city of Hämeenlinna, he moved to Helsinki in 1885 in a half-hearted attempt to pursue a legal career, almost immediately abandoning it for music.
He spoke no Finnish until the age of ten, when he enrolled in the country's first Finnish-language secondary school (the Normaalilyseo). This may seem odd, but for many this was the norm. For centuries Finland had been ruled by Sweden, and in 1809 it became an autonomous grand duchy under Russia's dominion.
By the end of the 19th century, passionate nationalist sentiments (the Fennicization movement) had gathered political momentum across the country, seeking to legitimise the Finnish language and establish a unified identity. Learning Finnish introduced the young boy to aspects of his culture many saw as authentic and elemental – in need of liberation – and no musician captured the mood of this struggle more poignantly than Sibelius.
During the 1890s he cemented his position as Finland's leading composer, mostly owing to the 1892 premiere of his massive symphonic poem Kullervo, his first declaration of a mature, self-consciously "modern" aesthetic. The five-movement work draws elements of programmatic symphonic writing together with soliloquies, dialogues and recitations from the "runes" (poems) of the Kalevala, the national folk epic.
Haunting modal melodies in obsessively reiterative patterns (adumbrating minimalist and post-minimalist techniques of the 1970s and 80s) are threaded through intense, dark textures and uneasy, jolting rhythmic arrangements, creating within just a few seconds a sound-world unmistakably Finnish and Sibelian.
The work instantly identified him as the musical voice of pro-Finnish-culture activism, and in 1897 the Finnish Senate confirmed his status as a national artist by awarding him an annual pension of 3,000 marks.
In the following decade Sibelius's reputation spread beyond national borders, with performances of his works given across Europe, under the batons of Hans Richter, Weingartner, Toscanini, and Richard Strauss.
His brief tone poem Finlandia (1899, originally titled Suomi herää, or Finland Awakens) would become his country's unofficial national anthem and his best known work, with little effort needed to decode underlying nationalist subtexts.
Such was his cultural achievement that, in 1935, his 70th birthday was marked by a banquet attended by all the past presidents of Finland, as well as the prime ministers of Norway, Denmark and Sweden.
But Sibelius's struggle was not solely against foreign political oppression; it was also a complicated process of reconciliation which may never have reached completion. He maintained a great attachment to his first language, Swedish, and composed around 100 Lieder to mostly Swedish texts.
These works have received comparatively little attention, but it was here that the most traditional aspects of his personality found expression, in their sentimental smoothness and their references to old-world social mores. Think, for example, of the potent evocation of sexual shame in Flickan kom ifrån sin älsklings möte, (The girl returned from meeting her lover).
His early compositional style was also grounded in the traditional Viennese classicist models of Haydn, Beethoven and Schubert, but the opposite impulse – a radical, violently-progressive Finnish style captured in the great orchestral works – was by far the strongest and most transformative.
Sibelius composed seven symphonies (and an eighth he destroyed), as well as numerous stage, chamber, choral and piano works, but almost nothing in the final 30 years of his life. A bon-vivant of sorts, he was also highly self-critical, revising or completely re-writing many works throughout his career.
He battled health problems, including an alcohol addiction, which lead to throat tumours and one scandalously drunken appearance as a conductor of his sixth symphony in Sweden, in 1923.
Perhaps more than anything, his innovative music is marked by the search for a "pure-sound" — a sound released from its shackles — for which he sought inspiration in the vast lakes, pine trees and wildlife surrounding his home "Ainola" (after his wife Aino) and the Finnish landscape.
Many of us will never see those lands, but in Sibelius, at least we can hear them.

Would you like to make the case for a music genre, or a particular recording artist? Contact the Arts + Culture editor.

Frederic Kiernan holds an Australian Postgraduate Award, and has previously held an Endeavour Research Fellowship, both from the Australia Government.