What skills does a 'smaller' government need?
Thursday, May 15, 2014, 04:22 AM | Source: The Conversation
By Helen Dickinson
What skills does a 'smaller' government need?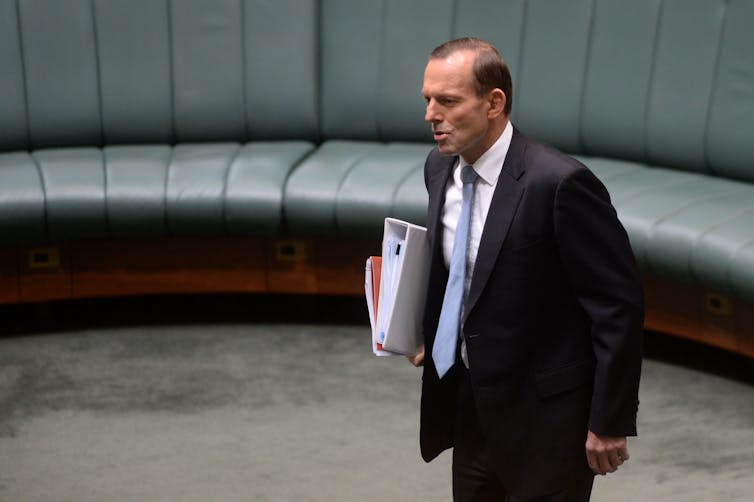 Helen Dickinson, University of Melbourne
The 2014-15 federal budget, released by treasurer Joe Hockey earlier this week, set out a vision of government that is leaner, meaner and more efficient. It built on the Coalition's "Smaller Government Reform Agenda", which has the stated aim of making government as efficient, as effective and as accountable as possible.
In practice, this seems to mean the reduction in the number of government agencies, programs and public service jobs. This will be achieved by cutting government services as Australia moves away from an "age of entitlement".
The federal government will also introduce a Contestability Framework, which will assess whether government functions should be open to competition and will likely see far more functions provided by non-government organisations.
However, there is still much more work to be done if the federal government is to become a leaner, meaner machine, focused predominantly on the commissioning of services. Without the appropriate skills to fulfil these tasks, it is difficult to see the Coalition achieving their goal of an efficient, effective and accountable government.
What will the public service do?
The debate around the ultimate aims of this reform process aside, what it does mean is a different role for government and public servants.
While outsourcing is not new in Australia – in fact, a range of different services have been externalised to commercial organisations over the past 30 years – the majority of public servants are still involved in service delivery roles.
If government will not be providing as many services then we will be asking public servants to do very different things. This will require a fundamentally different set of skills and capabilities to what the public service has needed previously, including:
skills in contracting and commercialisation;
market management;
identifying and agreeing outcomes;
performance managing for outcomes;
working collaboratively;
risk management.
Currently, Australia's public service broadly lacks in many of these areas. It has an approach to appointment and development that is ill-equipped to deliver these in the short term.
What Australia's public service lacks
The recent Commission of Audit report recommended the improvement of commissioning within the Australian Public Service and the development of commissioning expertise within departments and agencies as crucial in gearing government up for this new role.
Commissioning, the process through which providers are granted authority to deliver services designed to meet specific social and economic outcomes, involves identifying and prioritising outcomes, designing measurable performance objectives that inform whether outcomes are being met and whether services are being delivered in an effective and efficient manner.
Within this process, there is a clear need for skills in contracting and the full range of commercial activities that sit alongside it. However, as the Queensland Audit Office recently illustrated in their study of contract management in the state, there are significant gaps in the public service's capability, including:
the ability to establish contracts with clear performance expectations;
to manage supplier performance during a contract; and
to make considered decisions as to whether to renew, extend or re-tender contracts.

Queensland is not alone in this respect, with similar critiques being made of contract management practices in other states.
What we can learn from the UK
Although the terminology of commissioning is relatively new to Australia, it has a far more significant history in the UK, where it has been a core part of government policy for nearly 20 years.
In the UK, reviews have also found those managing contracts often lacking the necessary skills and resources to do this effectively. Public servants often lack procurement, risk and contract management skills and are unable to effectively assess the vulnerability or resilience of the services they are to commission.
In 2007, the UK's Audit Commission found a general lack of information about public service markets and that professionals are inexperienced in deciding whether they should keep services in-house or outsource. The ability to make and shape markets is fundamental to a commissioning approach but one that we have typically not equipped public servants to achieve.
In practice, the work of commissioning is less about a set of technical skills and is more reliant on a set of softer and less tangible skills. This work is less focused on the tendering of contracts and more about shaping services over the medium to long-term with a variety of partner organisations to pursue particular strategic goals.
This process involves thinking about risk management in different ways and involves public servants moving away from being simply risk averse.
While this sounds relatively straightforward, in practice it typically proves anything but. Establishing a set of outcomes is highly relational and involves the engagement of a range of different stakeholders.
Despite the last decade of rhetoric concerning "joined-up government", governments have still tended to recruit and train public servants on their technical abilities and not their ability to collaborate. These skills are difficult to teach, and mean that we need to think about education and training in much broader ways beyond the classroom setting.

Helen Dickinson, Associate Professor, Public Governance, University of Melbourne
This article is republished from The Conversation under a Creative Commons license. Read the original article.