Understanding the NDIS: how does the scheme view music therapy?
Wednesday, Jul 13, 2016, 01:08 AM | Source: The Conversation
Katrina McFerran
On July 1 2016, the National Disability Insurance Scheme (NDIS) moved from a trial phase to a full national roll-out. This is the last article in our Understanding the NDIS series where we explore how the scheme works, why Australia needs it, and the issues to be addressed before eligible Australians, such as Indigenous people with disability, can receive the benefits they are entitled to.
---
It is challenging to work out how the new National Disability Insurance Scheme (NDIS) works. As an an allied health professional who is also the Head of Music Therapy, I attempt to anticipate and influence policy changes, conduct research that challenges and tests new directions and teach how music therapy practice needs to evolve in response.
Music therapy is different from music entertainment. It is a research-based practice and profession where music is used to actively support people to improve their health and overall well-being. Music therapists are musicians trained at university to understand how music can affect behaviours and how people feel and think.
Theoretically, music therapy is a support funded under the NDIS, that includes funding for "therapeutic supports including behaviour support". A spokesman from the National Disability Insurance Agency – the organisation implementing and overseeing the scheme – told us:
Under the scheme, music therapy must be delivered in a program designed by a qualified music therapist and delivered by a music therapist or therapy assistant with experience in music therapy. If it is delivered by a therapy assistant, the program must be monitored by a music therapist. Like any therapeutic intervention, a music therapy program is regarded as a capacity building support with goals and measurable outcomes.
But it is still unclear how music therapy will be funded under the NDIS. While the spokesman said funding for music therapy would be assessed on a case-by-case basis, anecdotal reports suggest assessment for funding varies greatly between regions, rather than individual cases.
The value of the arts
The NDIS was established to reflect a social model of disability which means it recognises people with disabilities are part of our community and supports the social changes necessary to accommodate their needs. It's an internationally accepted model that emphasises inclusion, equity and autonomy.
Music therapy provides accessible opportunities for participation in the arts and is also an allied health profession, along with 17 others represented by the national Allied Health Professions Association.
We conducted research with disability service providers such as Scope, which have arts programs that aim at both community inclusion and the provision of traditional allied health services in their centres. We found participants enthusiastic about accessing music programs tailored to their needs and keen to be involved in new opportunities provided by qualified music therapists.
NDIS planners are the gatekeepers of the new funding process, assessing plans submitted by families. So the key question becomes: what understanding do planners have of the value of arts participation in the scheme?
According to our most recent research project this is variable. Service users in the New South Wales region, where a pilot has been rolling since 2015, say some requests for music therapy services have been rejected. In some instances, families have been advised to just seek services from speech pathologists who are musical, and told that music therapy just sounds like instrumental lessons.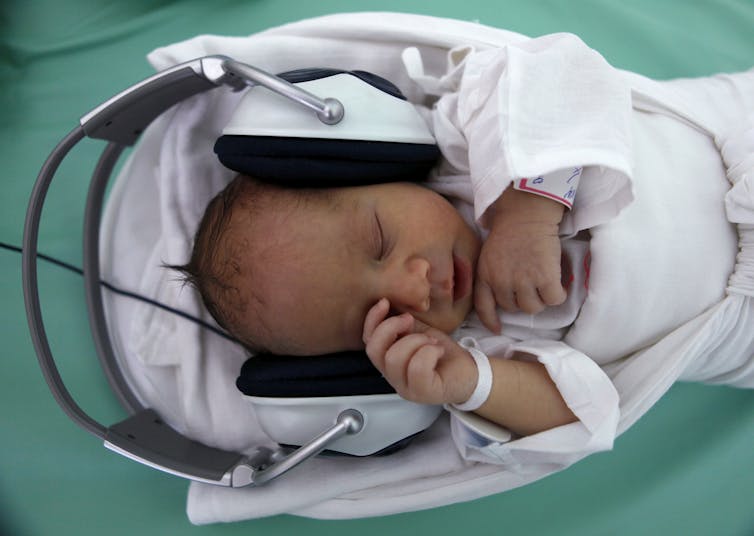 Further anecdotal evidence suggests those unhappy with the progress of their plans are unable to change them directly, but instead have been advised to formally request a review, which can take months. Although the NDIS is still being trialled and piloted, anecdotal reports from NSW are that participants will only have limited access to funded arts participation under the scheme.
This hasn't been the case everywhere. In the Barwon region of Victoria for instance, music therapists have been funded to deliver therapeutic programs; as well as being asked to oversee programs run by non-qualified, community music colleagues to ensure relevant issues are taken into account.
This inconsistency between trial sites has made it difficult to efficiently develop the kinds of programs that will best support participants of the scheme. And the overlap of medical and social models of therapy has compounded that confusion.
A social model of therapy
We developed a practical model of music participation back in 2008 that is similar to the one of therapists and assistants highlighted by the NDIS. But this assumed people's right to access ongoing and regular participation in music programs.
The NDIS is currently exploring allied health provision through a medical lens with an emphasis on words such as "treatment" and suggestions of short-term "interventions". These words imply an individualised, expert focus where the trained professional holds the skills to fix a client's pathology.
In a social model, disability is seen as part of human diversity and therapy aims to change structures and promote empowerment. A program designed with these values is therefore very different from one aligned with the medical model.
The underlying, social philosophy of the NDIS demands a new kind of service provision. Indeed, the change to the scheme has been driven by members of the disability sector who are sick of being pathologised. In anticipation of the new scheme, community music therapy scholars have been establishing a research basis for understanding music as a social practice and challenging the ways our profession has previously aligned with medicalisation of people with disabilities.
Our research shows a need for a shift in thinking about the provision of community-based music programs before services are ready to provide what people need and deserve from a social model. This will take support and funding, and while a program designed to build community capacity is due to be trialled in the Australian Capital Territory next year, its scope and methods are still unclear.
The money certainly isn't going to be coming from community arts organisations, whose funding has been slashed across the sector by the current government.
The NDIS has excellent intentions. Its agenda of inclusion emphasises the rights of all people to access mainstream community services. But will people be able to find what they need and deserve through the new funding scheme?
---
You can read other pieces in the NDIS series here.

Katrina McFerran receives funding from the Australian Research Council and is a member of the Australian Music Therapy Association.