Michael Jackson – there's no Xscape from posthumous pop
Wednesday, May 21, 2014, 03:55 AM | Source: The Conversation
Mark Pollard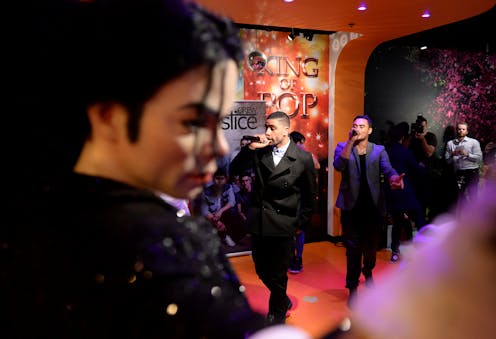 Epic Records, in conjunction with the estate of Michael Jackson released the King of Pop Michael Jackson's second posthumous album Xscape last week. To create the album Epic Records chairman and CEO L.A. Reid accessed the Jackson archives and teamed up with singer Justin Timberlake and iconic producers including Timbaland, J-Roc, Darkchild and Stargate to realise a contemporary sound from these original archival recordings.
Simultaneously, the songs were released in their original – previously unreleased – form inviting interesting comparisons for discerning listeners and, of course, additional sales for owners.
Like all great art, the value of a musician's brand can build in value after death. In the case of a "big name act" who dies, a rather extensive and lucrative income can be made for the artist's heirs and record label well after death.
One of Bob Marley's most successful albums was Legend: The Best of Bob Marley & the Wailers, released three years after his death. Jeff Buckley, like Buddy Holly, released only one full studio album in life (Grace, 1994) but had many new releases and re-releases in the years that followed his death and had his first Billboard number one in 2008 (20 years after his death) with his now classic version of Leonard Cohen's Halleuliah.
American rapper Tupac Shakur's estate continues to release more and more of his work and Jimi Hendrix seems to have an endless catalogue of remastered packaged posthumous releases including more than 14 albums. There is even a top ten of Hendrix posthumous albums.
Elvis Presley has had hundreds of releases since his death and more recently the Amy Winehouse estate and others have started down the posthumous release path.
Plundering posthumous popularity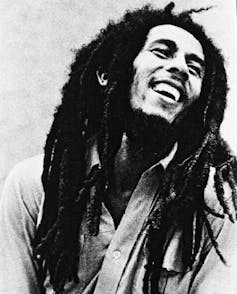 The commercial benefits of posthumous releases are sometimes immense, taking in merchandising, recording sales, broadcast rights, film, TV, advertising placement – and even a holograph in Jackson's case.
These days everything is digitally documented – every live show, every half-finished recording session and many conversations – meaning there's a wealth of material to be plundered. But just because you can, does that mean you should?
Sadly, many posthumous albums are over-produced releases of unfinished recordings missing the artist's final view and lacking the spark of excitement.
Xscape: cash grab or legacy?
For me, Xscape is a brilliantly produced if somewhat clinical release with clean capturing of Jackson's voice and seamless additions of vocal support using the full battery of 21st-century digital technology. None of which is surprising given the calibre of the artists and companies involved.
Do You Know Where Your Children Are? deals with a deeply disturbing social issue and is the standout track. The original demo dates back to around 1991 and was constantly revisited by Jackson. Timbaland's electronic work on this is highly effective in creating a fusion of classic Jackson with a contemporary dance feel.
Other catchy tracks – such as the Justin Timberlake collaboration Love Never Felt So Good – have already guaranteed album-chart success and hefty returns to the owners.
Short of finding a great clairvoyant, we will never really know how much of this new album Jackson would have approved or how much he would have changed.
But given the size of the Jackson archive and the long list of artists more than happy to produce and remix, I'd say the Jackson legacy will be here for many, many years to come.

Mark Pollard does not work for, consult, own shares in or receive funding from any company or organisation that would benefit from this article, and has disclosed no relevant affiliations beyond their academic appointment.