Monday, May 9, 2016, 09:13 PM | Source: The Conversation
By Mike Sandiford
The Turnbull of old
Mike Sandiford, University of Melbourne
For the Turnbull of old, could a picture be worth a thousand words?
"Climate change is the ultimate long-term problem. We have to make decisions today, bear costs today so that adverse consequences are avoided, dangerous consequences, many decades into the future." Malcolm Turnbull, February 9th, 2010
Plainly stated, Mr Turnbull … really not that many decades.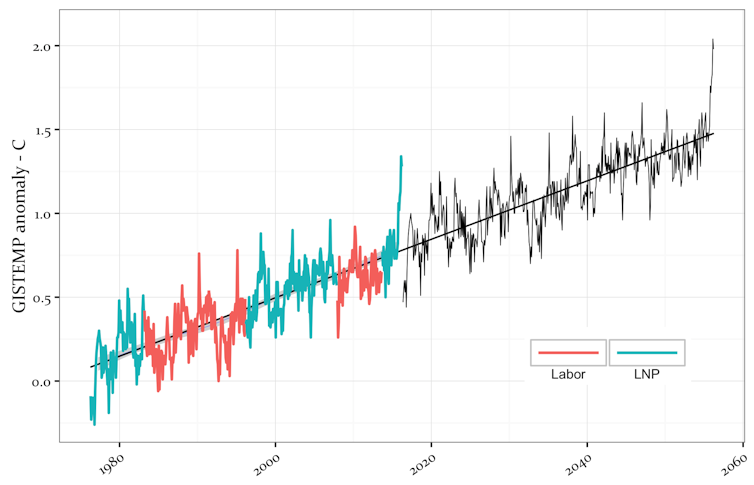 "Plainly stated: in the absence of a clear carbon price signal either no investments will be made or investments will be made of new carbon-intensive infrastructure because they are more profitable in a world where there is no price on carbon." Malcolm Turnbull
Plainly stated, Mr Turnbull … and indeed (almost) no investments were made.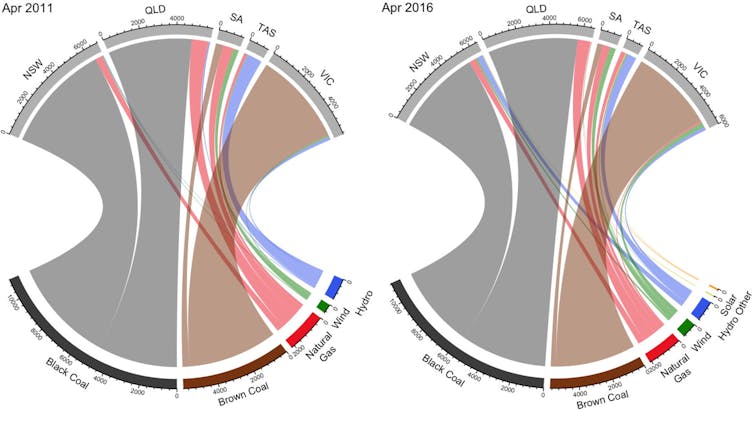 … "But it is not enough to say you support these cuts, you must also deliver a strong, credible policy framework that will deliver them." Malcolm Turnbull
Plainly stated, Mr Turnbull … price signals do work.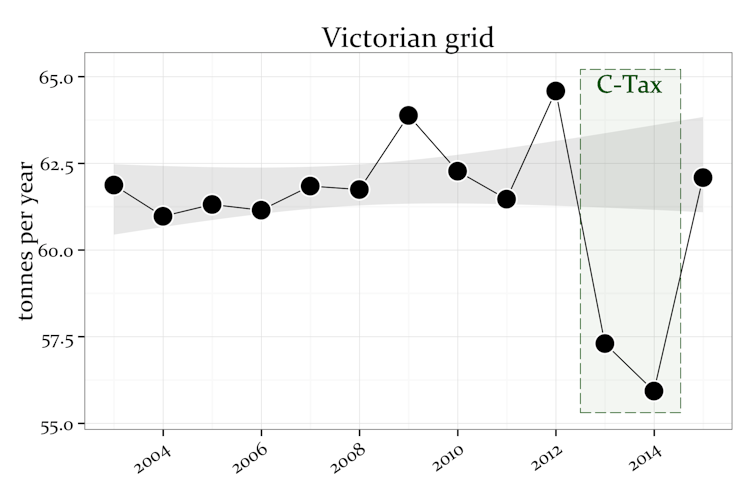 Mike Sandiford, Professor of Geology, University of Melbourne
This article is republished from The Conversation under a Creative Commons license. Read the original article.