Dancing Dubya and the Policing of Grief
Wednesday, Jul 13, 2016, 11:04 AM | Source: The Conversation
Lauren Rosewarne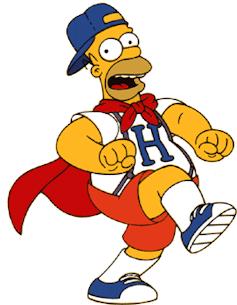 Writing of social media having a "field day" is wasted energy. Brouhahas about bullshit are a daily occurrence. There are people - evidently with more spare time than me - who are ravenously scouring content, just looking for moments to be outraged. Hatin' as a pastime. And it's scarcely surprising: the Internet has had over twenty years to deliver us all kinds of wretched hobbies - cyberaggression is an uglier ones.
George Bush.
So in another episode of When Twitter Goes Wild, former U.S. president, George W. Bush Jr, attended a memorial service for the victims of another testimony to American dysfunction: the Dallas massacre.
"Glory, Glory Hallelujah" was playing and George was dancing a little. Playing music at a service is apparently okay, moving to it not so.
I often find myself stumbling into an apologist role. I'm a vegetarian, for example, who's seen fit to excuse some of the practices of KFC. While I've got zero interest in sports I've even been an apologist for Warnie. And, in spite of all my many problems with the Bushes - and with the Republican party as a whole - today I'm going to serve as an apologist for George Junior.
I don't want to labour the point that there are better uses of our time than appraising the every word and gesture of our political enemies (or, for that matter, our political allies who fail to meet our too-lofty standards). I've made my point there.
I'm nonetheless very interested in the cultural policing of emotions. About how we apparently feel we know precisely what is and isn't an appropriate show of sentiment. It's something I've written about previously. About how America, for example, was completely convinced of Casey Anthony's guilt. Not because of any evidence, not because of any admittance of guilt, but rather, because she just didn't emote the way we expected. Australians are no better. Here, we assumed guilt of Lindy Chamberlain, of Joanne Lees for the very same reasons.
Such "knowledge", equally, was why Sophie Mirabella was so - in my view, wrongly - savaged for not reacting appropriately when Simon Sheikh collapsed next to her on Q&A.
Apparently some among us have spades of confidence about predicting how we'd act in every conceivable situation.
I recognise that much of our behaviour as individuals is governed by things those with power have decided is permissable. We've evolved, for example, into a clothes wearing culture: not doing so in public has come to constitute "indecent exposure". Similarly, behaviour that isn't legal when you're 17 years and 364 days old magically becomes okay to partake in the follow morning. I understand this.
But feeling like we know how a person should act when high emotions like grief or shock or fear are involved is extraordinary. And yet it happens constantly. We ask, for example, all sorts of heinous questions of rape victims - why they don't fight back, keep their legs together, scream "no" - as though we'd know just how we'd respond ourselves under similar circumstances.
We know, apparently, exactly what real tears and real breast-beating looks like.
It's too easy for those of us who are are critical of George the politician to look at his "dancing" in Dallas and dub it disrespectful. It's too easy to look at him and think his behaviour is just an extension of his general dickheadery. It's more complicated than this. He's more human this.
Bush was attending a memorial service for a tragedy that transpired in a state where he was once governor. He has established loyalties to Dallas. And it wasn't just a matter of any random victims, but rather, those slain were the sort that the Right actually care about: police. To make assumptions that Bush wasn't taking the service seriously, that he doesn't care, is idiocy.
A religious song was playing, Bush is known for having the spirit of the lord in him. Do we really need to pick his dancing as the grounds to tar and feather him? Are we really too lazy to just look up his actual list of atrocities on those occasions we feel inclined to mock?
People emote - people grieve - in a raft of ways. Think of all the awkward laughter at funerals. Those selfies taken at caskets. The time, say, that I said to one grandma "you're next" at the funeral of my other grandma.
Are we really so convinced that we'd mourn "properly" the next time the cameras are on us and the Jesus songs are playing?