Climate change will create new ecosystems, so let's help plants move
Tuesday, Aug 23, 2016, 04:58 AM | Source: The Conversation
Ary Hoffmann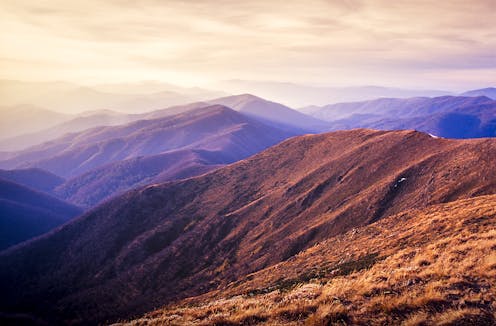 Australia's ecosystems are already showing the signs of climate change, from the recent death of mangrove forests in northern Australia, to the decline in birds in eastern Australia, to the inability of mountain ash forests to recover from frequent fires. The frequency and size of these changes will only continue to increase in the next few years.
This poses a major challenge for our national parks and reserves. For the past 200 years the emphasis in reserves has been on protection.
But protection is impossible when the environment is massively changing. Adaptation then becomes more important. If we are to help wildlife and ecosystems survive in the future, we'll have to rethink our parks and reserves.
A weedier world
Climate change is predicted to have a substantial effect on our plants and animals, changing the distribution and population of species. Some areas will become unfavourable to their current inhabitants, allowing other, often weedy, species to expand. There will likely be widespread losses in some ecosystems as extreme climate events take their toll, either directly by killing plants and animals, or indirectly by changing fire regimes.
While we can model some of these changes, we don't know exactly how ecosystems will respond to climate change.
Australia has an extensive natural reserve system, and models suggest that much of this system is expected to be altered radically in the next few decades, resulting in the formation of totally new ecosystems and/or shifts in ecosystems.
Yet with rapid climate change, it is likely that ecosystems will fail to keep up. Seeds are the only way for plants to move, and seeds can only travel so far. The distribution of plants might only shift by a few metres a year, whereas the velocity of climate change is expected to be much faster.
As a result, our ecosystems are likely to become dominated by a low diversity of native and exotic invasive species. These weedy species can spread long distances and take advantage of vacant spaces. Yet the exact nature of changes is unknown, particularly where evolutionary changes and physiological adaptation will assist some species but fail others.
Conservation managers are concerned because with increasing weediness will come a loss of biodiversity as well as declines in the overall health of ecosystems. Plant cover will decrease, triggering erosion in catchments that provide our water reservoirs. Rare animal species will be lost because a loss of plant cover makes them more susceptible to predators. A cascade of changes is likely.
From conservation to adaptation
While climate change threats are acknowledged in reports, we continue to focus on conserving the state of our natural environments, devoting scarce resources to keeping out weedy species, viewing vegetation communities as static, and using offsets to protect these static communities.
One way of preparing for the future is to start the process of deliberately moving species (and their genes) around the landscape in a careful and contained manner, accepting that rapid climate change will prevent this process from occurring quickly enough without some intervention.
Overseas plots covering several hectares have already been established that aim to achieve this at a large scale. For instance, in western North America there is a plot network that covers 48 sites and focuses on 15 tree species planted across a three-year period that covers temperature variation of 3-4°C.
In Australia, a small section of our reserve system, preferably areas that have already been damaged and/or disturbed, could be set aside for such an approach. As long as these plots are set up at a sufficiently large scale, they can act as nursery stock for the future. As fire frequency increases and exceeds some plants' survival capabilities, the surviving genes and species in these plots would then serve as sources for future generations. This approach is particularly important for species that set seed rarely.
Our best guesses about what will flourish in an area in the future will be wrong in some cases, right in others, but ongoing evolution by natural selection in the plots will help to sort out what really can survive at a particular location and contribute to biodiversity. With a network of plots established across a range of natural communities, our protected areas will become more adaptable for a future where many species and communities (along with the benefits they provide) could otherwise be lost entirely.
As in the case of North America, it would be good to see plots set up along environmental gradients. These might include from wet to dry heading inland, and from cold to warm heading north-south or with changing altitude.
One place to start might be the Australian Alps. We could set aside an area at higher altitude and plant low-altitude grasses and herbs. These may help current plants compete against woody shrubs that are expected to move towards our mountain summits.
Lower down, we might plant more fire-tolerant species in mountain ash forests. Near the coast, we might plant species from further inland that are better at handling drier conditions.
The overall plot network should be seen as part of our national research infrastructure for biodiversity management. In this way, we can build a valuable resource for the future that can serve the general community and complement our current ecosystem monitoring efforts.

Ary Hoffmann receives funding from the Terrestrial Ecosystem Research Network and the Australian Research Council. He is a member of the IUCN Climate Change Specialist Group.