Why are the best shut out? The sorry saga of performing arts funding in Australia
Wednesday, Dec 7, 2016, 03:16 AM | Source: The Conversation
Jo Caust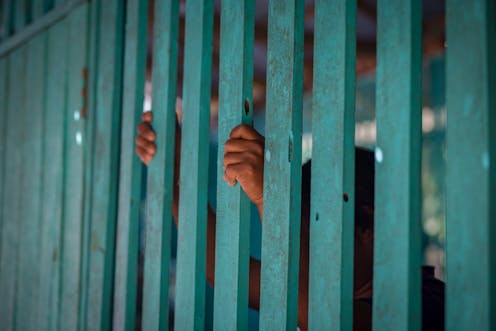 …what is astonishing about this one is that there are nine actors of such calibre and experience. They are performing for a co-op share of the box office takings in a terrific production by Kim Hardwick of a complex and moving piece. Our mainstream theatres should do so well… you come away wondering what is happening to our theatre when such fine actors cannot be paid a living wage for such excellent work…

John McCallum, Theatre Critic for The Australian commenting on the production by Red line Productions of The Shadow Box at the Old Fitzroy Hotel, Woolloomooloo.
When I read these comments by John McCallum a week ago I was struck by the fact that a critic for arguably the nation's most conservative newspaper should be saying this.
Then last week at the Currency House Creativity and Business Breakfast in Sydney, Yaron Lifschitz, CEO of Brisbane circus company Circa, asserted that if you want innovative arts practice,
Change, regeneration and competition are necessary …A protectorate of the privileged is the opposite of risk… Funding should be investment in our risk, not our certainty
While it is a truism that funding does not necessarily produce good work, there is something amiss when artistic work that is truly exciting and innovative receives little funding, or none at all, while work that panders to the tastes of a 19th-century Europe, and is often without artistic merit or creative risk, receives the majority of the national purse.
Indeed, while making some insightful critical comments, the recent national opera review (commissioned by former Minister Brandis) nevertheless recommended an additional $24 million for that artform in October of this year.
Last week Live Performance Australia released its "Ticket Attendance and Revenue Survey 2015". As the information is about revenue and ticket sales, it does not give a holistic picture of the state of health of the performing arts sector but provides information about what is most popular for audiences.
Live performance's Chief Executive Evelyn Richardson notes that,
While contemporary music continues to be the largest contributor commanding 34% of revenue and 30.2% of attendance, the sector saw a significant 21% decline in revenue, with a 13% decline in attendance and 10.4% decrease in the average ticket price.
This recording of a significant decline in revenue needs to be taken seriously. As Lifschitz notes, in the case of Circa, their government funding has dramatically declined as a proportion of overall revenue - to just about 20% of their overall income.
While this indicates how successful they have been (their overall revenue is now more than $7 million), nevertheless there is a question here that begs addressing. As Lifschitz puts it, in response to the Opera Review's recommendation that the Opera Companies receive an extra $24m:
…$24 million of extra funding. That is 34 times Circa's annual grant base. That would nurture an extraordinary circus sector. It would be transformative.
So there is a major problem when one artform (opera) needs to receive an injection of $24 million to stay alive (when it is already receiving $36.8 million in overall annual national funding), yet the entire medium to small performing arts sector received an annual cut of more than $21 million in 2016.
There is a disparity here that is of major concern. In 2015-16 the major performing arts sector received a total of $107.8 million (68%) from the Australia Council out of a total budget of $159.2 million allocated to grants.
The small-to-medium sector across all art forms received a total of $37.6 million (24%) in various forms. Other strategies and initiatives, that cover all sectors, received $13.8 million (8%). Small-to-medium operators often have a skeleton staff of one or two people, and yet manage to produce, as John McCallum observes above, some extraordinary work. In 2015, according to Opera Australia's annual report, they employed a total of 454 people.
Isn't it time for these disparities in funding and resources to be addressed? Is it possible, for example, that a major company like Opera Australia could share some of their resources with smaller companies?
If audiences are declining, earned income is declining, and government funding, as an overall proportion of revenue, is also declining, there is likely to be a tipping point.
Cultural scholar John Holden has argued that this widespread decline is a symptom of a cultural ecosystem that's in trouble. The national government needs to be paying attention.

Disclosure
Jo Caust is a member of the Arts Industry Council and the National Association of the Visual Arts.