Will elections in 2018 see 2017's left-wing revival continue?
Friday, Jan 12, 2018, 11:36 AM | Source: The Conversation
Adrian Beaumont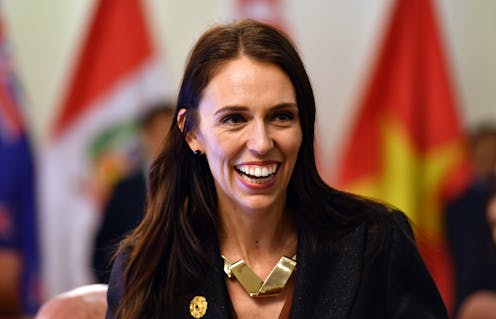 In 2018 there will be elections in the Australian states of Victoria, South Australia and Tasmania, as well as in Italy, the US and Mexico.
Essential has released polling for the five mainland Australian states, conducted from October to December. Figures are given by month for the three eastern seaboard states.
In South Australia, Labor led 51-49 in October to December, a one-point gain for the Liberals since July to September. Primary votes were 34% Labor (down three), 31% Liberals (up one), 22% for Nick Xenophon's SA-BEST (up four) and 8% Greens (up two). The South Australian election will be held on March 17.
Newspoll had SA-BEST at 32% from polling conducted in the same period as Essential. Essential is assuming SA-BEST preferences flow to the Liberals at a 60-40 rate, but at the 2016 federal election, these preferences flowed to Labor at a 60-40 rate. Essential's justification is that the Liberals have lost far more primary votes than Labor since the 2014 state election.
In Victoria, the Coalition led 51-49 in December, a two-point gain for the Coalition since November. Primary votes were 46% Coalition (up three), 37% Labor (steady) and 9% Greens (down one). For the October to December period, Labor was just ahead, 51-49. The Victorian election will be held November 24.
The Age commissioned ReachTEL polls of the Labor-held Victorian seats of Tarneit and Cranbourne on January 5. On the primary votes, there is a substantial anti-Labor swing in Tarneit, but little swing in Cranbourne.
There were many questions in the ReachTEL polls on youth crime. About two-thirds in both seats said the main youth crime issue was African gangs, and more than 55% said they were less likely to go out at night. A positive for Labor was that Premier Daniel Andrews had a large lead over Opposition Leader Matthew Guy on dealing with crime.
In the New South Wales Essential poll, Labor led 52-48 in December, a three-point gain for Labor since November. Primary votes were 40% Coalition (down three), 40% Labor (up three) and 9% Greens (steady). For October to December, Labor led 51-49.
I believe this is the first time Labor has led in a NSW state poll since shortly after the 2007 state election. The next NSW election will be held in March 2019.
In Queensland, Labor led 55-45 in December, a four-point gain for Labor since the November election. In Western Australia, Labor led 57-43 in October to December, a three-point gain for Labor since July to September.
The Tasmanian election is likely to be held in March, and it appears Labor is ahead under its popular leader Rebecca White.
The Italian election will be held on March 4. 37% of seats in both chambers of the parliament will be elected using first-past-the-post voting, while the rest use proportional representation.
Polling gives the right-wing coalition about 37%, the left-wing coalition about 27%, and the left-wing populist Five Star Movement about 28%. As the left is more split than the right, the right will have an advantage in the first-past-the-post seats, though it will probably be short of an overall majority.
The Mexican election will be held on July 1. The president is elected by first-past-the-post, and the left-wing candidate, Andrés Manuel López Obrador, is currently ahead. By antagonising Mexicans, US President Donald Trump could cause the election of a left-winger who would strongly oppose the proposed border wall.
The FiveThirtyEight poll aggregate currently gives Democrats a 11-point lead over Republicans in the race for the US Congress. Midterm elections will be held in early November, in which all 435 House of Representatives members and one-third of the 100 Senators are up for election. The Senate seats up this year went to Democrats by 25-8 in 2012, and a few Democrats will be defending states Trump won easily in 2016.
Even though Republicans only have a 51-49 Senate majority, the House of Representatives is more likely to switch party control than the Senate.
Left-wing parties performed better than expected in 2017 elections
In 2016, Trump was elected US president, and the UK voted to leave the European Union. Trump and Brexit were triumphs for the populist right, and it was expected that the left would also struggle in 2017. However, in both Australian and overseas elections held in 2017, the left generally performed better than expected.
At the March 2017 Western Australian election, Labor won a landslide, with 41 of the 59 lower house seats.
At the November Queensland election, Labor won a majority, and One Nation won just one seat. There had been much speculation that One Nation would win many seats and hold the balance of power.
A year after Trump's victory, US Democrats easily won the Virginia and New Jersey gubernatorial elections. In the Alabama Senate byelection, Democrat Doug Jones defeated Republican Roy Moore by a 50.0-48.3 margin, overturning Trump's 62-34 Alabama margin over Hillary Clinton in 2016.
Jones was sworn in as a US senator on January 3, replacing Luther Strange, who had been appointed by the Alabama governor after Jeff Sessions resigned to become attorney-general. Republicans now have a 51-49 majority in the US Senate, down from 52-48.
In an April article published after Theresa May called the June 8 UK general election, I said a Conservative landslide was likely – a widely held view. Under Jeremy Corbyn, Labour's vote instead increased almost ten points from 2015, and the Conservatives failed to win a majority – though they clung to power with support from Northern Ireland's Democratic Unionist Party.
In the May French presidential election run-off, Emmanuel Macron crushed Marine Le Pen 66-34. While Macron is a centrist and not a left-winger, he is clearly preferable to a conservative or Le Pen from a left perspective.
In October, Labour won the New Zealand election (which was held in September) after securing a coalition agreement with NZ First. Labour had been polling in the mid-20s before Jacinda Ardern became its leader in August.
While 2017 was generally a good year for the left, there were two poor results. At the October Austrian election, a conservative/far-right government was formed after more than a decade of coalition governments between the major left and right-wing parties.
At the German election in September, the far-right achieved its highest vote share since the second world war (12.6%). The major parties had formed a grand coalition, and both slumped, with the Social Democrats falling to their lowest vote (20.5%) since 1932. Despite this terrible result, it appears likely there will be another grand coalition government led by Angela Merkel.
Where there has been a clear difference between the major left and right-wing parties (the UK, the US and New Zealand), the left-wing party has performed strongly. The dismal results for the left in Germany and Austria have occurred in left/right coalitions, where there was perceived to be little difference between the left and right.
Furthermore, embracing a left-wing agenda neutralises some of the far-right's appeal. The UK Independence Party won just 1.8% of the vote at the 2017 election, down almost 11 points from 2015, though some of this fall was caused by the Conservatives' support for Brexit. Macron vigorously attacked Le Pen's policies, and thrashed her by a bigger than expected margin.
The far-right tends to perform best when voters perceive little difference between the major left- and right-wing parties.

Adrian Beaumont does not work for, consult, own shares in or receive funding from any company or organisation that would benefit from this article, and has disclosed no relevant affiliations beyond their academic appointment.