Five reasons to keep boots off the ground in the fight against Islamic State – for now
Thursday, Nov 26, 2015, 07:16 PM | Source: The Conversation
Denis Dragovic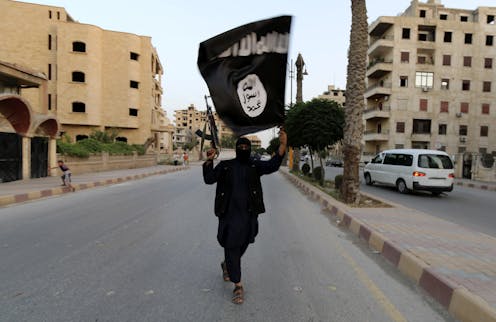 Following the Paris terror attacks, senior political voices – alongside a growing popular movement – have called for Western combat troops to be deployed in the fight against Islamic State (IS).
In the US, Senate Armed Services Committee chairman John McCain and senior committee member Lindsey Graham – who is also a presidential candidate – called for US troops to take the fight to IS. In a nationwide poll taken after the Paris attacks, 60% of those surveyed said they backed additional ground forces.
In the UK, a similar poll taken after the attacks found 59% in favour of direct military action if carried out alongside countries such as the US and France. The figure rose to 68% if the UN sent troops to fight IS.
In Australia, the war of words over the deployment of troops is split within the ranks of the governing Coalition. The prime minister and former prime minister are leading the two opposing camps. According to a poll, Australians are similarly divided – 42% are in favour and 45% are opposed.
With such an even split among the public and political leaders, here are five reasons now is not the right time to be putting boots on the ground.
1. We don't understand the difference between Sunni, Sufi, Salafi, Shafi'i and Shiite
Strategists, academics and policy commentators may be across the complexities of local Arab politics. However, most military commanders – who depend upon building local alliances within communities – can't speak the language, don't understand the political machinations and can be played for fools by local warlords or powerbrokers.
This challenge is exacerbated by many of the estimated 30,000 foreign fighters having married into the Syrian community. This has created an influential extended network of tribal and familial relations. It's an environment fraught with danger for foreign commanders.
2. IS is not an army but a movement, which can only be defeated on the 'Arab Street'
The continued references to Islamic State as neither Islamic nor a state has misdirected policy to treat it as a militant group that can be hunted down and killed. Accepting the Islamic element within IS shifts the strategy to countering an ideology.
The Iraqi and Jordanian governments, among others, have had considerable success in pushing back the propaganda and winning over their communities. Why risk this slow but steady progress by giving IS another propaganda platform – one that caters to widespread fears of foreign imperialism?
3. We must be careful not to play into IS propaganda
In response to the Paris attacks, IS released a statement criticising France for leading the "Crusader campaign".
Central to IS propaganda is the idea of a final battle between the West and the armies of Islam – a narrative represented by the prominence of "end of times" propaganda, such as the naming of its monthly magazine, Dabiq.
Deploying troops to Syria would play into the prophecy and feed its propaganda. This would reinforce the view that God has foreseen the clash between the West and Islam and so future success is assured.
4. We're not very good at what comes after the war
While Western militaries are well trained and resourced, the civilian arms tasked with rebuilding countries after conflict – the element so critical to sustaining peace after a war – are not as well established.
In the US, there are more military band members than there are diplomats. Whether it is Iraq, Afghanistan, Bosnia and Herzegovina or East Timor, the West's track record is chequered.
At the heart of the problem is the West's penchant for recreating foreign societies in its own image, rather than undertaking the much more difficult and time-consuming task of supporting the strengthening of societies from the grassroots up.
5. We don't have an end goal
While it us evident that IS is a cancer that needs to be eliminated, what happens when it is? Who fills the vacuum? Would eliminating IS simply create space for the rise of al-Qaeda affiliate group Jabhat al-Nusra?
The diplomatic and political environment is better than it was only a few months ago. Russia's military involvement has brought it to the diplomatic table and after four years Saudi Arabia and Turkey are pushing their proxies towards closer collaboration. But more needs to be done before the conflict is ripe for peace and ready for foreign intervention.
The recent meeting of the International Syria Support Group agreed to support:
… a Syrian-led process that will, within a target of six months, establish credible, inclusive and non-sectarian governance and set a schedule and process for drafting a new constitution.
Only once these processes are bedded down – including a robust ceasefire between opposition and government forces agreed – can we consider deploying troops.
What next?
These five points do not preclude military involvement in Syria. Rather, they suggest that now is not the right time. We should resist the knee-jerk reaction of deploying troops in response to terrorist attacks. Instead, we need to work to minimise the risks that these five challenges present.
As the diplomatic discussions led by the International Syria Support Group progress there will be clarity on who will fill the vacuum. More time will give Middle Eastern countries further successes in rebutting the theological arguments that attract sympathy on the Arab Street.
This time should be spent educating military commanders and preparing civilian groups, including government and non-government agencies, for their future roles in Syria.

Denis Dragovic does not work for, consult, own shares in or receive funding from any company or organisation that would benefit from this article, and has disclosed no relevant affiliations beyond their academic appointment.