Here's how much it would cost the government to pay everyone who takes care of family with mental illness
Wednesday, Mar 22, 2017, 07:19 PM | Source: The Conversation
Sandra Diminic, Harvey Whiteford, Peter Brooks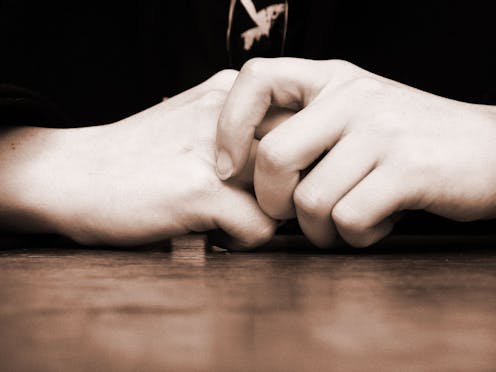 Primary carers for people with mental illness in Australia do so for an average 36 hours per week – yet this work is not officially acknowledged and largely goes unpaid.
A report by Mind Australia and the University of Queensland published today found that, in 2015, informal mental health carers provided 208 million hours of care nationally. This was equivalent to the direct support work time of nearly 180,000 full-time mental health workers per year.
Were this care not provided informally, our report found national and state governments would need to fork out an estimated A$13.2 billion to provide the same level of support in the mental health service sector. For comparison, spending on mental health services was A$8.5 billion in 2014-15.
In 2015, there were about 240,000 informal mental health carers in Australia. The majority of them were female and most were of working age. But a concerning 15% were young people under 25, some as young as eight years old. Even more concerning is the significant mental health impact on these carers themselves, particularly those in the developmental stages.
Our study has for the first time provided a detailed profile of who mental health carers are and what they do. It's also the first time a dollar value has been placed on what it would cost governments to replace their support with funded mental health services.
Who are mental health carers?
People with more severe and ongoing forms of mental illness, such as psychosis, often need assistance to live and function in the community. Some may need support to manage practical tasks such as shopping, cooking and managing their medication schedule.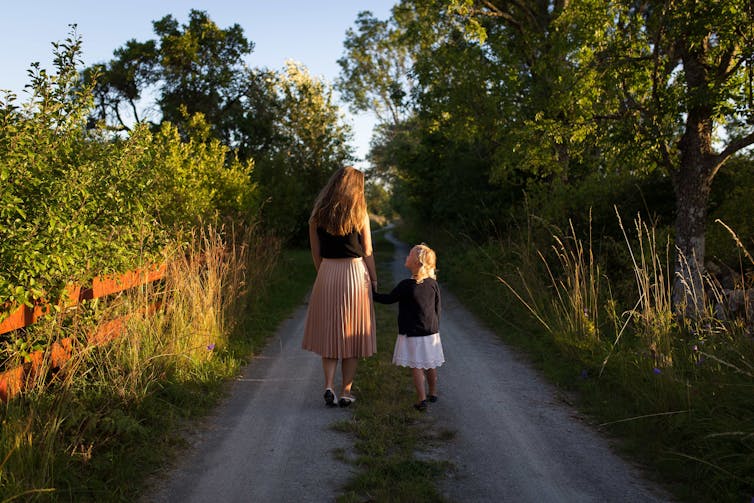 Like people with other types of disabilities, those with the most severe forms of mental illness may need basic support with daily activities, such as bathing, dressing and eating.
Mental health carers usually provide support to their partner or child, who frequently have common mental illnesses such as depression or anxiety. But many also care for those suffering psychosis and other disorders.
Most people being supported have other health conditions too, particularly drug and alcohol problems or physical health conditions.
Around 68% of mental health carers report that they provide emotional support and encouragement to manage crises. On average, these tasks account for two-thirds of the time they spend providing care.
A similar proportion of carers provide assistance with practical tasks, including coordinating health care and household activities. These tasks on average take up 30% of caring time.
This leaves only a small proportion of caring time (3%) devoted to assisting with activities of daily living such as dressing and eating. Just under a third of mental health carers provide this kind of support.
A comparison was made with carers who support people with physical or sensory disabilities. Mental health carers are much more likely to provide emotional support, compared to only 20% of physical health carers. Yet fewer assist their care recipient with practical tasks and activities of daily living.
Mental health of carers
Carers often experience significant negative effects due to their caring role. This includes time out of the workforce and poorer physical and mental health.
For young people in particular, taking on significant caring responsibilities can have negative effects on their mental health. It can affect their ability to remain engaged with education or employment in the critical development period.
Services are available to support mental health carers, but many are not accessing these. Programs include financial assistance via Centrelink payments, respite care and a range of other counselling and support services provided by community organisations.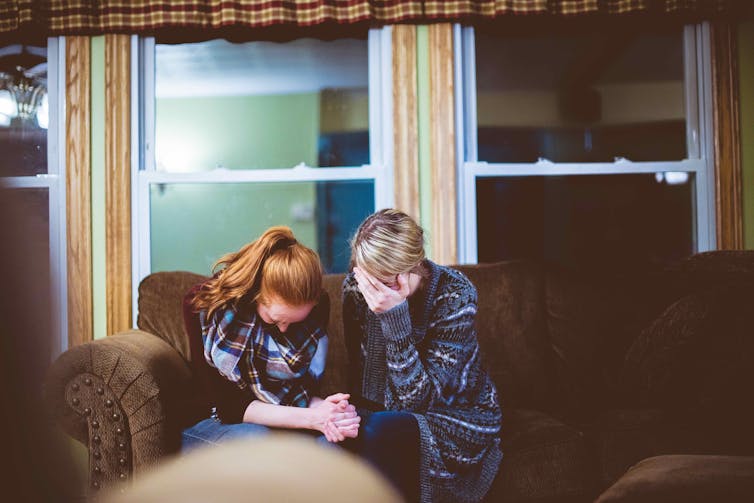 The report tells us roughly A$1.2 billion was spent on these services in 2015, mostly on income support payments. But only 24% of primary mental health carers receive carer payments; only 34% receive any assistance in their caring role; and a concerning 35% do not know what services are available to support them.
Mental health carers report needing more assistance, difficulty accessing enough financial support, poor recognition and inclusion by health professionals, and spending significant time trying to navigate a fragmented mental health system on behalf of their care recipient.
Carer payments
Our findings have important implications for the current review of assessment processes for receiving the carer payment and carer allowance.
Eligibility for the carer payment is partially determined by completion of the Adult Disability Assessment Tool. This is designed for all types of disability and may not adequately capture the different types of care provided by mental health carers.
The National Disability Insurance Scheme (NDIS) is ramping up to provide targeted support and better coordination and access to services for people with disabilities, including those with mental illness. The NDIS may reduce the burden on carers by improving mental health care coordination, but it is important services to support the vital role of mental health carers are not forgotten in the reorganisation of the system.
While the health workforce in Australia is now the largest employment sector, it gives very little recognition to carers. Yet without them the mental health system would be even more stretched than it is.
The gap between supply and demand for all carers, including mental health carers, will likely widen significantly over the next few decades. Carers are to large extent the "hidden workforce" in the Australian heath system and this report sends a clear message.
We need to recognise, appropriately train and support these mental health carers. We also need to ensure health professionals include them as vital members of the health care team.

The authors do not work for, consult, own shares in or receive funding from any company or organisation that would benefit from this article, and have disclosed no relevant affiliations beyond their academic appointment.