Bringing the war home: the rising disability claims of Afghanistan war vets
Thursday, Mar 17, 2016, 06:27 AM | Source: The Conversation
Philip Clarke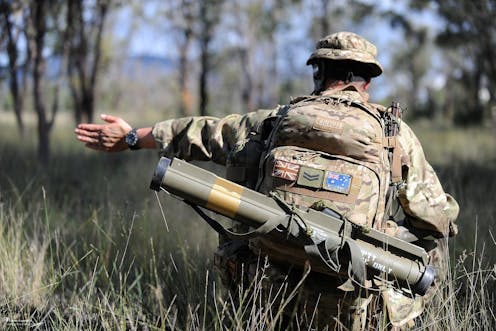 The recent ABC TV series on the Afghanistan war recounts the deaths of 41 Australian soldiers on active service. Unfortunately, the impacts of wars do not end when soldiers return home. Almost 100 times that number have now claimed war-related disabilities, including for post-traumatic stress disorder (PTSD), hearing loss and musculoskeletal diseases.
If past wars are a guide, the toll of disability will continue to rise for many decades to come.
Every few months, the Department of Veterans' Affairs releases updated information about accepted claims of veterans for war-related disability. Claims among Afghanistan veterans are rising rapidly:
Just over 10% of those who served in Afghanistan now have an accepted war-related disability. Claimants are also more likely to claim for multiple conditions (currently around 2.85 conditions per veteran) than other recent conflicts.
Veterans with a war-related disability receive a pension proportional to their level of disability, as well as health-care benefits to pay for their treatment. Those on higher rates of disability (which often occurs when they have multiple conditions) gain access to a pension at a special rate, which is currently A$,1330 a fortnight, and access to a Department of Veterans' Affairs (DVA) Gold Card to cover their health-care needs.
The pension cost for each of these veterans is likely to amount to more than A$1.5 million over their remaining lifetimes.
What does the future hold?
The pattern of disability of Vietnam veterans, as well as more recent deployments such as in Timor, suggests claims will continue to rise.
A recent analysis of the disability claims of all Australian Vietnam veterans shows the most rapid period of rising claims was not in the immediate aftermath of war, but during the mid-1990s. This was more than 20 years after Australia's involvement in the conflict ended.
Now more than three-quarters of those who served in Vietnam have a war-related disability, with more than 21,000 deemed totally and permanently incapacitated. This means their disability prevents them working more than eight hours a week. These veterans are entitled to a pension at the special rate and a Gold Card.
Modern wars have a costly legacy. In 2008, Nobel laureate Joseph Stiglitz and Harvard Professor Linda Bilmes wrote The Three Trillion Dollar War, which tried to quantify the total cost of the United States' involvement in wars in Iraq and Afghanistan. Bilmes has now revised her estimates upward to between US$4 and US$6 trillion. A significant proportion of these costs is due to war-related disability support.
Surprisingly, there are no comparable estimates of the long-term cost of Australia's involvement in these wars. Even the nominal rolls, which record the names of veterans who served, are yet to be compiled.
The Australian Defence Force estimates around 33,000 Australian military personnel served in Afghanistan, which is just over half of the number who served in Vietnam. When we send soldiers off to war, there will be an enduring legacy of disability for many. Not only will this impact on the lives of the veterans, it will also require an ongoing commitment of government funds to cover pensions and health-care costs.
Can these long-term disabilities be prevented?
PTSD is the most common form of disability among veterans from the Afghanistan war, currently accounting for around one-third of disabilities. A recent report from the Institute of Medicine in Washington on the treatment of PTSD concluded that:
There are numerous psychosocial treatments for PTSD… On the whole, the efficacy of these treatments has been limited to pre-treatment and post-treatment self-reported assessments, which makes interpretation of the outcomes difficult. The frequent lack of control groups in efficacy studies means that reductions in PTSD symptoms may be due to factors unrelated to the treatment under investigation…
Clearly, we need targeted, high-quality research, particularly using randomised trial methodologies, to find effective strategies for the prevention and treatment of PTSD. In the United States, research on treatments for PTSD is a national research priority.
Translating research findings into effective interventions for PTSD will pay dividends, if it can reduce the rate at which veterans need to make future disability claims.
The story of a veteran's life after returning home is unlikely to produce the drama to captivate a TV audience. It is, however, important for Australians to understand the long-term financial and human costs of our recent military deployments and to find ways to prevent future war-related disability.

The Australian Department of Veterans' Affairs (DVA) provided the author with funding and administrative data for the Vietnam War study referenced in this article. DVA approved that manuscript for publication after providing comments that clarified terminology and technical aspects of the study. However, the views expressed in that publication and in this article do not necessarily represent the views of the Minister for Veterans' Affairs or DVA. DVA had no input into any other aspect of this article.