Poll wrap: Coalition gains in Newspoll after Shorten's bad week, while left wins Mexican landslide
Tuesday, Jul 3, 2018, 04:08 AM | Source: The Conversation
Adrian Beaumont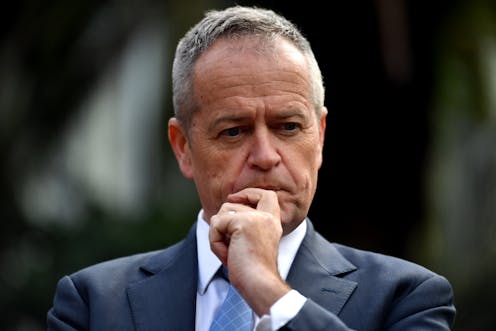 This week's Newspoll, conducted from June 28 to July 1 from a sample of 1,609, gave Labor a 51-49 lead, a one-point gain for the Coalition since last fortnight. Primary votes were 39% Coalition (up one), 37% Labor (down one), 9% Greens (down one) and 6% One Nation (steady).
Although the gap narrowed, this was Malcolm Turnbull's 35th successive Newspoll loss as PM, five more than Tony Abbott, and two more than the previous record 33 successive losses for a government.
---
Read more: Poll wrap: Coalition's record Newspoll losing streak, and Rebekha Sharkie has large lead in Mayo
---
In this Newspoll, the total vote for Labor and the Greens was 46% (down two), and the total vote for the Coalition and One Nation was 45% (up one). This Newspoll matched a late April Newspoll as the worst performance by the left-of-centre parties since July 2017.
42% (up two) were satisfied with Turnbull's performance, and 48% (down two) were dissatisfied, for a net approval of -6, Turnbull's best since March 2016. Bill Shorten's net approval dropped three points to -25. Turnbull maintained a large unchanged 46-31 better PM lead over Shorten.
By 52-37, voters supported Shorten's initial plan to "take tax cuts away" from companies with turnovers between $10 million and $50 million a year. By a narrow 46-44, voters opposed taking the tax cuts away from companies with turnovers between $2 million and $10 million a year.
Other questions on the company tax cuts repeated a skewed question that I criticised five weeks ago. The question on whether the cuts would create more jobs (50-36 agreed) focused on a pro-tax cuts argument, without any counter-argument presented.
---
Read more: Poll wrap: Newspoll asks skewed company tax cut question as Labor gains
---
The final question asked if it was fair for Shorten to attack Turnbull for "having been successful in his business career?" This framing is very favourable to Turnbull.
It is likely that Labor dropped in this poll due to Shorten's mess-up over the company tax rates. When a party's leader blunders, it is more likely to affect the party's vote than a mistake by anyone else. After Tony Abbott announced the resumption of knights and dames in January 2015, the Coalition's vote dived.
---
Read more: Federal Labor's Lead Surges after 'Knightmare'
---
I think Labor should be more worried about Turnbull's rising ratings than Shorten's bad week. The PM's net approval and the government's two party vote are strongly correlated, so the better Turnbull's net approval, the better the Coalition will tend to do on voting intentions.
Essential: 52-48 to Labor
This week's Essential, conducted June 28 to July 1 from a sample of 1,035, gave Labor a 52-48 lead, unchanged since last fortnight. Primary votes were 40% Coalition (up two), 37% Labor (up two), 11% Greens (steady) and 6% One Nation (down one). If Essential used Newspoll's new methods, it would probably be 51-49 to Labor. Essential continues to use 2016 election preference flows.
Following Newspoll's positive trend for Turnbull, his net approval was +3 in Essential, up three points since early June. Shorten's net approval was down three points to -16. Turnbull led Shorten as better PM by 42-25 (41-27 in June).
38% thought the Coalition's National Energy Guarantee would make no difference to power prices (up seven since October 2017), 22% thought power prices would increase (down nine), and 15% thought prices would decrease (down one).
44% (down five since September 2017) blamed private power companies most for rising power prices, 21% the Turnbull government (down one), 11% environmentalists (up two) and 7% renewable energy companies (up two).
By 41-36, voters supported cutting the tax rate for businesses from 30% to 25% (tied at 37% each in early June). However, 41% agreed with a negative statement on the tax cuts, and 34% with a positive statement (38-32 negative in February).
Longman ReachTEL: 51-49 to LNP
Longman is one of five seats that will be contested at byelections on July 28. A ReachTEL poll, conducted for The Courier Mail on June 26 from a sample of about 800, gave the LNP a 51-49 lead, a one-point gain for the LNP since a ReachTEL poll for the left-wing Australia Institute on June 21. Excluding 4.1% undecided, primary votes were 40.7% Labor, 37.0% LNP, 15.3% One Nation and 3.4% Greens.
Since the earliest Longman poll in mid-May, Labor has turned a four-point primary vote deficit against the LNP into a four-point lead. Only One Nation's strong preference flows to the LNP are keeping them slightly ahead or tied with Labor in the last two Longman polls.
---
Read more: Post-budget poll wrap: Labor has equal best Newspoll budget result, gains in Ipsos, but trails in Longman
---
At the 2016 federal election, One Nation recommended preferences to Labor on their how-to-vote cards, and Labor won 56.5% of One Nation preferences. According to The Poll Bludger, Labor would lead by 54-46 if 2016 election preferences were applied to this ReachTEL poll. At the byelection, One Nation will recommend preferences to the LNP.
Mexican election: landslide for the left
In Sunday's Mexican presidential election, the left-wing candidate, Andrés Manuel López Obrador, known by his initials AMLO, won a commanding 53.0% of the vote, with Ricardo Anaya, who led a right-left coalition, in a very distant second with 22.5%. AMLO's vote share was the highest in a Mexican presidential election since 1982. AMLO's MORENA party and its allies are likely to win outright majorities in both chambers of the Mexican legislature.
I had a preview article for The Poll Bludger. AMLO's win has been attributed to chronic violent crime and corruption, but I believe Donald Trump was also a factor.
Apart from the Irish abortion referendum in May, the left has not been able to celebrate in Australia or internationally in the first half of 2018. The Mexican election is a strong start to the second half of 2018 for the left.

Adrian Beaumont does not work for, consult, own shares in or receive funding from any company or organisation that would benefit from this article, and has disclosed no relevant affiliations beyond their academic appointment.