When masturbation on screen isn't maligned
Thursday, Nov 16, 2017, 11:12 AM | Source: The Conversation
Lauren Rosewarne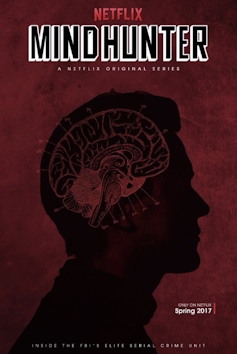 In this space recently, I wrote about the mad and bad masturbation portrayals so common on screen.
In the days following, Hot Octopuss – a London-based sex toy retailer – posted a response, identifying the masturbation scenes they'd actually like to see.
Their suggestions, in fact, weren't all that outlandish. While, in my book, I spent many words analysing the negative presentations, it'd be false to imply that all screen masturbation is bad.
Hot Octopuss clustered their wish-list into five kinds of wanted portrayals: in this article, I identify some examples under each heading. I should note that in a post of this length, it's impossible to do justice to the complexity of any one scene and thus interpreting any as purely positive is difficult: even if masturbation doesn't get overtly demonised, the broader narrative might still, for example, frame it as a poor substitute for intercourse. I'd consider such a framing as negative, even if not of the same calibre as self-sex marking a man as malicious and mentally ill as occurred recently in Mr. Mercedes and Mindhunter.
Masturbation in montages
A cliché in filmmaking is the montage: think of all those trying-on-dresses-and-wacky-hats scenes or – and something I've written about elsewhere – the back-to-back bad date montage: think punk after geek after someone with a parrot on their shoulder. The montage is also used to connote time passing: in my forthcoming book on Christmas films for example, I discuss montages of consecutive holidays used to showcase tradition, repetition, and also, occasionally, changing relationship dynamics.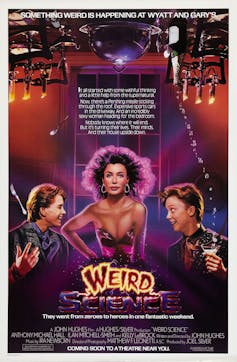 The reality of masturbation as a pastime – as something done when bored or biding time – is infrequently presented, but it's detectable, most commonly involving time/hormone rich adolescents.
In an episode of The Inbetweeners, Jay (James Buckley) is volunteering at a nursing home. He gets bored and sneaks into a tenant's room to masturbate.
In other examples – from Weird Science (1985) to The Ice Storm (1997) to episodes of Roseanne and Parenthood – teen boys spend copious amount of time locked away in the family bathroom: masturbation serves as a source of comedy and, more seriously, as a signifier of sexual maturity.
While there's a widespread cultural assumption that men do most of the masturbating, there are some adolescent female pastime self-gratifiers too: Not Another Teen Movie (2001), Få meg på, for faen (Turn Me On, Dammit!) (2001), Melissa P. (2005), Extreme Movie (2008) and episodes Gossip Girl offer such scenes.
An extension of adolescent idle-hands masturbation is self-stimulation presented as the hobby of the slacker: that it's the stoner lollygag who's killing time by playing with his genitals. Adolescent drug addict Jim (Leonardo DiCaprio) reflects on this in The Basketball Diaries (1995): "Time sure flies when you're young and jerking off." Walter (Bryan Cranston) in Breaking Bad makes a similar allusion to Jesse (Aaron Paul): "Sitting around, smoking marijuana, eating Cheetos and masturbating do not constitute 'plans.'" Layabout masturbators are also referenced in shows like The League of Gentlemen and Peep Show and in films including Hard Core Logo (1996), Dogma (1999), You, Me And Dupree (2006), The Change-Up (2011) and Notting Hill (1999).
While the slacker on screen is usually male, Reanna (Laura Prepon) in Slackers (2002) offers a rare female version in a scene where her use of a vibrator continues despite interruption.
Masturbation as anything but a necessity
Hot Octopuss mentioned the There's Something About Mary (1998) scene where Ted (Ben Stiller) masturbates before a date, ultimately identifying that they'd like to see some "non-necessity" autoerotic scenes where it's done purely because it's fun. While I'd argue that most of the examples in the above section illustrate this, there are others where a specific effort is made to frame it as simply pleasurable.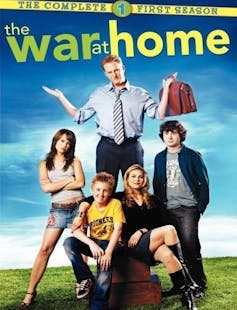 In a episode of the sitcom The War at Home, adolescent Mike (Dean Collins) has been masturbating without lube to ill-effect. His dad, Dave (Michael Rapaport), has to caution him to lay off the self-touch for a week until he's healed: "Don't worry," says Dave, "You won't forget how to do it. It's like riding a bike. The best bike in the world." A similar scene plays out in an episode of Weeds when Uncle Andy (Justin Kirk) gives his nephew, Shane (Alexander Gould), a sex talk and cautions that while he needs to properly clean up after himself, ultimately masturbation "reduces stress" and "enhances immune function."
Masturbation is explicitly spoken about as pleasurable in these scenes; in others it's framed this way in the broader context of the narrative. In films with a wartime or incarceration setting – think Il portiere di notte (The Night Porter) (1974), Bent (1997) and In Darkness (2011) – characters masturbate to give themselves a little joy amid their awful circumstances.
While the positives of masturbation tend to be aligned with men on screen, Sex and the City offers an explicitly female spin:
Charlotte (Kristin Davis): Samantha, your face is glowing! Did you get a facial or something?
Samantha (Kim Cattrall): I masturbated all afternoon.
In Broad City, Ilana's (Ilana Glazer) pre-masturbation prep is another such example where the activity is framed as self-care.
Masturbation as a relationship positive
In most scenes, if a coupled character masturbates it's a sign of a relationship being troubled. There are however, a few examples where stimulation of one's own genitals gets incorporated into coupled activity.
Masturbation as intercourse prep transpires in Nyphomaniac (2013). In Autoerotic (2011) a man masturbates while ogling his girlfriend. In the excellent, albeit short-lived series Tell Me You Love Me, Katie (Ally Walker) and her husband, David (Tim DeKay), masturbate together. In Down to the Bone (2004), Irene (Vera Farmiga) and Steve (Clinton Jordan) watch each other masturbate; the same thing occurs in episodes of Misfits and The L Word.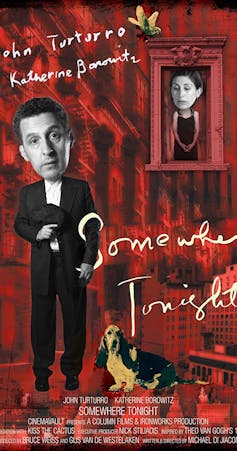 In Paris, France (1993), Lucy (Leslie Hope) speaks aloud a fantasy while she and Sloan (Peter Outerbridge) masturbate. In The Blood Oranges (1997), Fiona (Sheryl Lea) masturbates while her husband, Cyril (Charles Dance), plays with her breast. There are also examples where characters – mostly women – masturbate to turn-on a partner: see Sex and the City as well as Unfaithful (2002), Body of Evidence (1993) and We Own the Night (2007).
Geographic separation is another motivation for coupled masturbation. In the teen-comedy American Pie 2 (2001), Heather (Mena Suvari) and Oz (Chris Klein) are separated while Heather studies in Europe. During a phone conversation Heather initiates phone sex: "If we can't physically be with each other then we have to learn to be more vocal." Physically parted couples masturbate together in narratives including Her (2013) (which I've written about here), Get Carter (1971), Viol@ (1998), Somewhere Tonight (2011), Love, Sex and Eating the Bones (2003) and in episode of Burn It.
Masturbation diversity
Hot Octopuss - and I - heartily advocate for more positive representations of trans, non-binary and intersex people masturbating, as well as characters with disabilities or larger bodies. Generally however, diverse bodies are uncommon on screen so finding scenes where they masturbate is rare. Equally, when such bodies are present - and if masturbation is involved - the scenes are often used to showcase loathsomeness (think Allen (Philip Seymour Hoffman) in Happiness (1998) or Lewis (Tyler Labine) in Control Alt Delete (2008)). In my book I have a section titled "Masturbation and the Unfuckable" where I discuss the frequency of masturbation being connected to "undesirable", freakshow characters: think Mimi (Kathy Kinney) with her vibrating panties in the sitcom The Drew Carey Show.
The said, there are some examples which – while again, open to interpretation – do dabble in diversity. In the context of larger bodies, Queenie (Gabourey Sidibe) masturbates in an episode of American Horror Story, as does Ethan in Due Date (2010) and Neil in Thanks for Sharing (2012) (which I wrote about here). Perhaps the best such example is Big Boo (Lea DeLaria) doing so with her screwdriver in Orange is the New Black.
While nowhere near as rare as trans, non-binary and intersex representations, homosexual characters - like Big Boo - are shown masturbating on screen. While it's commonly a way to out or demonise them, there are also some less problematic presentations. In an episode of the sitcom Two and a Half Men for example, Jenny (Amber Tamblyn) identified that her lesbian epiphany came when she began casting the school nurse in her masturbation fantasies.
Masturbation with sex toys
I have a chapter titled "The How" which explores all the many methods of masturbation deployed on screen: from hands to food to household objects. There are however, quite a few instances of sex toy use.
In an episode of the sitcom The King of Queens, Carrie (Leah Remini) asks her husband Doug (Kevin James) whether he'd received her phone message. Doug replied, "No, my phone's on vibrate. I left it in my pocket, and—do you have a cigarette?" While this episode provides a hint to the pleasure men might reap from vibrators – in an episode of the Sopranos Janice (Aida Turturro) actually uses one on Ralph (Joe Pantoliano) – in the majority of masturbation scenes, vibrator users are women (even if in reality there are plenty designed specifically for men).
While there are many scenes where vibrators are discovered but not actually used (think Parenthood (1989), Dedication (2007) and Whipped (2000) and in episodes of Degrassi: The Next Generation and Archer), in others, women nonchalantly divulge vibrator ownership.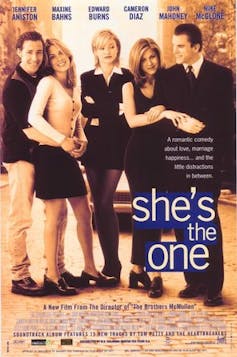 In the romcom She's the One (1996), Renee (Jennifer Aniston) threatens her husband, Francis (Mike McGlone), that unless he has sex with her, she'll go into the bathroom and masturbate with hers. In the sci-fi comedy The Stepford Wives (2004), Bobbie (Bette Midler) interrupts a boring conversation about Christmas decorations by saying, "I'm going to attach a pine-cone to my vibrator and have a really merry Christmas." In an episode of the sitcom 2 Broke Girls, Max (Kat Dennings) similarly quips: "Tell that to my candy cane-shaped vibrator. I call it Santa's Big Helper." In There's Something about Mary, the title character (Cameron Diaz) identifies that her sex toy even renders men as unnecessary: "Who needs him? I've got a vibrator!" A gay version is verbalised in an episode of Nip/ Tuck when Dr. Cruz (Roma Maffia) chimes, "I have my rabbit vibrator, who needs a real girl?"
For portrayals of girls actually using their toys, the aforementioned Weeds, Slackers and Broad City offer examples, as do episodes of Dirt, and American Horror Story. Films like Slums of Beverly Hills (1998), How the Garcia Girls Spent Their Summer (2005), Not Another Teen Movie (2001), Year of the Carnivore (2009), Strictly Sexual (2008),Meet Monica Velour (2010), Shortbus (2006) and 9 Songs (2004) also show women deploying their buzzing toys.
Most masturbation on screen is negative: the badness and madness I discuss elsewhere is a common framing, as is its association with sin and sacrilege, marital dysfunction, illness and addiction. On rare occasions however, it's less complicated and shown in the altogether ordinary manner reflecting most of our autoerotic pursuits.