Liberals win South Australian election as Xenophon crushed, while Labor stuns the Greens in Batman
Saturday, Mar 17, 2018, 11:05 PM | Source: The Conversation
Adrian Beaumont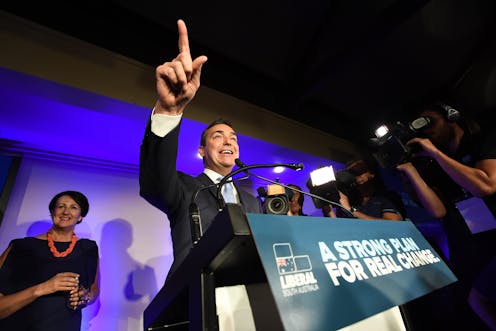 With 66% of enrolled voters counted in Saturday's South Australian election, the ABC is calling 24 of the 47 lower house seats for the Liberals, 18 for Labor and three independents. Two seats – Adelaide and Mawson – are in doubt. Pre-poll, postal and absent votes will not start to be counted until Tuesday.
While the Liberals won the election, the biggest losers were Nick Xenophon and his SA-BEST party. SA-BEST does not appear to have won a single lower house seat, while the Liberals crushed Xenophon in Hartley 58.6-41.4. When preferences are distributed, Labor could eliminate Xenophon from the final two candidates on Greens' preferences.
Statewide primary votes were 37.4% Liberals (down 7.4% since the 2014 election), 33.9% Labor (down 1.9%), 13.7% SA-BEST, 6.6% Greens (down 2.1%) and 3.1% Australian Conservatives (down 3.0% from Family First's 2014 vote). When counting is complete, I would expect Labor to fall somewhat, with the Liberals and Greens gaining.
Family First merged into the Conservatives last year, but this was not successful in South Australia. In my opinion, Family First had a catchier name than the Australian Conservatives.
In an October-to-December Newspoll, SA-BEST had 32% of the South Australian primary vote, and it was plausible that Xenophon could be the next premier. In the lead-up to the election, Xenophon was attacked by all sides. I believe the biggest reason for Xenophon's flop was that he lacked a clear agenda to distinguish his party from the major parties.
---
Read more: Nick Xenophon could be South Australia's next premier, while Turnbull loses his 25th successive Newspoll
---
Labor had governed South Australia for 16 years, and the "it's time" factor appears to have contributed to the result. But this election was not the disaster Labor suffered after 14 to 16 years in power in Queensland, New South Wales and Tasmania at elections between 2011 and 2014.
According to the Poll Bludger, Labor achieved about a two-point swing in its favour in two-party terms from the 2014 election, but it needed a three-point swing to win after a hostile redistribution. In 2014, Labor clung to power, despite losing the two-party vote 53.0-47.0.
In the upper house, half of the 22 members were up for election using statewide proportional representation. With 11 to be elected, a quota is one-twelfth of the vote, or 8.3%. Currently, the Liberals have 3.78 quotas, Labor 3.56, SA-BEST 2.27, the Greens 0.72 and the Conservatives 0.42.
---
Read more: Xenophon's SA-BEST slumps in a South Australian Newspoll, while Turnbull's better PM lead narrows
---
Optional above-the-line preferential voting was used at this election. The Liberals will win four seats, Labor three, SA-BEST two and the Greens one. Labor is currently well ahead of the Conservatives in the race for the last seat, but Labor's vote will probably drop after election day. However, preferences from Dignity, Animal Justice and SA-BEST should help Labor against the Conservatives, with only Liberal Democrats' preferences likely to flow the other way.
If Labor wins a fourth upper house seat, SA-BEST's two seats would come at the expense of Dignity and the Conservatives. The overall upper house would then be eight Liberals, eight Labor, two Greens, two SA-BEST, one Advance SA (formerly SA-BEST) and one Conservative. The Liberals would need all of SA-BEST, Advance SA and Conservative to pass legislation opposed by Labor and the Greens.
The final polls for the South Australian election, from Newspoll and ReachTEL, gave the Liberals 34%, Labor 31% and SA-BEST 16-17%. The major parties, particularly the Liberals, performed better than expected, while SA-BEST performed worse.
Labor defeats the Greens 54.1-45.9 at the Batman byelection
With 74.5% of enrolled voters counted at Saturday's Batman byelection, Labor's Ged Kearney defeated the Greens' Alex Bhathal by a 54.1-45.9 margin, a 3.1% swing to Labor since the 2016 election. Primary votes were 42.7% Kearney (up 7.4%), 40.3% Bhathal (up 4.1%), 6.4% Conservatives and 2.9% Animal Justice. The Liberals won 19.9% at the 2016 election, but did not contest the byelection.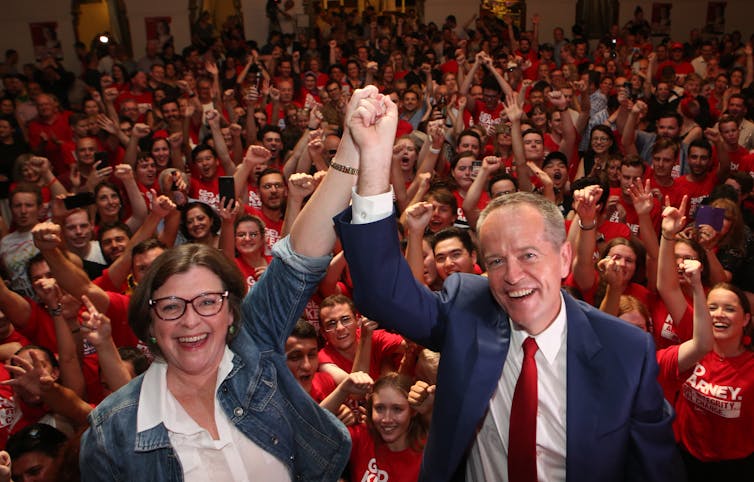 In the Northcote West booth, Labor and the Greens' two-party results are the wrong way round. The correction of this error will push Labor's overall margin down to 53.8-46.2, but postals counted so far have strongly favoured Labor.
At byelections, there are no Greens-favouring absent votes, so Labor's lead is likely to increase as more postals are counted.
Labor received large swings in its favour in the southern part of Batman, the more Greens-favouring part. Kearney was a far better fit for this part of the electorate than the right-aligned David Feeney. It is also possible there was a backlash against the Greens for courting Liberal votes over opposition to Labor's plan to alter the tax treatment of franking credits.
---
Read more: With Feeney gone, Greens sniff a chance in Batman, and has Xenophon's bubble burst in South Australia?
---
For Bill Shorten and federal Labor, the Batman result will be a huge relief. If Labor had lost Batman, the media would have seen it as a backlash against Labor's tax plan.
While Labor lost the South Australian election, it was not a disaster. Federal parties generally do better in states where the opposite party is in power, so Labor could do very well in South Australia at the next federal election.

Adrian Beaumont does not work for, consult, own shares in or receive funding from any company or organisation that would benefit from this article, and has disclosed no relevant affiliations beyond their academic appointment.