ReachTEL polls: Labor trailing in Longman and Braddon, and how Senate changes helped the Coalition
Tuesday, Jun 5, 2018, 05:42 AM | Source: The Conversation
Adrian Beaumont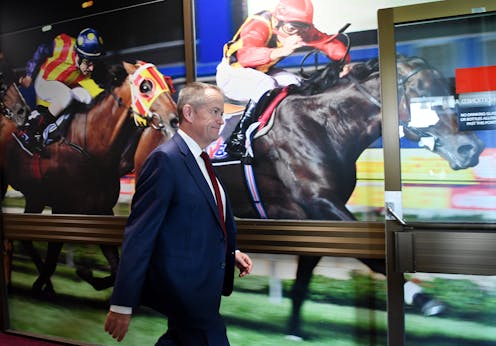 Sky News ReachTEL polls, conducted last week in the seats of Longman and Braddon from samples of over 800, gave the LNP a 52-48 lead in Longman and the Liberals a 54-46 lead in Braddon.
These polls represent a three-point swing against Labor in Longman, and a six-point swing in Braddon since the 2016 election. Longman and Braddon are two of the five seats that will be contested at byelections on July 28.
Primary votes in ReachTEL polls do not exclude undecided voters, and thus understate major party vote shares. In Braddon, primary votes provided were 47% Liberals, 33% Labor and 6% Greens. In Longman, primary votes were 38% LNP, 35% Labor, 2% Greens and 14% Others. Strangely, One Nation, which won 9.4% in 2016, does not appear to have been listed.
ReachTEL uses respondent allocated preferences, and this is helping the LNP in Longman. The major party primary votes appear to be about the same as in the 2016 election, but the LNP is benefiting from a stronger flow of preferences.
While the Longman poll is bad for Labor, it is a one-point gain for Labor since a ReachTEL poll for The Australia Institute conducted after the May budget. Individual seat polls have not been accurate in the past. With more than seven weeks left until the election, Labor can reasonably hope to hold Longman.
The March 3 Tasmanian election was a disaster for Labor, and this appears to have flowed into federal Tasmanian polling. Tasmania uses the same electorates for its state elections as the federal Tasmanian electorates. In Braddon, the Liberals won 56% at the state election, to just 27% for Labor and 4% for the Greens.
---
Read more: Liberals romp to emphatic victory in Tasmanian election
---
Analyst Kevin Bonham says that the Tasmanian federal election results have been closer to the state election if the federal election came soon after the state election. In this case, the scheduling of the byelections for July 28 has helped Labor by putting more distance between the state election and the federal byelection for Braddon.
Another problem for Labor in Braddon is that the Liberal candidate is the former MP Brett Whiteley. As Whiteley is well-known in that electorate, Labor's Justine Keay will not benefit as much from a "sophomore surge" effect.
---
Read more: Centre Alliance's Rebekha Sharkie most vulnerable at byelections forced by dual citizenship saga
---
National ReachTEL: 52-48 to Labor
Sky News also released a national ReachTEL poll, conducted last week from a sample of over 2,000. Labor had a 52-48 lead in this poll, unchanged from early May. Primary votes were 35% Coalition (down one), 34% Labor (down one), 11% Greens (up one) and 9% One Nation (up three).
This poll was probably taken before Pauline Hanson and Brian Burston had a falling-out. Bonham estimated this poll was 53-47 to Labor by 2016 election preferences.
By 49-43, voters supported reducing the company tax rate to 25% for "all" businesses, a similar result to an Ipsos poll in early April (49-40 support). However, a late March ReachTEL that asked about tax cuts for "big" companies had voters opposed 56-29.
---
Read more: Poll wrap: Newspoll not all bad news for Turnbull as Coalition's position improves
---
Voters were more favourable to the company tax cuts in Braddon (56-38 support) and Longman (58-33 support) than nationally.
By a narrow 47-45 margin, voters nationally opposed refugees on Nauru and Manus Island being allowed to settle in Australia. Opposition was far stronger in Braddon (60-31) and Longman (66-28). By 59-27, voters nationally agreed that there should be a 90-day limit on refugee detention.
National Essential: 54-46 to Labor
This week's Essential poll, conducted May 31 to June 3 from a sample of 1,025, gave Labor a 54-46 lead, a three-point gain for Labor since last fortnight. Primary votes were 37% Labor (up one), 36% Coalition (down four), 10% Greens (steady) and 8% One Nation (steady).
Essential still uses the 2016 election preference flows, so this poll would be 53-47 by Newspoll's new methods. Labor's position in the national polls has improved since late May, when Parliament resumed its sitting.
Turnbull's net approval was up two points since early May to a net zero. Shorten's net approval was down nine points to -13. Turnbull led Shorten by 41-27 as better PM (40-26 in May).
37% both approved and disapproved of cutting the "tax rate for businesses from 30% to 25%, estimated to cost $65 billion over the next 10 years".
50% thought the Newstart payment of $270 per week for a single person with no children was too low, 26% about right and 9% too high. At least 64% agreed with five statements about Newstart that implied it should be increased.
How the Senate has changed since the 2016 election
At the 2016 election, the Coalition won 30 of the 76 senators, Labor 26, the Greens nine, One Nation four, the Nick Xenophon Team (NXT) three and Others four. The four Others were Bob Day, David Leyonhjelm, Derryn Hinch and Jacqui Lambie. 39 votes are required to pass legislation through the Senate.
On a right vs left count, the Coalition, One Nation, Day and Leyonhjelm were right-wing senators, and Labor and the Greens left. If all of the right-wing senators voted for Coalition legislation, they needed three of the five centrists on bills opposed by Labor and the Greens. As the NXT controlled three senators, the Coalition needed to work with them.
Since the election, there have been several changes to party composition.
As a result of these changes, the Coalition has gained one net seat to have 31 senators, Labor and the Greens are unchanged, One Nation is down two to two, the Centre Alliance (formerly NXT) is down one to two, and Others are up two to six. Others now include Bernardi, Anning, Storer and Burston, but not Day or Lambie.
Bernardi, Anning and Burston are right-wing senators. Including One Nation and Leyonhjelm, there are now 37 right senators. If they all vote the same way, the Coalition requires either the two Centre Alliance senators, or Hinch and Storer, to pass legislation opposed by Labor and the Greens.
The changes to the Senate have improved the Coalition's position, as they now have two options rather than one if Labor and the Greens oppose legislation.
In brief: Spanish conservative government falls, Italian populist government formed, Ontario election June 7
On June 1, the Spanish conservative government lost a confidence vote, and was replaced by a Socialist government. Three months after the March 4 Italian election, a government of two populist parties has been formed. You can read more at my personal website.
---
Read more: Newspoll round-up: Labor leading in Victoria and tied in New South Wales; populists dominate in Italy
---
Canada's most populous province of Ontario holds an election on June 7, with polls closing at 11am on Friday Melbourne time. Ontario uses First Past the Post. After 15 years of government by the centre-left Liberals, the Conservatives looked likely to win this election in a landslide.
However, the NDP, the most left-wing major party, surged, and is currently tied with the Conservatives in CBC analyst Éric Grenier's Poll Tracker, but the Conservatives are shown as winning a majority of seats. The Conservative leader, Doug Ford, has been compared to Donald Trump.

Adrian Beaumont does not work for, consult, own shares in or receive funding from any company or organisation that would benefit from this article, and has disclosed no relevant affiliations beyond their academic appointment.