Here's what happens to aid projects when the money dries up and the spotlight fades
Tuesday, Feb 27, 2018, 07:13 PM | Source: The Conversation
Denis Dragovic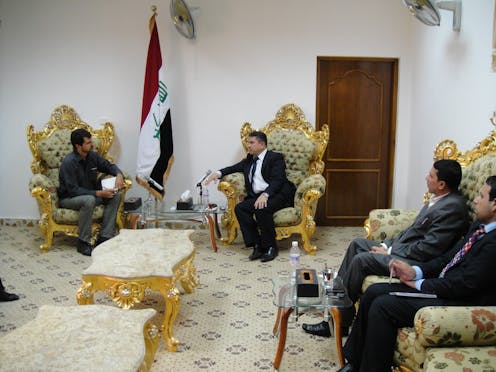 As a former aid worker, I often wondered about what happened to the projects I worked on years later. Did the anti-corruption commission we founded itself become corrupt? Having given grants to women to start businesses, did the men allow them to work? And what about the community trained in maintaining the water pumps – did they see through their part of the bargain?
Evaluations, lauded by donors, report on a moment of time when the gloss is still shining. We don't care, or possibly dare, to look back five or ten years later to see what happened.
I did. I wanted to know what happened to the projects and the people from a decade of aid work spanning East Timor, Iraq and South Sudan. I bought airline tickets, wrangled visas, and set off on a journey that changed my view of the aid industry.
Government problems hobble South Sudan
These trips weren't about measuring the impact of certain projects, as too much time had passed. They were more about understanding. My colleagues and I had started along a journey without knowing how the story would end.
---
Read more: Development aid works over time, but must adapt to 21st-century needs
---
My first return visit was to South Sudan. It came nearly a decade after I had worked supporting a refugee camp in Wau, which was established in the late 1990s following a civil war and famine.
The camp had established itself organically, so there was a spaghetti logic to its layout. By the time I had arrived in the early 2000s, international attention had moved on, so there were limited resources available. My job was to wind down and close out activities.
A decade later, the camp had become a small town struggling to survive. Water pumps and wash points were mostly broken. We'd trained people on how to maintain them, but the government that had agreed to provide the spare parts appeared to have had a change of heart.
It took some time before I learned that the state officials refused to give the former refugees property rights. As a result, families didn't invest in their homes for fear of making them even more attractive for appropriation.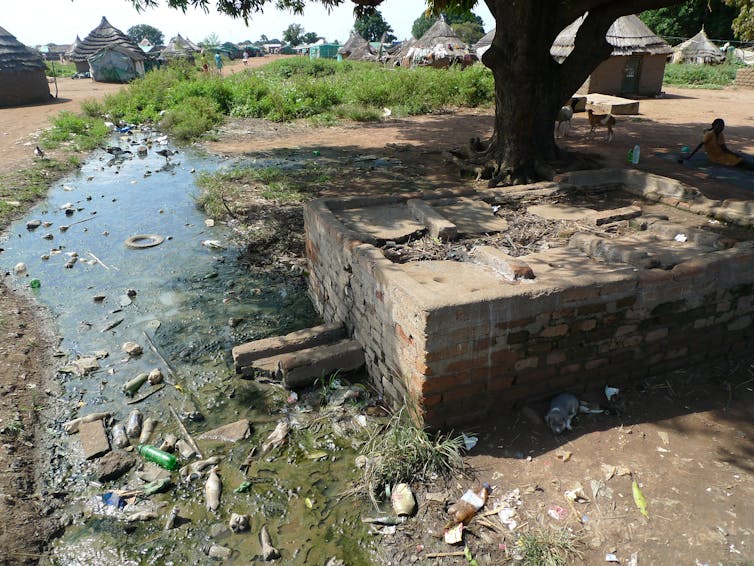 Did aid make a difference in Iraq?
After South Sudan I returned to Iraq, travelling first to the north and then to Najaf, the centre of religious learning and home to Iraq's powerful Shi'a Ayatollahs.
Iraq didn't face the same shortage of resources as South Sudan: quite the opposite. There was more money than ideas.
I first arrived in Iraq a few months after the invasion in 2003; I moved straight to my posting in the conservative cities of Najaf and Karbala. We rehabilitated water treatment plants and parts of the regional hospital, provided psychosocial support to children, helped the disabled, and distributed humanitarian aid.
We were a one-stop shop for assistance, competing with the government and local religious charities.
Returning several years later and speaking with the governor, an ayatollah, and former staff who had become politicians and community leaders, the consensus was that had we not arrived, it would have only been a matter of months – or at most a year – before the same work would have been done by the authorities or the local community.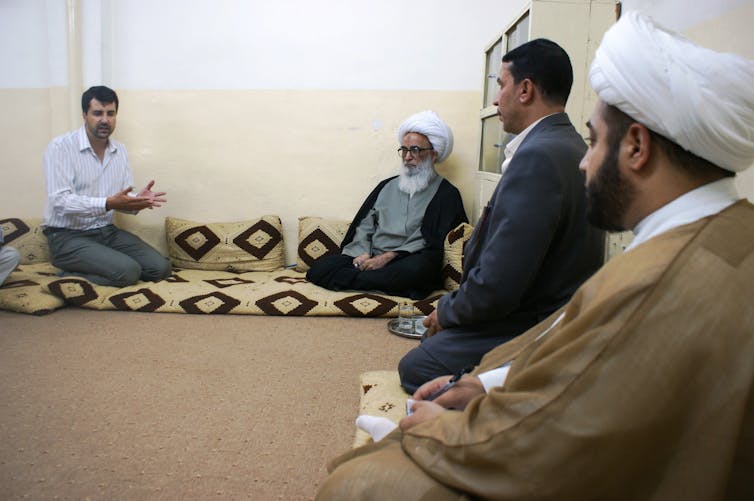 East Timor didn't lack money – just sense
From the deserts of Iraq, my final stop was the lush tropics of East Timor. This was where I started my aid career in 2000 as a shelter engineer.
A decade separated the shelter distribution and my return visit. My memories had faded, but luckily I had stayed in touch with a former colleague who undertook the journey with me.
We were on the trail of houses built from a shelter distribution program. Surprisingly, many were still standing, with extensions and improvements tacked on. The pressing issue then – and what was evident during my return visit – wasn't a lack of money, but how it was spent.
The then sovereign authority, the United Nations, had treated its responsibility as a factory production line churning out widgets, rather than as community development. It implemented off-the-shelf projects in an accelerated timeframe.
Plans called for consultation and engagement, but the reality became a race toward inputs and outputs. The culture of the international bureaucracy had won over the culture of the people.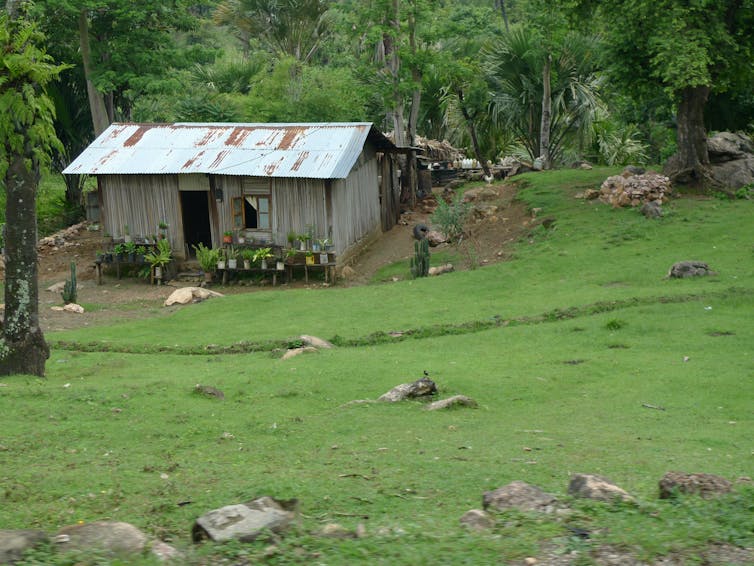 The lessons learned
Through a mix of hitching rides on military convoys, slipping into Iraq on a pilgrim's visa, or relying upon the goodwill of former colleagues, I managed to achieve what I had set out to – meet with beneficiaries, former staff and local leaders to hear what they thought about our work.
Each person had a story to tell; each place had a different lesson. But what was true in every location was the importance of the people.
The "stuff" we gave, the "things" we built: they became worn and broken. But the people we worked with, invested in and empowered continued to develop and grow. They took the skills and experience with them to new lives as business, community and political leaders who continued to transform their countries long after we had departed.
It's a salient lesson to remember: the one and only truly sustainable activity we do is help people help themselves.
---
Denis Dragovic's new book No Dancing, No Dancing: Inside the Global Humanitarian Crisis is published by Odyssey Books.

Denis Dragovic does not work for, consult, own shares in or receive funding from any company or organization that would benefit from this article, and has disclosed no relevant affiliations beyond their academic appointment.